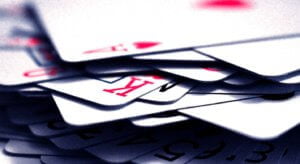 Daniel Negreanu is a name that needs no introduction to the poker world. This Canadian professional poker player was born in Toronto, Ontario on 26 July 1974, and he transformed the game of poker with his incredible tactics, strategies and insights. With an estimated net worth of $50 million, he is clearly doing something right with his game, and he's been doing it since the early 2000s.
Few poker players can match his playing ability, style, and mix of passive and aggressive play. With total live earnings of $42,053,305, and a best live poker cash of $8,288,001, he is the quintessential picture-perfect poker player. As the #1 ranked Canadian all-time money list star, with a best-ever rank of #1 in the poker world, he is the epitome of poker playing prowess.
The Flip Side: Sage Advice Offered by Daniel Negreanu
For those who don't know, Daniel Negreanu is also an avid blackjack player. He routinely posts questions on RealKidPoker's Twitter handle, encouraging fellow casino aficionados to weigh in with blackjack stats, probability analysis, and winning probabilities.
Professional poker players and blackjack players routinely advocate playing at regulated online casinos like the licensed operator Slotsheaven. The stakes are simply too high when players provide biographic data, payment information, and online data transfers between their personal PCs, Macs, or mobile devices and servers located in unregulated jurisdictions. The risk of not getting paid is the least of the worries – issues such as identity theft, fraud, and misconduct abound.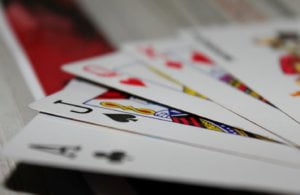 Statistical Analysis to Keep Your Game on Song
Source: Pixabay No Attribution Required
Poker, like blackjack is based on an in-depth understanding of statistics and probabilities, hand evaluation, charts, calculators, and bankroll management. As a poker aficionado, Negreanu routinely offers advice, particularly with cash game strategies.  What he does better than most is anticipate his opponent's moves by using awareness, psychology, deduction, and reasoning to improve his cash game strategies at the tables. His advice to new players – poker noobs – is as follows:
Don't bluff – it's not worth it if you don't know what you are doing
Be prepared for failure – it's the most important learning experience
When you try to read other players, always look for the minutia (small details)
Never show your cards if you don't have to – people will learn about your game
Set a plan for your poker playing sessions – what is it that you're looking to achieve?
His greatest achievements span far and wide, including the following 'In-The-Money' finishes:
2nd Place at the 45th WSOP $1 million NLH – The Big One for One Drop Event #57 – $8,288,001
2nd Place at the $300,000 NLH – 2018 Super High Roller Bowl, Las Vegas – $3 million
$15,000 + 300 World Poker Tour Championship – NLH – 1st place finish – $1,770,218
$100,000 NLH – High Roller Event #83 at the 50th WSOP 2019 Las Vegas – 2nd place – $1,725,838
Au$250,000 NLH – 250K Challenge – 2014 Aussie Millions Poker Championship – 4th Place finish $1,119,610
His list of achievements spans far and wide, with many more near-$1 million wins over the years. What is particularly impressive about his performances over time is the consistency of top finishes. While there are certainly great poker players who can shine in a tournament, few of them enjoy the long-term successes that Daniel Negreanu has achieved over his formidable career.
His poker playing abilities have been ably assisted by his perspicacious abilities at the table. He reads the cards, and he understands the players. He grasps the importance of effective bankroll management and knows that it's better to quit and live to play another day than to let your emotions get the better of you and destroy your poker career in its infancy.