All you want to know about Phil Ivey: Early Life, Poker Career, Net worth, and Personal Life
Phil Ivey is one of the top poker players in the industry and he has earned a name among elite players. Over the years, Phil Ivey net worth has grown immensely and he has been able to create a niche for himself among his contemporary. Now, he didn't just start as a great poker player; he worked at it. With hard work, practice, and patience, Ivey has been able to master the skills and strategy of poker and he is constantly displaying his prowess at the tables. If you are really interested in learning all about Phil Ivey, this is the article for you to read. In this article, you will learn all about Phil Ivey net worth, childhood, early poker career, accomplishments, strategies, winnings, and losses. Let us go right on to explore the world of this amazing poker player, Phil Ivey.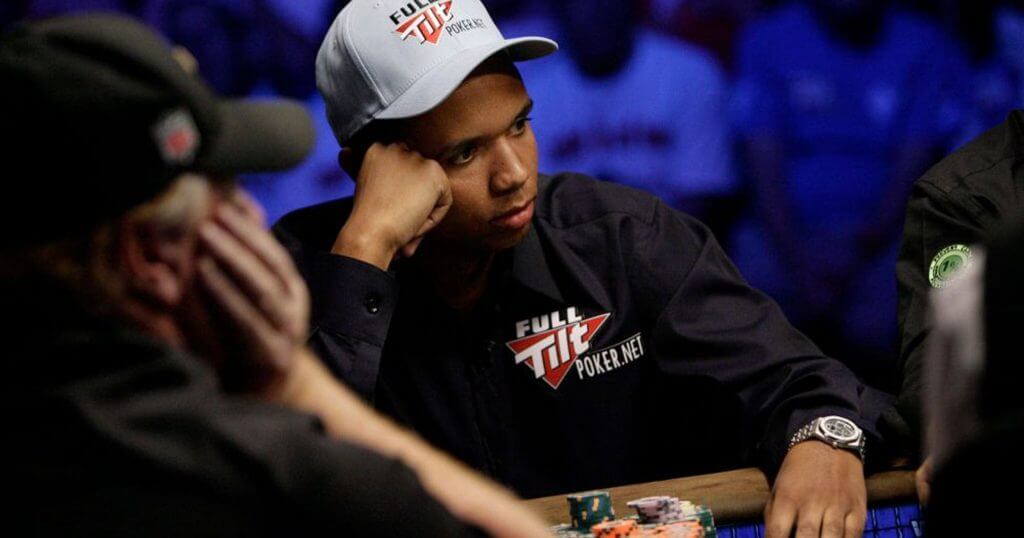 Early Life of Phil Ivey
Born in 1976 in California, Phillip Dennis Ivey Junior, popularly referred to as Phil Ivey, is an American professional poker player. From an early age, Phil has shown remarkable interest in poker, especially since his grandfather also played the game. While growing up, Phil Ivey would be found sitting with his grandfather and watching the old man at poker tables. From the early age of eight, his grandfather began teaching him the techniques involved in playing poker and from that age, he had began playing Five-card stud poker. He took so great an interest in the game that within a short period of time; he became an excellent student in the game and began to play really well with his grandfather. Until high school, the only game of poker that Phil could play was the Five-card stud poker. He got so good at it that he began to play with others.
As a young teenage boy, Phil was nicknamed 'No Home Jerome' due to the fact that he used a fake ID to play at a casino in Atlantic City, New Jersey. He also got the nickname, 'The Phenom' after he won his 3rd World Series of Poker bracelet. Based on his legendary status in the world of poker, he was also nicknamed, 'Tiger Woods of Poker'.
When he graduated from high school, he started expanding his gaming scope as well as his skills and abilities in the game. After high school, he got a job with a telemarketing firm in New Jersey. However, as he began to work at the firm, he started playing poker with his colleagues at work. He gained great mastery of the strategies involved in the game and his skills dramatically improved. When he turned twenty, he ventured into the world of the game and believing he had mastered the game a great deal, he began taking up other professional poker players in the industry. However, he discovered that he wasn't as good as he thought he was because he wasn't up to the task of winning against some of the most seasoned poker pros like Daniel Negreanu and Barry Greenstein. When he first started playing with these other professional poker players, he was regarded as an easy opponent due to the fact that he was very fond of playing too many poker hands and playing to lose.
Ivey took up the challenge and decided to become a better player. He began to work on his areas of weaknesses in the game and developed expertise in poker strategy. With time, he became a full-fledged professional poker player and began to contest with the likes of Daniel Negreanu and Barry Greenstein.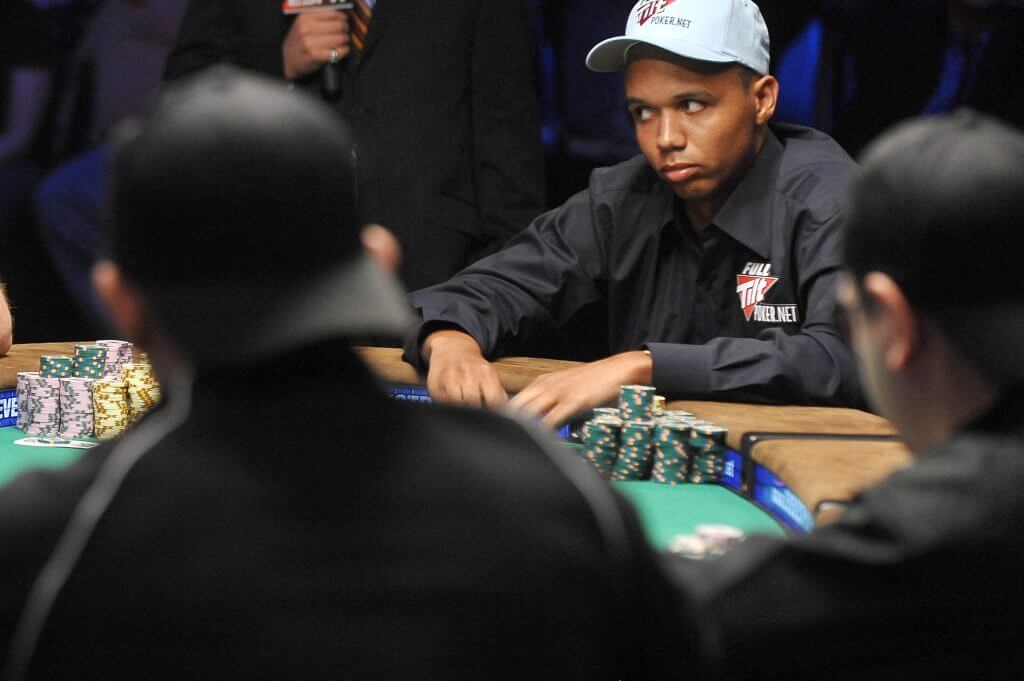 Phil Ivey Poker Career
Although he had a somewhat rocky beginning in the world of poker but the years have proved him a resilient man and Phil Ivey net worth is enough proof of this fact. With time, the poker world got to know the stuff Phil was made of. Not long after his full debut into the world of poker, chips began to stack up at his side of the poker table and he has been able to make some great winnings at different poker events. All these winnings have all contributed significantly to Phil Ivey net worth.
Phil has been able to earn himself a reputation of a professional poker player per excellence. He is known as an aggressive player and he always strive to win at every game he is involved in. Interestingly in most cases, he comes out the winner at the end of the game. The numerous awards, titles, and victories he has earned in the industry are all evidence of his skills and abilities in the game. Phil Ivey has won the much coveted World Series of Poker (WSOP) bracelets at ten different times. This is not a small feat to achieve in the industry, giving the fact that there are many other professional players, who are even more experienced than Phil in the industry.
As of today, he remains the record holders for the most number of World Series of Poker bracelets won by a single player and also the youngest poker player to have won these bracelets. No doubt, it will take a very long time, if ever, for any other player to break this record. In addition to the titles, he has also had an amazing run in numerous World Poker Tours (WPT) events. He made it to the final tables at nine different events of the World Poker Tour. In one of these events, he made it to the first position where he won the title.
Putting into consideration the numerous money finishes that Phil has engaged in and the various championships and awards he had won over time, it is very easy to agree that Phil Ivey net worth is a much deserved income that he had earned through his hard work, resilient discipline, patience, and determination. He has grown from the lowest point to the height he is currently in now in the world of poker, thanks to his passion and determination. His unparalleled skills and expertise in poker as well as the high level of aggression he uses during games have greatly helped him to create a respected and revered name for himself in his career as a poker player.
Phil had been regarded as an easy target at poker tables, with many professional poker players looking down on his skills. However, he didn't give up or get discouraged with the various negative remarks and jokes he got at poker tables. Instead, he went back to the drawing board and began to grow his skills and expertise until the year 2000 when the tables began to turn in his favor. He began to take over the poker tables and gave his opponents a good run for their money and from that year onward, he has continued to dominate poker tables with various winnings to his name. Although he got involved in a couple of legal issues in 2012 and 2014 but he got back on his feet and since then, he has never disappointed his fans as well as critics.
As a poker player, Phil was both active in online poker as well as live poker. He is not one of the poker pros who pay special attention to one side of the coin. For Phil Ivey, as long as both online and live platforms have something at stake to win, then he is ready to take on anything. At both these platforms, he has been able to showcase his skills and earned himself a solid reputation as a professional poker player.
Each professional poker player is known for a unique thing. For Phil Ivey, it is about his ability to look his opponent straight in the eyes. This is usually very uncanny and often gives him an edge over his opponents. He has the ability to easily read his game opponents without giving any clue about what he is thinking or the next action he is going to take. This unique ability has given him untold edge at numerous games and has won him great monies and titles in the industry.
Phil Ivey Awards and Accomplishment
Phil Ivey is one of the few poker players that have attained a height in the world of poker that other players could only imagine. For instance, he has earned a total of ten World Series of Poker bracelets as well as the World Poker Tout title. He also won the titles of the Poker Player of the Year in 2005 and 2009. In addition to all these, he has also attained some amazing accomplishments, which have resulted in one award, title or the other.
In 2000 for instance, he became the first poker player to win against Amarillo Slim at the final table of the World Series of Poker. It was at this event that he won his first WSOP bracelet. As at 2002, his total WSOP bracelets earned so far were four. He won the three additional bracelets at the 7-card Study Hi-Lo, S.H.O.E, and 7-Card Stud. Phil also won his fifth WSOP bracelet in the year 2005 and in the same year, he was honored with the title of the Poker Player of the Year. This titled was awarded by All-In Magazine.
He teamed up with The Corporation in 2006 and with his help; the team won against Andy Beal and took home the cash prize of over $13 million. In 2008, Phil went ahead to win his World Poker Tour title and in 2009, he won two additional WSOP bracelets, making the total bracelets he had won so far seven in number. He was again named the Poker Player of the Year by All-In Magazine in the same year. In 2010, he won his eighth bracelet at the World Series of Poker and won his ninth in 2013. In 2014, he won his tenth WSOP bracelet and also won the highest single cash prize at the Aussie Million event. This winning was the highest in his entire career up until the year 2014. In the year 2017, Phil Ivey was inducted into the prestigious Poker Hall of Fame.
Phil Ivey Net Worth
Looking at the various winnings of Phil, it is easy to decipher that he is one of the top earners in the poker industry. Based on the data available at HighStakeDB platform, Phil Ivey net worth is placed at more than $100 million. He occupies the top list of the highest winners in All Time Poker. His total earnings at poker cash game was placed at over $19. 2 million; and he had played more than 319,285 hands at poker tables since he stepped into the world of poker as a professional poker player.
He is ranked in the fifth position on the list of poker pros with the highest winnings at live tournaments. In total, he has earned over $23 million in different tournaments and all these have contributed immensely to Phil Ivey net worth up till date. Some of his winnings are highlighted as follow.
| Event | Year | Winnings |
| --- | --- | --- |
| $2500 Pot Limit Omaha | 2000 | $195,000 |
| $2500 7-Card Stud Hi/Lo | 2002 | $118,440 |
| $2000 S.H.O.E | 2002 | $107,540 |
| $1500 7-Card Stud | 2002 | $132,000 |
| $5000 Pot Limit Omaha | 2005 | $635,603 |
| World Poker Tour, LA | 2008 | $1,596,100 |
| $2500 No Limit 2-7 Draw Lowball | 2009 | $96,367 |
| $2500 Omaha Hi/Lo & 7-Card Stud Hi/Lo | 2009 | $220,538 |
| $3000 H.O.R.S.E | 2010 | $329,840 |
| $2200 Mixed Event | 2013 | $51,840 |
| $1500 Eight Game Mix | 2014 | $166,986 |
Phil Ivey Other Significant Winnings
In 2005, Ivey won the first prize of $1 million during the Monte Carlo Millions event. The following day, he finished in the first place at the FullTiltPoker.Net Invitational Live and won an additional $600,000 at the event. In the year 2007, he participated in the Winner-takes-it-all NBC Poker After Dark event, called 'Earphones Please' tournament. At the end of the event, Phil won $120,000 and in 2009, he also played against Patrik Antonius during the Aussie Millions and won at the game. He got the cash prize of $2 million AUD. In the February of 2014, Phil Ivey made a winning of $4 million AUD during the Aussie Millions LK Boutique $250,000 Challenge. This happened to be the biggest winnings Phil ever made in a single poker cash game. Still at the event, he also made a winning of $2,205,000 AUD. In 2016, he participated in the Philippines edition of World Poker Tour National and finished in the fifth place. He made a winning of $656,500 USD at the event.
As at 2011, Phil was ranked at the top list of poker players with the highest online cash game winnings. Within four years, 2007 to 2011, Phil Ivey had made a total winning of $19, 242,743 playing at Full Tilt Poker cash games. Unfortunately, his earnings went down drastically when he lost over $12 million within the next three years, 2012 to 2015. Phil Ivey net worth was also impacted by the sponsorship deal he got with Full Tilt Poker, which earned him a total of $920,000.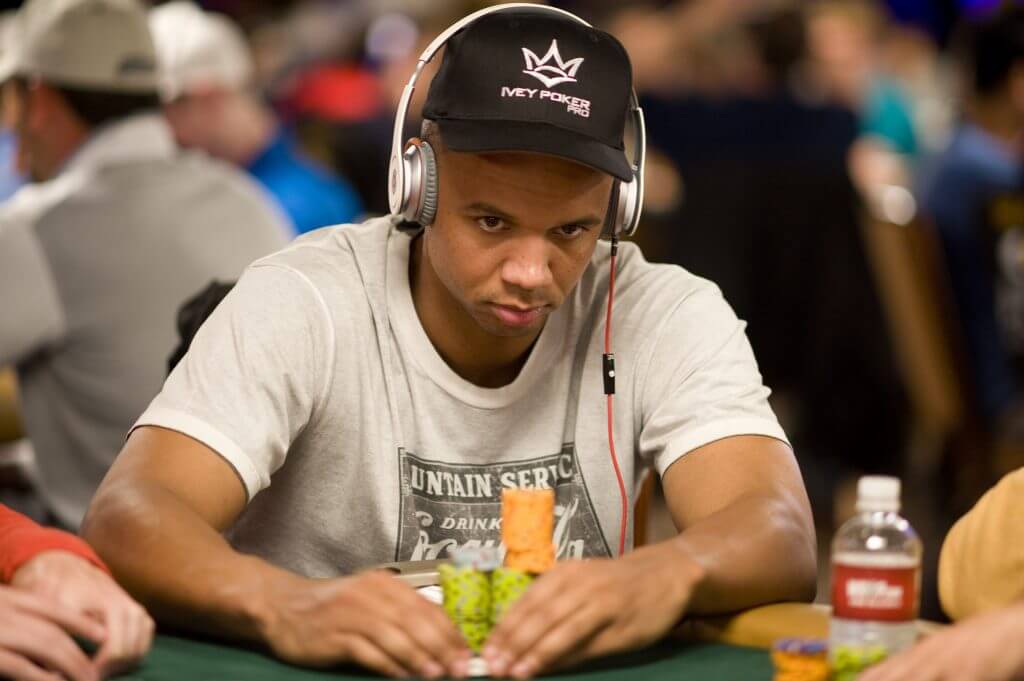 Highlights of Phil Ivey other Casino and gambling Interests
For more than one and a half decade, Phil Ivey has been making waves in the poker industry. He consistently participated in the 'Big Game' at Bellagio casino, located in Las Vegas. This poker event is within the range of $4000 and $8000. No doubt, Phil is an outstanding poker pro who played majorly high stakes poker games. The group of players involved in this gaming caucus is referred to as 'The Corporation'. This group pulled their bankroll together and placed a challenge against Andy Beal, the American mathematics genius cum billionaire at a game of Heads-up Limit Hold'em. Phil Ivey played a significant role in the game and helped The Corporation in winning the cash prize of $16.6 million from Andy Beal. Apart from the winning with The Corporation, it has been reported that Phil has made some great winnings from various Chinese businessmen at high stakes games in Macau from the year 2010.
Within the last few years, it seems Phil Ivey has been missing in action at many games. Although he participated as a cameo in the World Series of Poker of 2016 edition, he has not made any appearance after that. His absence at the 2017 World Series of Poker was very apparent and this got many people talking about the reasons for his absence. In October of 2017, Ivey revealed his intention to return to the poker world. Fans are eagerly waiting for the return of Phil Ivey at the poker table.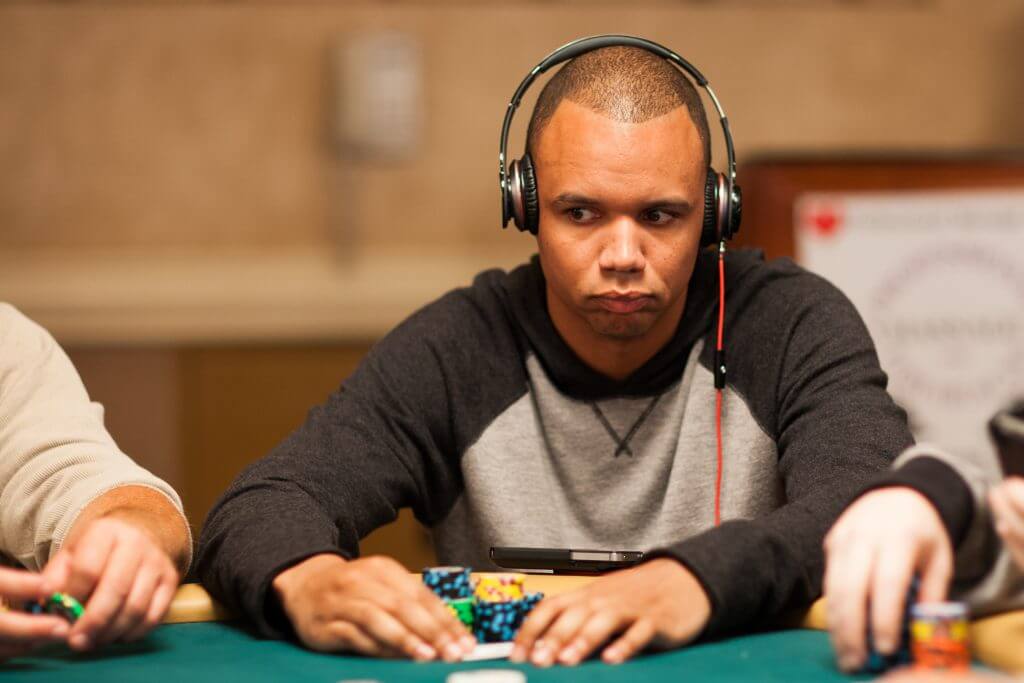 The Legal Case involving Phil Ivey
In 2012, Phil Ivey got involved in a very high profile litigation, which almost brought him down. The case came up after Phil engaged in a game of Punto Bacao which was close to the game of Baccarat. He played the game at Crockfords Casino Mayfair Club for two nights. At the end of the two days, he made a winning of $12 million, which the casino refused to release to Ivey. Ivey went ahead to sue the casino and in trying to counter the allegation, the casino mentioned that Phil had engaged in tricks to win the games. Ivey didn't deny the fact, stating that he had only requested that the dealer turn the cards at 180 degrees angle during dealing. With this advantage, he was able to exploit the asymmetrical variance in the cards' pattern.
Phil Ivey opined that the fault was on the part of the casino and not on his. According to him, the casino used flawed cards and the dealer agreed to his request to turn the cards. At the end of the case, Ivey lost the case but he later appealed the ruling at the United Kingdom Supreme Court, which is the highest judiciary authority in the UK. In 2017, he lost the case and was considered a cheat. In 2014, he got involved in another similar case and was sued for $9.6 million by Borgata Hotel Casino and Spa in Atlantic City. The claim against Ivey was that he utilized his edge sorting method to exploit the manufacturing laws of playing card in the course of four sessions starting from 2012.

Other Interests of Phil Ivey
Apart from poker, Phil Ivey is also involved in other ventures. He founded two companies, both of which center around poker. The companies are named Ivey Poker and Ivey League. Ivey Poker affords players from across the world the opportunity to download poker app where they can play with professional poker players, like Ivey and other A-List poker players. He launched the app in 2012 and the app has become very popular among poker fans. He launched Ivey League in 2014. The company's website offers training to upcoming poker players, teaching them about the various strategies involved in the game. These players can also learn about the various game plays among others. There are more than thirty professional poker players on the site offering coaching to the upcoming players. Top among these instructors are Patrik Antonius, Chris Kruk, and Cole South. All these players are very active on the site and offer in-depth training to users. In addition to these companies, Phil has appeared in an advert for the 2015 edition of Chrysler 300.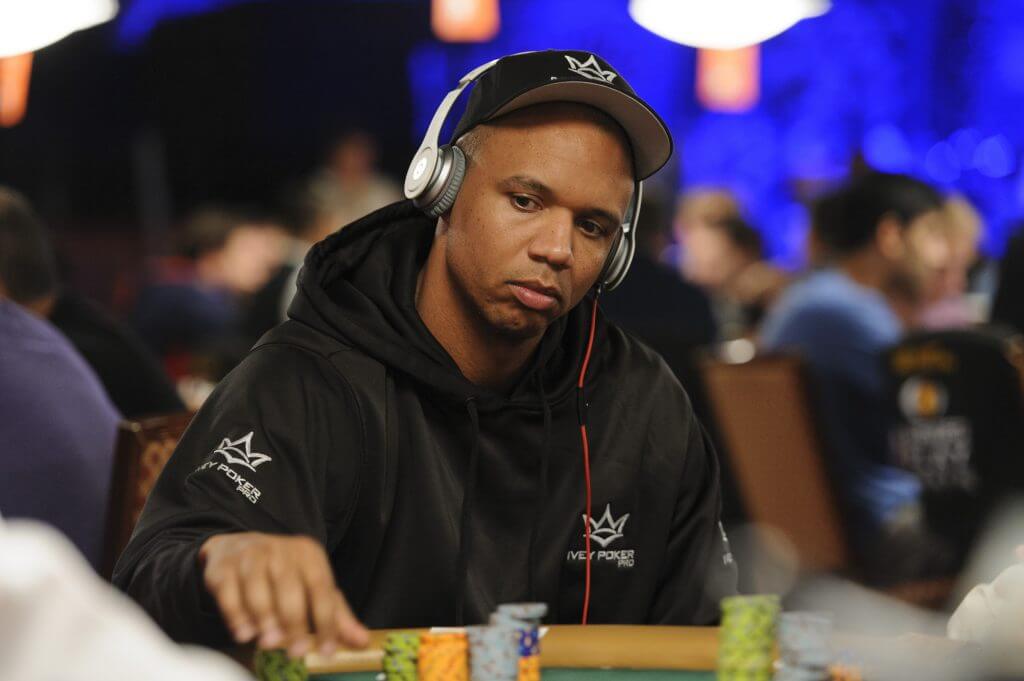 Phil Ivey Politics and Charity Causes
Phil Ivey is not only about making money; he is also a philanthropist. He supports numerous charity causes and this unique attribute of him stands him apart from many of his high profile poker pros. He rarely grants interviews and doesn't appear in the media like many of his colleagues.
In 2008, Ivey made a donation of $50,000 to a campaign, Empowered 2 Excel. The idea behind the campaign was to support and offer opportunity to children from underprivileged background. Phil has also worked with his mother to set up a foundation, Budding Ivey Foundation, which was done in memorial of his late grandfather, the man that taught Phil how to play poker. The foundation is established to offer sponsor underprivileged children within the border of US. It is very obvious that Phil Ivey net worth is not for himself alone; he is definitely giving helping hands to others.