Bill Perkins Net Worth: His Life, Business, Poker Games, Winnings and Loss and Much More
In this blog, we will take an e-trip to explore Bill Perkins net worth. Apart from his net worth, we will also look at his background, his business enterprises, and poker games. We will highlight his winnings and losses. And we'll take it a step further to look at his personal life. At the end of the blog, we will provide an in-depth overview of the life and net worth of this unique man.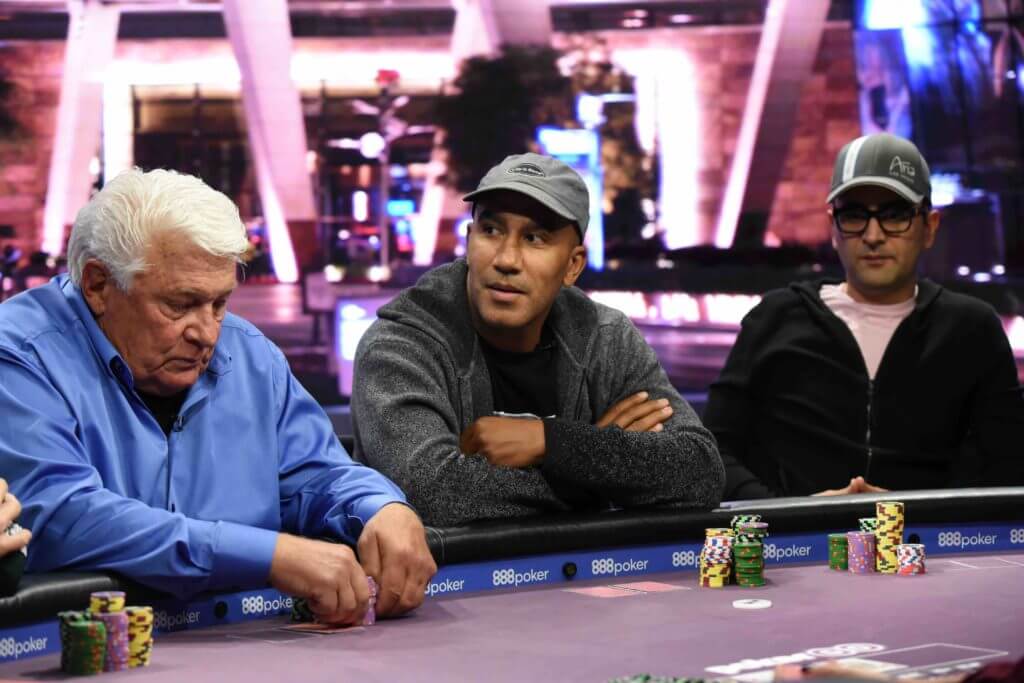 Who is Bill Perkins?
There are many poker pros in the world. Some of them have won millions at the tables and many have lost. In the same way, there are amateur poker players. For this group of players, it is more about the fun and exhilaration derived from the game. This is why they frequent tables; the fun is more of a reason for them than the winning. Of course, the winnings are also interesting pecks. Bill Perkins is one of such players. He is a man with obvious enthusiasm in everything he does. His substantial net worth has earned him a place on the list of poker's rich amateur players in the world. For him, it is not only about the winning. It is more of the pleasure and excitements that you get from the game. This has been the pushing factor for the types of Bill Perkins.
Although he is not a poker pro in the real sense of the world. However, he has earned himself some tidy sum in the world of poker. These winnings have all contributed to Bill Perkins net worth to a large extent. Perkins' wealth has provided him the platform he needs to indulge his numerous fantasies about gambling and poker. And trust us; he has explored the gambling world for real.
Early Life of Bill Perkins
Bill's full name is William O. Perkins III. He was born in the year 1969 in Houston, Texas. His father is a footballer and a politician. And he lived his early childhood in Jersey City, in the New Jersey. He first graduated from St. Peter's Preparatory School in the year 1986.  He is an American hedge fund manager, amateur poker player, and a film producer. He focuses on energy markets and venture capital. In 2016, Bill Perkins contributed the sum of more than $1.5 million USD towards the construction of William O. Perkins '86 Athletic Center at his Alma mater.
He is very much interested in engineering.  Therefore, he enrolled at the University of Iowa to further his studies in Electrical and Electronics Engineering after preparatory school. He graduated from this school and went out to look for a job. He got a job with an oil trader, John D. Arnold. He worked with this trader for many years before he took the step to commence his personal hedge fund.
He began a business venture, which he named Small Ventures USA, in the year 1997. He later went ahead to become a part of the company, Centaurus Energy, in the year 20002. Currently, he manages Skylar Capital; the Houston based energy hedge fund. Bill Perkins net worth in the course of the years has continued to grow remarkably.
His understanding of energy markets and venture capital has made him extraordinarily successful in business. In addition to the aforementioned businesses, Perkins is also the Chief Executive Officer of Cutuco Energy Central America. In the year 2008, he got the opportunity to trade Goldman Sachs. This was a profitable business for him. From this business deal alone, he was able to make about $1.25 million USD. This earning greatly impacted on Bill Perkins net worth.
No doubt, Bill is quite talented. He has a great head for business. In spite of the fact that he studied engineering and does basically energy business, he has found his way into the entertainment industry. In the year 2009, he got involved in the production of films. Indeed, this was an amazing feat for him. In the course of his career as a film producer, he has been able to produce a couple of movies. Top among the movies he produced include Cat Run, After Life, and Unthinkable.
Yes, Bill Perkins is a hedge fund administrator and a film producer. However, he has also found his way into the world of poker. One interesting thing about Bill that has attracted him to many people is his humbleness. Truth be told, Bill Perkins net worth is not small. He is one of the richest poker players in the world. Interestingly, his money was not made solely from poker games. His numerous business enterprises are fetching him money on a regular basis.
Yet, he is one of the most humble poker players you would come across at the table. He is not your regular arrogant poker player who wants to make an impression at all cost. No doubt, he has an indomitable mindset but he pairs that with a humble spirit. Really, he could not have achieved so much without a strong heart and will. But in spite of it all, he still maintains a cool head where and when it matters.
Bill Perkins Career
Perkins is the founder and president of the Small Ventures, USA. And he established the firm in 1997. It is important to mention that he didn't start out being this successful from his early stage in career. As a matter of fact, he started out in business working as a clerk at the NYMEX. He later moved on to work with El Paso Energy, and Statoil and AIG. His career boom only started in 2002 when he joined Centaurus and started working with Arnold.
Bill has the expertise and experience in navigating through the muddy water of energy markets and venture capital. His business acumen has paved way for him and made him highly successful in business. In the year 2002, he became a part of Centaurus Energy. While he was still chewing on this, he took up another responsibility. He became the head of Skylar Capital, a Houston-based energy hedge fund company. He was also a director with NorthernStar Natural Gas.
Bill Perkins is also a very active player in the Stock Market. He has made a lot of returns on his investment from the market and one of such is the $1.25 million profit he made in 2008. No one can deny that Perkins is extremely good at what he does.
In the year 2009, he got a much deserved recognition when he released his first film, After Life. This movie shot him to limelight in the world of entertainment. This amazing rising star producer found his way into the heart of fans when his other movies became a hit in the market. Of course, he is not the only producer. However, his skills and attention to details have greatly impacted on his production output, which makes his work a really outstanding work of art.
Bill Perkins as the Poker Player
Apart from the gas and energy business, Bill is also a lover of poker. He loves to play at tables and he has played at a couple of tables, and won big. People in the poker community often refer to him as an amateur rich poker player. But in actual fact, he has made some earnings that even some poker pros haven't dreamt off. No doubt, he makes a lot of money from his hedge fund management business. And he spends the money on playing poker.
Bill is an exceptional person who always wants to become better at any venture he found himself. Therefore, it wasn't a surprise to find him learning regularly about poker games. He has some great friends in the industry that has helped him become better at the game. Not long after he stepped into the poker world, he began to play at high stakes games. His moniker at the poker table is 'Gastrader'. Perkins is very popular at tournaments with high buy-ins and also for solid prop bets.
He has always surrounded himself with many professional poker players and he has learnt a great deal from them. Come to think of it, with a fortune running into nine figures, he definitely could afford learning through the hard way. In other words, he could afford to lose some money while learning at the game. Interestingly, his learning process has really paid off. Since he stepped into the industry, he has made over $2.6 million USD in live tournaments. Conversely, he must have lost a great deal in the process. No doubt, the total amount he had paid as entry fees and the ones he lost at tournaments would be much higher than what he has won so far. However, this is not such a big deal for the young millionaire. Really, Bill Perkins net worth can pay for the loss and much more.
It is also important to mention that Bill also likes to make some unusual wagers most times. For instance, he placed a bet of $600,000 with Dan Bilzerian. Now you might want to think that this bet was at a poker table. Well, you are wrong! He placed the bet on the platform that Dan Bilzerian would not be able to ride a bike all the way from Los Angeles to Las Vegas within 48 hours. Really, who places such a huge bet on such a trivial stuff? You guess right! Only the likes of Bill Perkins with huge net worth would do that.
Perkins is no doubt an enthusiastic poker player. Although he is not a poker pro but he has made some great winnings at poker table. These winnings have remarkably impacted on Bill Perkins net worth. As at the year 2015, Bill has earned a total of $2.5 million USD from tournament winnings. Out of these earnings, a total of $1,965,163 USD came from his participation at the One Drop Cash at World Series of Poker event.
He has participated in a number of events since he stepped into the world of poker. Some of the events he played at include World Series of Poker (WSOP) Big One for One Drop, PokerStars Caribbean Adventure, and PokerStars Big Game. He also participated in High stakes poker and Poker Night on Wall Street. Let us quickly look at some games that Bill has participated in.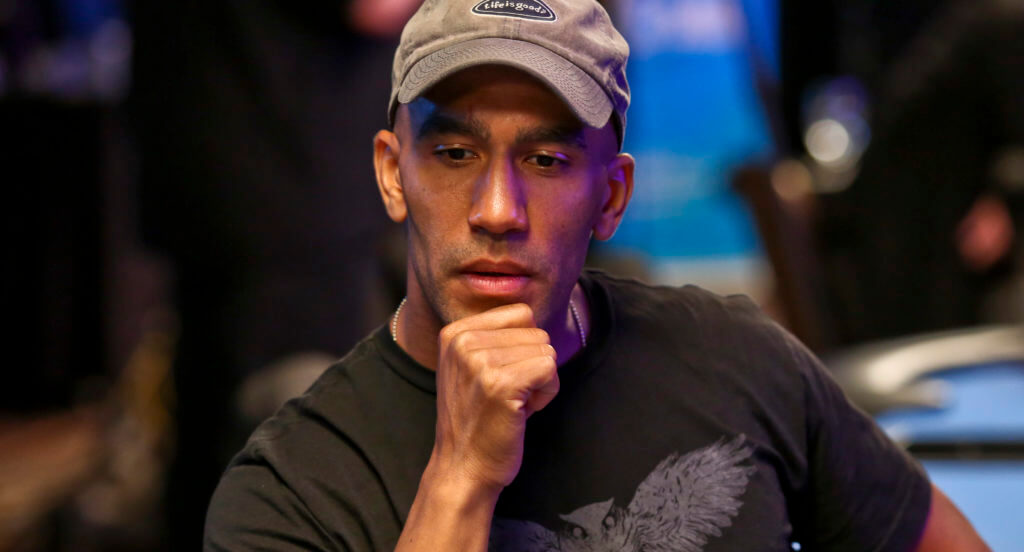 Early Poker Career of Bill Perkins
Based on the report from thehendonmob.com, Perkins didn't step into the world of poker until the 12th of January 2012. Well, it's possible that he has played at some tables in the past but his record on the platform started from the year 2012. According to thehendonmob.com, his first game was at the Bahamas. He played at the $25,000 + 500 No Limit Hold'em 8 Max – High Roller. The event took place in Paradise Island. Bill placed 15th at the event and walked away with a winning of $58,020.
His biggest winning came at his second game in the year 2013. He played at the $111,111 No Limit Hold'em One Drop High Roller at the Event #47. He finished in the 3rd position at the game and made a large sum of $1,965,163. He made this winning at the 44th World Series of Poker (WSOP) 2013. The event took place in Las Vegas, United States.
In October of the same year, he participated at the £48,500 + 1,500 No Limit Hold'em Super High Roller event in England. The event was at the European Poker Tour, London. Bill placed in the 4th position at the game and made a winning of £290,100. This translated into $470,368 USD.
In January of 2015, he played at the $4,850 + 450 #12 Pot Limit Omaha 8-Handed (High Only) table. This event took place at the Paradise Island, Bahamas. Bill Perkins finished in the 7th position and made a winning of $13,500 USD. About two years later, he returned to the Bahamas for another game. This time around, he played at the $2,000 +200 No Limit Hold'em. He participated in this game during the PokerStars National Championship Event #12. Bill didn't make it too far into the game. He finished in the 42nd position and made a winning of $3,920.
Few days later, he played at the same event. However, this time around, he played at the $25,000 + 500 No Limit Hold'em Shot Clock. This game was at Event #96 of PokerStars Championship at Paradise Island, the Bahamas. At this event, he finished in the 5th position and made a winning of $92,520 USD.
So far in 2019, Bill Perkins has only participated in two different poker tournaments. The first was in January of 2019. He played at the $25,000 No Limit Hold'em tournament. This was at the PokerStars Players Championship event #2 in Paradise Island, at the Bahamas. He finished in the 147th place and took home the prize of $35,000 USD.
Three days later, he played at the $50,000 No Limit Hold'em Event #13. This event was also at the PokerStars Caribbean Adventure, Paradise Island. Bill finished in the 8th place and made a winning of $117,980. These entire earnings have contributed to Bill Perkins net worth to a significant extent.
His total live earning up till 2019 is placed at $2,756,471. His best live cash winning is $1,965,163. He occupies the 550th position on the All Time Money List. On the list of the United States All Time money, Perkins holds the 312th position. Meanwhile, he occupies the 15th position on the Texas, USA All Time Money List. His rank on the Global Poker Index Ranking is way behind but this is understandable. After all, he is not a poker pro in the real sense of the world. His ranking on poker popularity list is also behind. He places 414th on the list. This still doesn't come at a big surprise. In fact, he ranks more than some poker professionals in the industry. In other words, he is not doing so badly at all.
Bill is friend with some poker pros in the industry. One of such is the infamous Dan Bilzerian. The two are usually seen together at tables and other functions.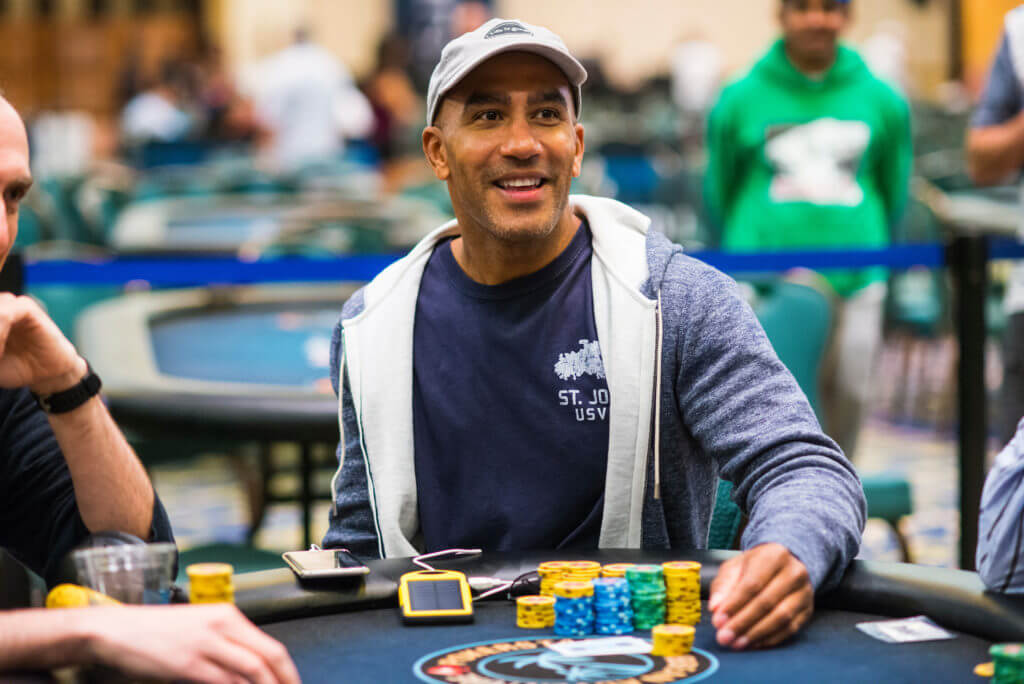 Bill Perkins at the $111,111 One Drop High Roller Event
This event happened to be the biggest event in the poker career of Bill Perkins. Therefore, it is worth talking about specially. One other reason why we want to highlight this event was because of the dynamic set of players that participated at the event. The $111,111 One Drop High Rollers event took place during the World Series of Poker in 2013. There were a total of 166 participants in the field of the event. The poker players that participated at the event were some of the best and most prominent poker players in the world. These players came together to contest for the first-place prize money of about $5 million USD. Some top poker players in attendance include Tobias Reinkemeier, Matt Glantz, Johnny Chan, and Tom "durrrr" Dwan. Other poker pros that participated include Dan Shak, Eugene Katchalov, Daniel Negreanu, Kyle Julius, and Ben Lamb, among others.
In addition to the star-laden poker professionals at the table, there are also a couple of amateur poker players that participated. Now, the event was a massive buy-in. Therefore, it was not such a surprise to see that the $111,111 One Drop High Roller attracted many rich businessmen. Some of these amateur wealthy businessmen that entered for the game include David Einhorn, Bill Klein, Farshad Dardad, Lawrence Greenberg, and Roger Sippl. And of course, Bill Perkins also took his seat among these rich gentlemen.
Among the field of poker professional players and amateur players, Perkins made it as far as the 3rd position at the game. Surely, this is not a small feat on the part of the business mogul. His earnings at this event happened to be the biggest in his poker attempts. He placed 3rd at this event and made a winning of $1,965,163.
It is important to mention that the One Drop event is not the first high roller gig that Perkins would participate in. As a matter of fact, he has place $100,000 to play at the PokerStars Caribbean Adventure Super High Roller event. During this event, he busted quite early and went at it again to buy back. He also busted the second time. Afterwards, he decided to do something different. He then proceeded to the $25,000 High Roller event at the same tournament. At this event he made a winning of $88,020.
Prior to his participation at the PokerStars Caribbean Adventure event, he had participated at High Stakes Poker and PokerStars Big Game. One would want to wonder about the reason why Perkins would take such a serious interest in Poker. For one, he is doing extremely well in his business ventures. Therefore, it is not a case of searching for money. As a matter of fact, he has probably lost more than he had won from all the poker tournaments he participated in.
When he was asked about his interest in poker game, his response was quite interesting. According to him, he is a businessman who regularly makes calculated bets or investments with little to no information. For him, poker falls into the same category, albeit a more relaxed calculation. He said he has always been interested in poker games because of the calculation involved. He went on to add that he has always wanted to participate in the PCA event for two major reasons. First, he will be playing with some of the best poker professionals in the world. Second, the event is for an exceptional organization and cause. Therefore, he could always help with a cause that the event is designed for.
Bill Perkins Poker Losses
Perkins is one of the most loved and fun loving players at the poker tables. However, the love of his fans couldn't help him so much at the table. Based on his online results at poker table, it has really been tough years for the millionaire cum high stakes poker player.
Popularly known as Gastrader by the online poker community fans, Bill doesn't engage in low buy-ins at any point. In fact, right from the point he had stepped into the world of poker, he has consistently play at high stakes. He always engages in massive buy-in tournaments, huge prop bets, and high stakes cash games. Unfortunately, his losses at these games have been great. According to report, Perkins is almost always down by $100 at every hand. The entire 8,888 games or more that he has played online has ended in a loss. Interestingly, this has never affected the business mogul a bit. He has continued to live his exceptional lifestyle even with all the losses. Now, that is what we call, real money.
Perkins' play has generally been divided into two years of play. He started gaming some months before the Black Friday hit. In total, he lost about $227,000 at the online platform. He took a break after this loss and returned again in 2016. His return didn't yield any better result. In fact, it was another leg of nosebleeds and this was worse than the earlier years. He made a loss of $633,000 at the online gaming platform within a year.
He has played with a number of poker pros in the industry and has lost greatly to them. He has been up against players like Trueteller, LlinusLlove, among other pros in the game of No Limit Hold'em. Now, no one can say that Bill Perkins is a bad player. We may just assume that his luck just didn't show up at the online games.
However, he has made some handsome returns in live tournaments. He has went against some of the top poker players in the world in live highs takes cash games and has made some great monies. Although he has not fared so greatly at the brick and mortar poker platform but he has done much better than the online platform.
Bill Perkins Net Worth
Bill Perkins is no doubt one of the richest and famous businessmen and celebrities in the United States. Although there has not been much said about his earnings in other business ventures but his net worth can be estimated. Currently, Bill Perkins net worth is estimated to be around $55 million USD. Of course, a huge part of his net worth is not from Poker.
However, he has made some millions from the game too. Undoubtedly, Bill Perkins is a versatile and successful personality. He is highly committed to his work and has inspired many people to pursue their goals and achieve their dreams. Bill is an action man and he is always on top of his business and games. At the age of 50, Perkins has achieved so much that many people of his age could only dream of. He is a well respected businessman and a popular poker player.
Personal Life of Bill Perkins
Bill Perkins was married to the mother of his two daughters, Stephanie Perk. The couple later divorced due to some unresolved differences. He started dating again and got involved with dancer and model, Lara Sebastian. He has been in a relationship with Lara for a few years now and still maintains an excellent relationship with her. Interestingly, his ex-wife and girlfriend get along pretty well.