All about Matt Kirk Net Worth
Matt Kirk net worth of $600 million USD broke the internet in the year 2017. People didn't want to believe it but Matt never denied it. Well, is it true that Matt Kirk net worth is $600 million USD? Where did he get all that money from? Could it be from poker games or other businesses?
In this blog, we'll take a look at Matt Kirk and his net worth. We won't just stop at his net worth. We'll take a cursory look at his poker games, winnings, losses, and possible scandals. In fact, we'll touch every aspect of this young man's life in this blog. At the end of this blog, you would have had a pretty great idea of what Matt Kirk net worth really is and what he has done to achieve his fortune.
Matthew Kirk, also known as "Aussie Matt" is an Australian professional poker player. Famous for his interest in cash game of Pot Limit Omaha, he plays the incredible high stakes games at private tables. As a matter of fact, it seems that the only cash game he is interested in is Pot Limit Omaha games. He made an unnerving headline in 2017 when he caught the public ears and eyes.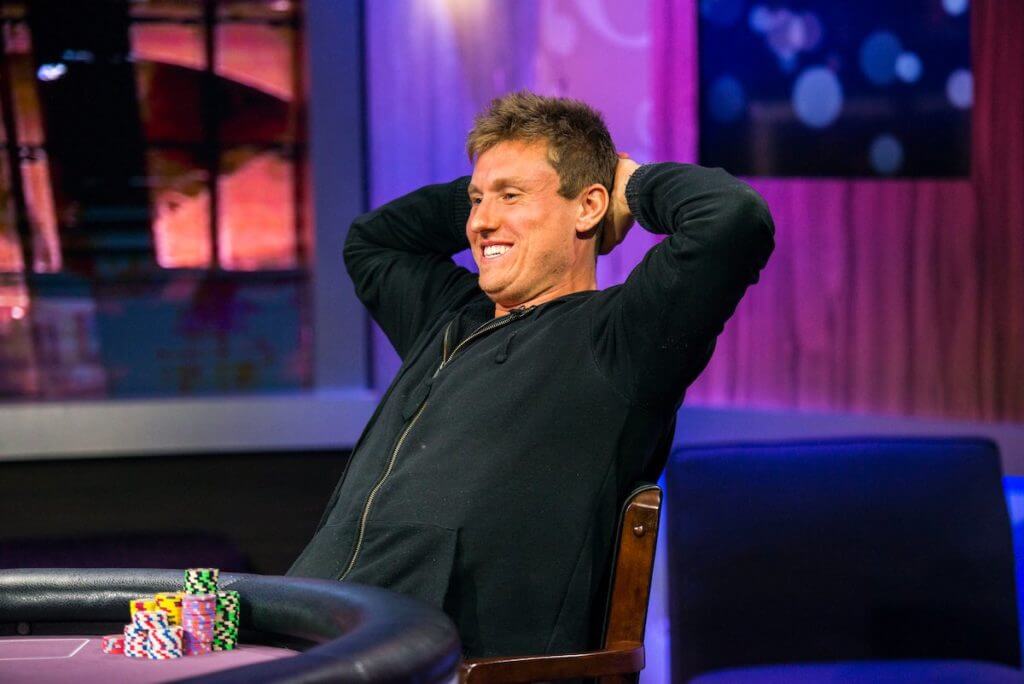 Who is Matt Kirk?
Kirk is an Australian born professional poker player. Born in 1986 in Perth, the 33 years old young man has become quite a sensation in the world of poker. He specializes in the game of high stakes live Pot Limit Omaha cash games. And according to Kirk, he rarely plays poker online. He is more of a live game poker player. However, it is hard to imagine how his games have all impacted Matt Kirk net worth.
Although he is a strong player in Pot Limit Omaha games, he has lost big in the game. As a matter of fact, he holds the record of the biggest loser that has ever been captured on camera. While playing at a game of high stakes on a live stream event, he lost about $3.5 million USD. Interestingly, the loss seemed not to ruffle a single feather off this young man. Later on, there was a rumor that he has an unbelievable wealth in the new money – crypto-currency, which explains his reactions and attitudes to losing at tables.
Let's do a quick summary of the highlights of his poker career. In the year 2005, he started playing live poker. He played his first game at a local casino in his home town, Perth. In 2008, he participated in an Aussie Millions Main Event and cashed big. He also cashed in the $10,000 Pot Limit Omaha event during the World Series of Poker of 2012.
In the year 2015, he made an appearance at the $250K Buy-in Big Game at Aria. In 2016, his famous lawsuit against Czech casino owner, Leon Tsoukernik, began. He lost a huge $3.5 million USD in 2018. He lost this money at the PartyPoker promotional high stakes Pot Limit Omaha cash game. This was a live stream event and it was the event where he made his biggest lost ever in poker. In spite of the losses, the event didn't seem to affect Matt Kirk net worth a tiny bit.
Matt Kirk Early Poker Career
Matt began his quest in the world of poker in Australia. It is important to mention that the legal age of gambling in Australia is 18. Therefore, he didn't start at the game until he turned 18. He started playing the game in one of the local casinos in his country. Not long after he started playing, he moved from general games to more private games. In the course of his gaming activities, he discovered his area of specialization at the game of poker – Pot Limit Omaha.
This is quite interesting because a lot of young poker players stick to No Limit Hold'em at the table. But not Matt, he focuses on Pot Limit Omaha and developed competence in the game. He continued playing at private games until he got caught up in online games. His first attraction to the online poker world came in 2015. Most noteworthy is the fact that Kirk doesn't play small buy-ins. He is more interested in the high stakes cash game.
It was not a surprise therefore when he bought into a high-stake game at his first game at the online platform. He participated in the $250K minimum Buy-in cash game at the Aria. When asked why he bought so much into the game, he said he made up his mind to buy into the game because there were no Pot Limit Omaha games running at the time. And he was just bored. Now, that is interesting. He paid a whopping $250,000 to play a game because he felt bored.
At this game, he went against poker pros like Antonio Esfandiari and Phil Ivey. Unfortunately, luck was not on Kirk side. He lost hundreds of thousands of dollars at the event. While describing him after the game, poker pro referred to him as somewhat a fanatic. This didn't stop the young millionaire in any way. He still went ahead to place at some other games.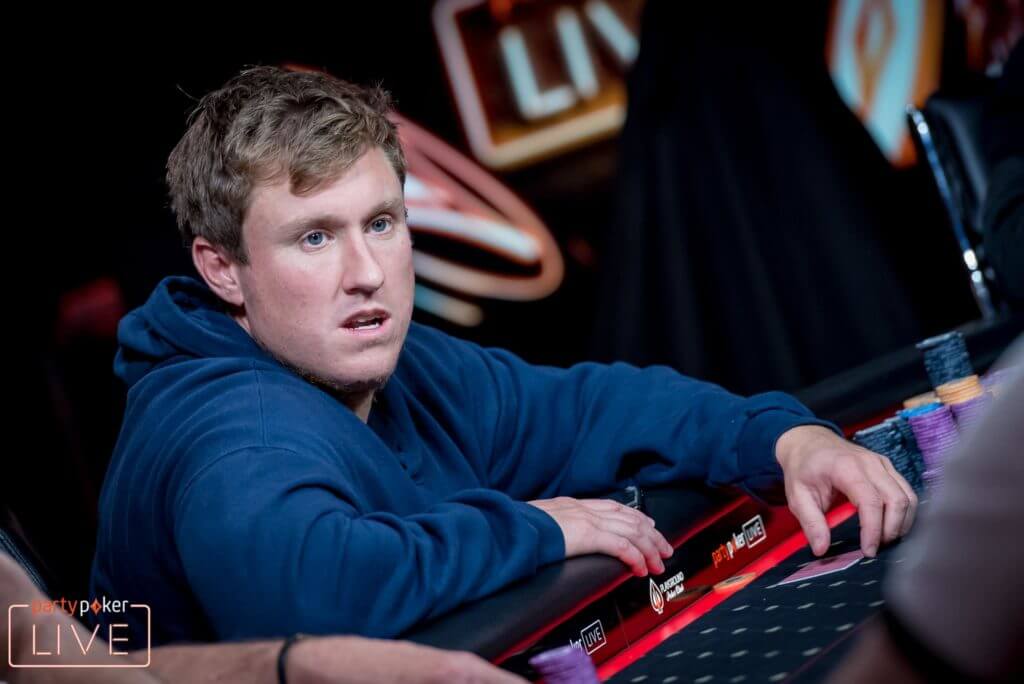 Matt Kirk Live Tournaments
According to the statistics available at thehendonmob.com, Matt has made earnings of $187,940 USD in live tournament cashes. This sure looks small and not worth being on any list. However, it is important to note that his earnings are mainly from cash games. For instance, his almost $188,000 earnings came from 6 different ITM finishes. This took him a total of four years to earn. The biggest winning he has made so far is the first live tournament.
He played at the A$10K Buy-in Aussie Millions Main Events in the year 2008. And he placed 11th at the event and made a winning of A$135,000. This was estimated to be $188,669 USD at the time. In addition to this, he had three more cashes from other local smaller buy-in in No Limit Hold'em championships at Australia. He participated in the Aussie Millions Main Event in 2011 and cashed again. He placed 20th at this event and won A$45,000. This was estimated to be $44,000 USD.
It is essential to point out that in all the events that Kirk has attended, he has not made any winning at poker tournaments. Although he has participated at many events but the closest he has come to victory was when he placed 4th. He played at the A$300 event during the Western Classic Poker Championships in Perth.
He has also not won any World Series of Poker bracelet in the course of his career. In 2012, he had one ITM finish when he played at the $10,000 Pot Limit Omaha event. At this event he finished in the 33rd position in a field of 293 poker players. He earned a total of $16,801 at this event. These earnings have contributed to Matt Kirk net worth and have also impacted on his fortune.
Matt Kirk and His Live Cash Games
Now, live cash games Pot Limit Omaha are meant to be Matt's specialty. In fact, he plays live games more than any other games in poker. He has once said that high stakes Pot Limit Omaha cash games offer him the best of monies in poker. As a matter of fact, he said this is where he makes most of the money he has ever made in poker. In spite of this claim, he lost a huge $3.5 million USD at a session of Pot Limit Omaha cash game. The game was a live stream event, which was why his loss received so much publicity.
This spectacular event held on the 28th of April, 2018 at PartyPoker event. The poker group had organized a super high stakes Pot Limit Omaha cash game for the purpose of livestreaming it for a promotion. There are a number of high net worth poker players at the table. Some British professional poker players at the table include Sam Tricket. There is also the British casino owner, Rob Yong, and Leon Tsoukernik, the Czech casino owner. Also present is the French Yair Bitoun, popularly called, 'the Wolf. And of course, Matt Kirk also graced the occasion.
The initial buy-in for the game was $200/$400. However, the players continued to raise it at almost every hand. Kirk reloaded at the game on numerous occasions and for each hand, he kept losing. He lost large pot after large pot, and he didn't stop at all. For instance, at an all-in four-way pot that rose up to $600K, Matt flopped at a set of 3s. Meanwhile, his opponents had a set of flush draws. In spite of the fact that all the clubs were out of the deck, they completed the draw. At this point, Matt Kirk missed the full house.
Matt Kirk at the $250K Cash Game
The huge $250K buy-in at Arial Super High Roller cash game is one of the top games for talented No Limit Hold'em specialists. Kirk made an appearance at this event and from day one; he earned the name of the biggest loser at the event. He came to the event with big hope and chips on his shoulders. Unfortunately, the big hope didn't make any impact in his performance; neither did it make any impact on Matt Kirk net worth.
He was at the game with players like Phil Ivey and Antonio Esfandiari, buying in at hundreds of thousands dollars. Although he lost big at the event, he didn't seem perturbed by his misfortune. According to him, he has played at bigger games. Therefore, the loss was not such a big deal to him. He went further to reveal that No Limit Hold'em games were not his strong point. Suffice to mention again that Kirk specializes in Pot Limit Omaha. According to him, he shouldn't have played at the game of No Limit Hold'em. However, he played because he was bored and there were no Pot Limit Omaha games going on at the time.
He maintains that he is mainly a live player and doesn't do much at the online poker platform. Although he is not very popular at games, he definitely doesn't have any problem blending with established pros. On the day that Matt lost big, the poker legend, Doyle Brunson, referred to Matt as a 'bit of a maniac'. It is important to mention that Brunson was one of the biggest winners at the game on the first day. While talking about his loss during the event again, Kirk said he was only having fun. According to him, he didn't expect to win at the game because all the players at the table were professionals at the game.
Now, the fact that he lost big at the first day event didn't stop him from returning to the table. He came back on the second day and joined poker pros at the table. He was with the likes of Dan Colman, Doug Polk, Paul Newey, Sam Trickett, and Scott Seiver. Obviously, the second day didn't pan any better for him.
Matt said he would have paid great money to have the Aria game switched to Pot Limit Omaha. But wishes don't always come true. Although he didn't win at the event and lost big, he still enjoyed some amazing spotlight moment at the event.
Although this was a terrible experience, it still didn't stop Kirk. As a matter of fact, he made his way to another game of heads-up Pot Limit Omaha cash games in the January of 2019. He played at the popular Bobby's Room in Bellagio, Las Vegas. He went up against Isaac Hexton at this game. Gus Hasen uploaded the video of the match up on his personal Instagram page.
Earlier in the year 2017, Matt Kirk made an appearance at the revised edition of the classic poker game show, Poker After Dark. PokeGo organized this event. He played in the $200/$400 No Limit Hold'em game and on that night, Matt won big. He won almost a million dollars in pot at the event. This immensely impacted on Matt Kirk net worth.
When it comes to online poker games, Kirk rarely plays at online games. However, many poker fans believe that he has an online account. According to sources, he plays under the moniker, andrewkirk on Full Tilt. Well, it is very easy to believe that Matt owns this account. This is because the player that owns that account is a top losing high stakes Pot Limit Omaha cash player.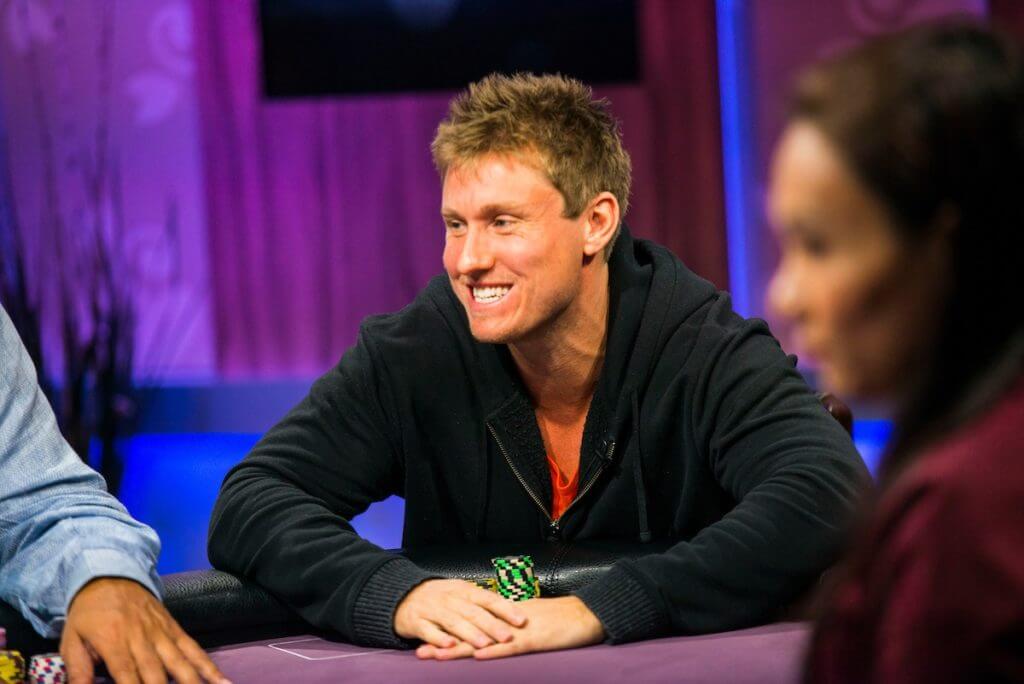 Matt Kirk Court Battle with Tsoukernik over $3 Million USD Poker Loan
In the course of his career as a poker player, Matt has been involved in a couple of scandal. One of such is the one with Tsoukernik In June of 2017; there was a report of leaked court papers that showed that Kirk was suing Leon Tsoukernik. According to report, Kirk was suing Leon for the sum of $2 million USD over unpaid poker debt. Matt made a claim that he offered a loan of $3 million USD to Leon Tsoukernik at a private heads up cash game at Aria casino, Las Vegas. He went further to reveal that Tsoukernik only paid him the sum of $1 million USD in return.
Maybe not a close friend, but Matt and Tsoukernik have always been on a good term. However, the deal between the two almost broke the two apart. So how did this happen?
In November of 2017, Matt and Tsoukernik were at a private high stakes poker table. The location was at a posh enclave, known as the Ivey Room. This room was at Aria Resort & Casino, Las Vegas. It is important to mention that Leon Tsoukernik is a casino mogul and a Czech entrepreneur. At this table, the Czech entrepreneur had a faceoff with the Australian gambler, famous for his hefty bets.
The game ended within a short period of time. However, a large amount of money moved and changed hands. Leon had a very bad night and it was like there was nothing working in his favor. As the duo played at the table, Leon kept losing. Kirk had to loan Leon a total of $3.9 million USD in the course of the game. Matt kept passing across the money over the table in increments of $500,000 USD and $1 million USD. This was according to the Las Vegas Review Journal.
With an hour and some minutes, Leon Tsoukernik had lost every cent of the money. However, when it was time for payout and for Matt to collect his winnings, Leon refused to give him the payment in full. They both departed from the table with an assurance that Tsoukernik would pay Kirk at a set date.
However, five months after the episode, the duo got engaged in a scandalous and bitter court battle. Matt sued Leon and alleged that his poker colleague owed him a total of $2 million USD. For many months, Leon and his team of lawyers refused to reveal the details of the case. According to them, the amount of money being requested by Matt was unenforceable gambling debt and as such doesn't hold water.
Not long after this, Tsoukernik also filed a counterclaim against Kirk. His reason for doing so is premised on the fact that Matt and Aria casino took advantage of him while he was drunk at the late-night show. He alleged that the staff of Aria consistently served him alcohol all through the gaming session. As a result, Kirk was able to dupe him into parting away with his money.
According to him, he was so drunk that he couldn't read his cards properly and on a number of occasions, he misread the cards. He said he at some point requested for Kirk and the dealer to assist him in counting his chips. Having seen how drunk he was, some people at the casino tried to take him out of the poker room. However, the staff of the casino didn't allow them. He reported that by 5am, he was extremely fatigue and this greatly impaired on his decisions at the table. He went ahead to insist that Matt knew quite well that he wasn't in the right frame of mind to play at the games but kept him playing at the table all the same.
According to his counterclaim, Leon claimed that he acted under duress and outside forces. Based on this, he was unable to avoid any of the damages that Kirk alleged. Leon counter sued Matt for defamation and payment of $10 million USD.
While fans from the online poker community believed that Kirk had a strong case, the district court judge in charge of the case dismissed the case entirely with prejudice. The ruling came one year later.
Since the ruling, Matt and Leon had played against each other at poker tables a good number of times. Both of them have played together at both online and live games. Interestingly, there seemed not to be any awkwardness between the two at tables after their case together. For instance, the high stakes Pot Limit Omaha live stream at PartyPoker was after the legal battle between the two.
Matt Kirk and His Bitcoin Big News
2018 was a great year for many poker players. And for Matt Kirk, it was a year of revelation. Over the years, people have wondered about Matt Kirk net worth. Really, considering the way he plays at the table and the huge losses he has experienced in the game, it's worth pondering about. For instance, he lost a whole $3.5 million USD at a game and he practically didn't feel bad about it. As a matter of fact, in one of the games he lost big, he confessed that he only participated in the game because he was bored.
As a result of his numerous gaming escapades, poker enthusiasts have never stopped wondering about Matt Kirk net worth as well as the sources of his funds. Well, Sam Trickett recently let the cat out of the bag. He revealed that the Australian poker player has a total of 66,000 Bitcoin with his name written in gold. By calculation, this would make the young poker pro a big-time millionaire. In other words, Matt Kirk net worth would be about $600 million USD after conversion. Now, that is huge!
According to rumors that have been going around the internet, Kirk is sitting on a goldmine known as cryptocurrency. This revelation came as an eye opener to many people, especially considering his recent faceoff with some big leagues in the industry. And the way he reacted to his loss. After his famous game where he lost over $3.5 million USD, people began to question how he could lose so much over a weekend and not go bankrupt. This is especially because he has not made so much in his poker career.
However, when the story about his 66,000 Bitcoin came into light, many people found answers to their question. According to an online poster, if Kirk actually has so much Bitcoins, then he is really down to his neck in money. This means his entire losses put together is like a tiny drop in a mighty ocean.
The story about his unimaginable wealth broke the internet when Trickett leaked it at a game. It happened during the game where Kirk lost so much. According to report, Matt had complained about his losses and how he had been going the whole night. In response to his complained, Sam Trickett flippantly told him not to worry since Bitcoin had just gone up. He went ahead to add that it had just gone up by $100. Immediately, the camera focused on Matt Kirk and revealed as he unsuccessfully gestured for Trickett to keep shut.
Now, many have wondered why he would want to keep his worth a secret. Really, many people would flaunt their wealth and make a really big deal out of it. The only explanation that critics have given for this relates to the possible issues with authorities. Come to think of it, if he indeed has so much bitcoins to his name, it makes sense that he would want to make it a quite affair. First is the problem of tax. No doubt, if the authorities discover that he has so much money, they will go after him and request that he pay the tax to the last penny. And really, he sure would not want that. Second is the problem of being a target of robbers. Definitely, this would be the concern of anyone in his shoes.
Conclusion
But for real, if Matt Kirk net worth is in range of $600 million USD, this would place him among the world's richest poker players. And not only that, he will be close to the very top of the list. His wealth would be in the league of only mega rich poker amateurs, including Bill Perkins and Guy Laliberte. Even at that, they would only be coming close and not so very close at all.