Everything you need to know about Tom Dwan Net Worth
When you hear 'Durrrr', only one name comes to mind and that is Tom Dwan. Dwan is a famous American poker pro and he has been on the poker scene for a long time now. He is one of the few professional poker players who don't mind losing millions at a poker table. He is daring and many regard him as a reckless player. Well, his supposedly recklessness has earned him millions of dollars at poker tables and he is still earning more. Tom Dwan net worth is enough to set the record straight in this regard. So who is this professional poker player? How did Tom Dwan start in the world of poker? How has he done so far in the industry? All these questions will be answered in this article. So if you are interested in learning all about Tom Dwan net worth and his private life, read on.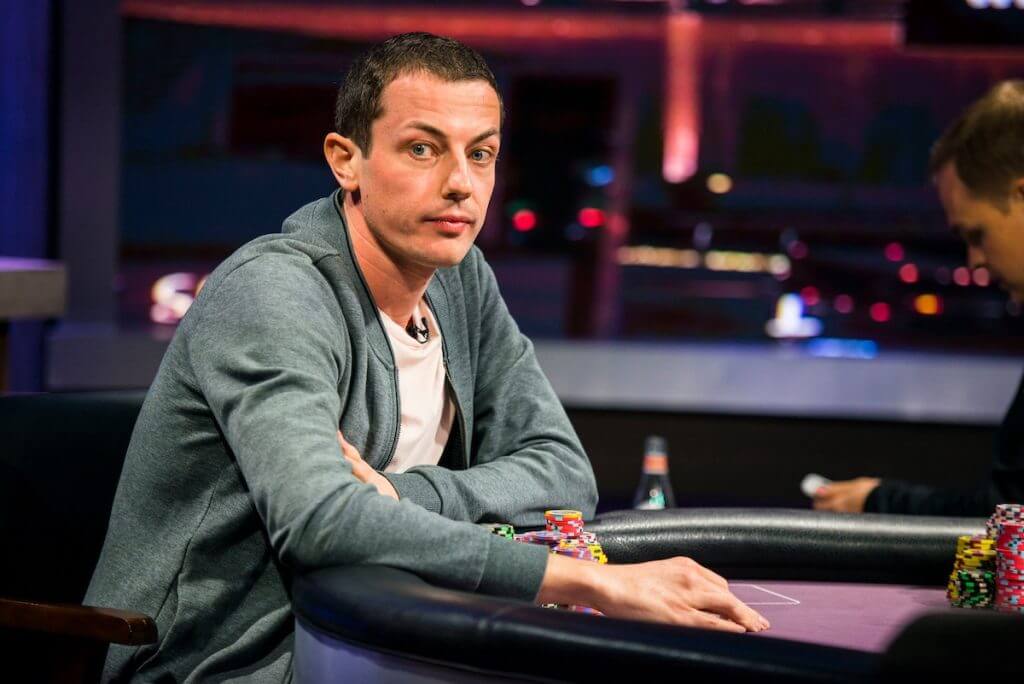 Tom Dwan Early Life
Tom Dwan is an American professional poker player, born in Edison New Jersey on 30 July, 1986. He is famous for his numerous online games and he is well-known for his high stakes No-Limit Texas Hold'em Omaha games at the online platform. He rose to fame from his games on Full Tilt Poker where he registered under the moniker, 'Durrrr'. Dwan had won numerous cashes at live tournaments and he has also participated in a number of events, including the 4th – 7th seasons of Poker After Dark, National Heads-Up Poker Championship of NBC, 5th – 6th Seasons of High Stakes Poker of GNS, as well as the 3rd – 5th Seasons of Million Dollar Cash Game of Full Tilt Poker.
Before becoming a full time poker player, he attended Boston University and later dropped out before earning his degree. Dwan began playing online poker while in school and since he ventured into the world of poker through the online platform, he has made quite a lot of money. He began playing with a bankroll of $50 and has grown his bankroll to an unbelievable amount. At the beginning of his games at the online poker, he was playing at different Sit-n-Go tournaments and with time, he moved to multiplayer cash games. He later began investing his bankroll in heads-up cash games and the winnings from these games have contributed immensely to Tom Dwan net worth. As at 2007, HighStakesDB announced that Dwan had earned $312,800 at Full Tilt Poker.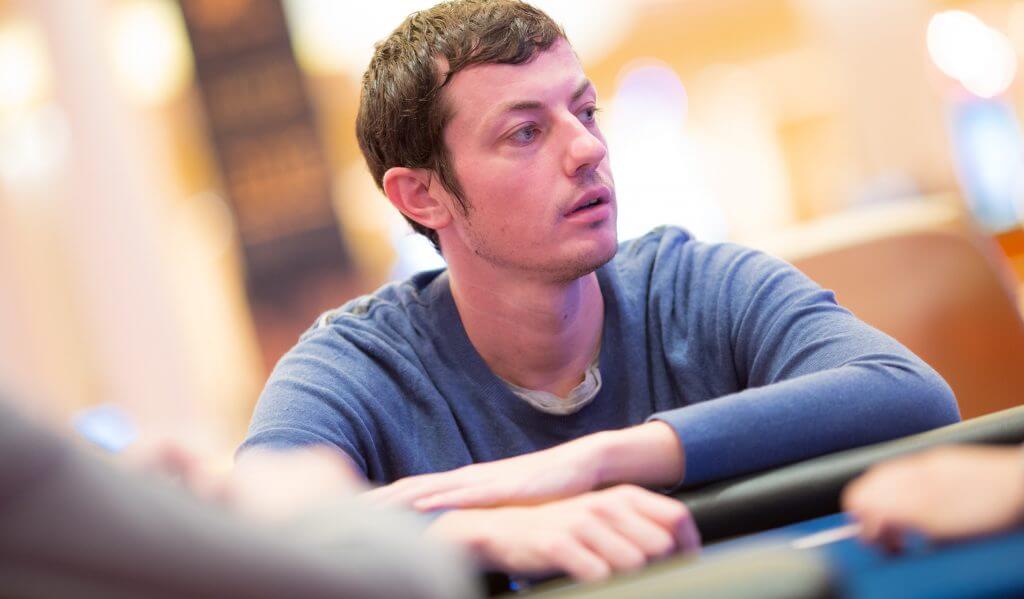 Tom Dwan Poker Career
The year 2008 made a turning point for Dwan when he won $5.41 million in total by the end of the year. Before the 2007 World Series of Poker, Tom claimed he lost $2 million out of his bankroll of $3 million within four months. Really, Dwan is one of the poker pros who can lose big at games without batting an eyelid. He has lost millions at a single game and still come back strong at subsequent games. He plays game with utter abandon, without looking back and interestingly, his flair for risk-taking has always yielded great returns for him. His ability to take risks has earned him some high stake victories in the game. In 2007, Dwan lost $2 million and within a year, he recouped the loss.
In 2009, he also entered another game session and lost more than $3.5 million. According to him, he recovered the loss within a period of six months. Report had it that within October and December, 2009, Dwan had made his biggest loss in his gaming history. He lost $2 million to Phil Ivey and Ilari Sahamies. He also made another loss of $5 million, which was a win for Victor Blom, the Swedish poker pro.
In November 2009, Tom was challenged by Blom to a sequence of Heads-up No Limit Hold'em cash game. Blom came into the high stakes online cash games sometimes in October of 2009 and is known by his online moniker, Isildur1. Blom had also made various losses since he made an appearance at the poker scene. For instance, he lost $1.1 million to poker pros, Patrik Antonius, Brian Townsend, and a number of other poker pros in the high stakes league.
When he returned to the scene in November, he went straight for Dwan and challenged him to a Heads-up marathon games consisting of six tables. Over a million dollars was placed the stake for the game and within one week of the game, Isildur1 had made one of the largest poker winnings in the history of online poker. He made a winning of $5 million and defeated Dwan. Trust Tom Dwan, he issued another challenge and requested that Isildur1 plays high stakes live challenge with him at what he called Full Tilt Poker Durrrr Million Dollar Challenge.
By 2009 ending, Tom Dwan had made a huge loss of $4.45 million at online poker. This significantly reduced his winnings to about $1.4 million at Full Tilt online poker in the early months of 2007. After losing to Isildur1, Dwan reduced his limits; this was according to HighStakesDB. However, by September of the same year, Tom had won another $2.7 million at the game. The total loss he made up till the early months of 2007 were recouped within the early months of 2010. Both his loss and wins have all contributed to Tom Dwan net worth on the long run.
In the early weeks of April, 2010, Tom Dwan made a winning of $1.6 million within two hours of playing with Sahamies. He went ahead to make another $7.3 million in series of online games. Interestingly, he lost about $4 million at the game again within three weeks after earning the money. This left Tom Dwan net worth at $3.3 million USD by the end of 2010.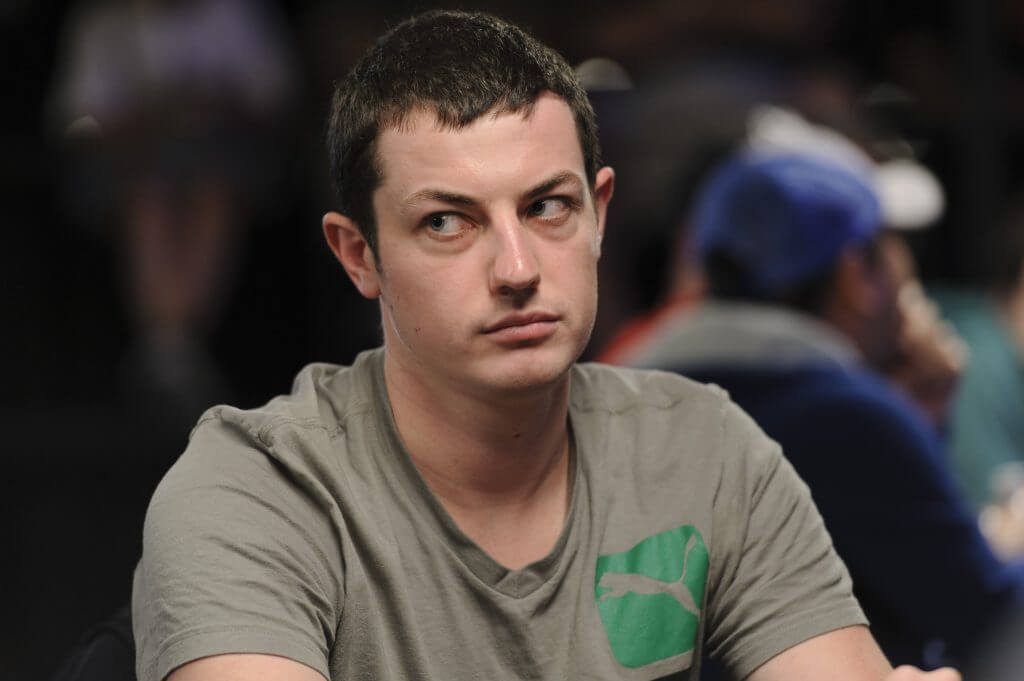 Highlights of Tom Dwan One Million Dollar Challenge
January 2009, Tom issued a public challenge of $1 million to engage anyone who is ready to face him at the online poker room. Tom categorically made it known that he didn't want some people to participate in his $1 million challenge and he specifically mentioned Phil Galfond. Whatever reason he has for alienating Phil is only known to him and probably Galfond himself. Well, the challenge was launched and it consisted of 50,000 hands of Heads-up 4-tabling game at $200/$400 No-Limit Hold'em or Pot Limit Omaha.
Tom announced that if any opponent was able to lead him after the stipulated 50,000 hands, he will offer the player an extra $1,500,000 and if he leads at the game, he will get $500,000. Patrik Antonius and Daniel Cates engaged Tom Dwan in the challenge but the challenge was put on hold at some point. Sometimes in 2013, Daniel Cates got ahead at the game and was paid $1.2 million after a total of 20,000. The challenge later died a natural death and was not completed. According to Daniel Cates, Tom simply stopped playing and refused to respond to his various queries. By August 2017, Daniel Cates revealed that he has only received $800,000 from Tom Dwan as fine for going back on his word.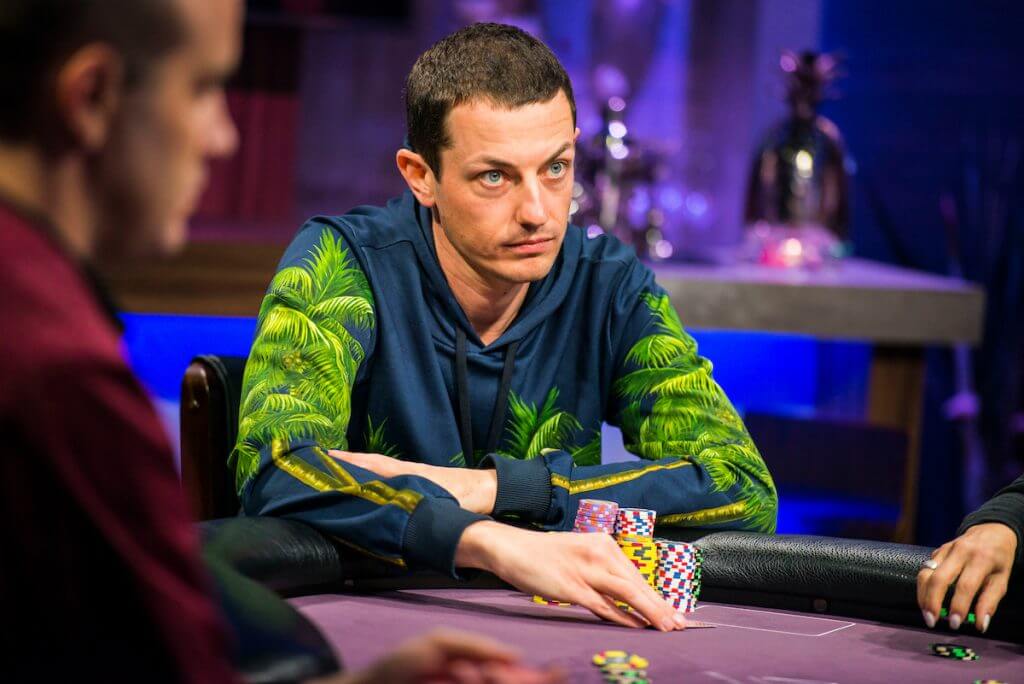 The Live Tournaments of Tom Dwan
Tom is not only all about online poker; he has also participated in a couple of live tournament games. As a matter of fact, he earned his first live tournament cash at the age of nineteen. He participated at the European Poker Tour Season Two, which held in London. He played in the £3,000 No-Limit Texas Hold'em Main Event where he placed in the 12th position. He made a winning of £7,000 at the end of the game. Tom Dwan didn't win another live tournament event until he became twenty one years old. When he turned 21, he participated at the World Poker Tour of 2007 and played in the $8,700 No-Limit Hold'em Championship Event of World Poker Final. He made a winning of $324,244 at the end of the game and placed in 4th position.
January 2008 ushered Tom into another game and he placed in the 2nd position at the $3,000 Pot Limit Omaha Re-buy event of Aussie Millions. He made a winning of $90,716 at the game. He also placed 62nd at the A$10,000 No-Limit Hold'em Main Event and he won A$25,000 at the end of the game. He also played at World Poker Tour 2008 Borgata Winter Open. He played at the preliminary $5,000 No-Limit Hold'em event and placed in 2nd position to James Michael Sowers. Dwan won $226,100 at the end of the game.
When he played at the World Series of Poker, he cashed twice at his game. The tournament held at the US and Tom got to the final table of the World Series of Poker $10,000 World Championship Mixed Event of 2008. He placed at the 8th position and made a winning of $54,144. He also participated in a game and made it to the final table of 7-person game. He played at the same event in the $5,000 No-Limit 2-7 Draw with Re-buy. At the end of the event, he earned $445,110.
In the same 2008, he participated at the National Heads-Up Poker Championship organized by NBC. He defeated the poker genius, Phil Hellmuth at the third hand. Unfortunately, he didn't make it to the final table as he was defeated during the next round by Mike Matusow. Tom Dwan also took part in the Five Star World Poker Classic in the same 2008 and played in the $25,500 World Poker Tour Championship where he placed in the 9th position and made a winning of $184,670. He went ahead to participate in the $1,500 No-Limit Hold'em event during the World Series of Poker of 2010. He placed 2nd at the event and won $381,885.
In 2011, Tom cashed in three different events at the World Series of Poker. He finished in the 5th position in one of the event where he played at the $10,000 H.O.R.S.E Championship and won $134,480. By August of 2017, his total live tournaments win was placed at $2.9 million. All these earnings greatly contributed to Tom Dwan net worth.
Tom Dwan mysteriously stepped off the poker scene in 2016 and was not present during the World Series of Poker of that year. Many speculated that he travelled out of the country to participate in a poker tournament at Richard Yong's Casino in Montenegro. He later made appearances at two different poker events. He participated in the third edition of Triton Super High Roller Series that held in Manila.
In 2017, he attended the Spring Challenge of Macau Billionaire Poker that held at Babylon Casino, Macau. Between 17th and 20th of March of 2017, Dwan had a face-off with Mikita Badziakouski at the Super High Roller event. Dwan lost to Badziakouski during the final. He also participated at live tournament in 2017 after his last appearance in 2014 and won the runner up prize of $275,000.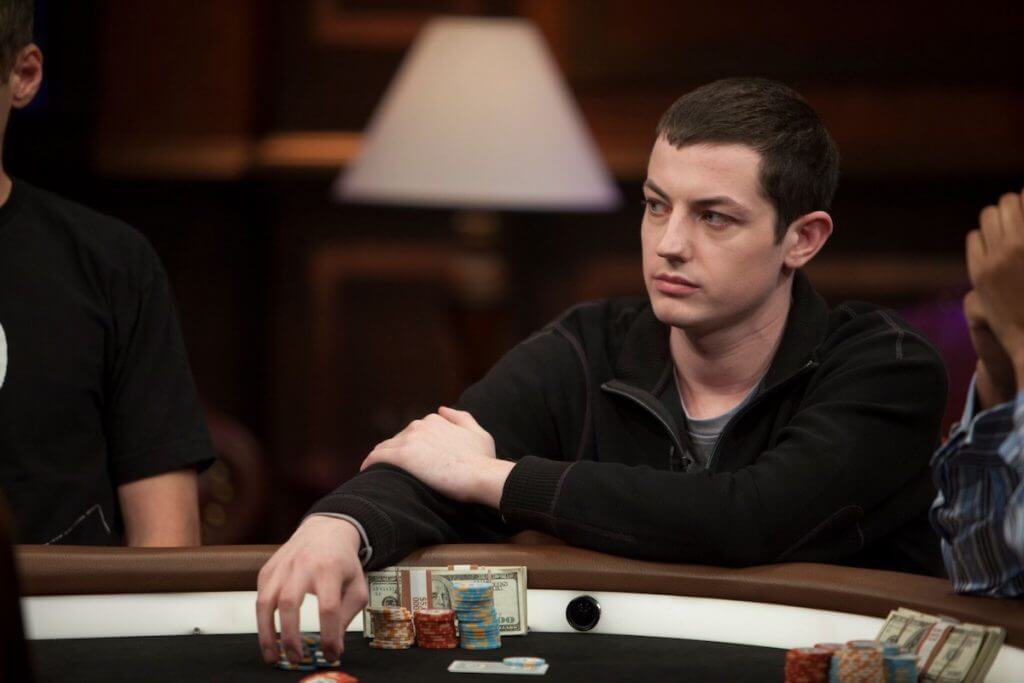 Live Cash Games of Tom Dwan
He has participated in different live cash games and all these games have added to Tom Dwan net worth over time. According to report, Tom holds the record of the highest pot won at televised live poker game. He made more than $1.1 million at this game, which held during the fourth season of the Million Dollar Cash Game Full Tilt Poker. Prior to this winning, Dwan had earlier set the record as the largest winner of the event when he won more than $919,000 at the fifth season of High Stakes Poker. The major part of Tom's time in 2016 was spent playing at high stakes cash games at Macau and Manila.
Recently, Dwan seemed to have stopped playing his standard Texas Hold'em game and switched to short deck Hold'em. While giving an interview with Poker News, he disclosed that poker was more of a game to him than sport. During the interview in 2018, he criticized his colleagues' penchant for stare-downs during games. He believed that the technique should not become the norm in the industry but a rarely used method of getting yourself together during a game.
Full Tilt Poker Million Dollar Challenge of Tom Dwan
When he is not playing at online poker room or in a live tournament or live cash game, Tom Dwan is issuing out challenges. Following his earlier Million Dollar Challenge, Dwan extended the challenge to an additional 500 hand live Heads-up set up which he referred to as Full Tilt Poker Durrrr Million Dollar Challenge. The event took place at Les Ambassadeurs Club London, from 17th to 19th November. The event was televised on Sky Sports. The challenge requires that players fund their challenge account with $250,000 to be able to play at the game. The blinds were placed at $500/$1,000. Each participant can either play Texas Hold'em or Pot Limit Omaha. Additionally, players would not be able to exit the game until they have gone through at least 500 hands or a player loses all their buy-in or decide not to re-buy. Players that took up the challenge include Ilari Sahamies – Ziigmund, Marcello Marigliano – Luckexpress, and Sammy George – Any Two.
The game was launched with Tom Dwan and Marcello Marigliano taking the lead. They played mostly Texas Hold'em. While the game was going on, Tom lost $22,500 where Marigliano highlighted two bluffs. The second game saw Dwan and Ilari Sahamies at the table playing Pot Limit Omaha. At some point, the game got aggressive. After a total of twelve hours of sweating it out, Tom won the game with a prize of $68,000.
The game was concluded with Tom and George taking a seat at the table. The duo chose to play Texas Hold'em and they both agreed to play a 7-2 prop bet. Prop bet entails a situation where one player wins an extra $10,000 if he is able to win one pot with a 7-2. Tom Dwan wagered $479,500 in the pot of $162 and bluffed with his 7-2 with two pairs of George. George made a loss of $750,000 and Tom went home with a winning of $795,500 at the end of the game.
Tom Dwan became a full member of Team Full Tilt and was signed up to be one of the brand ambassadors for the brand in 2012. Within a year, the contract signed with Tom Dwan came to an end with Full Tilt Poker announcing that the contract won't be renewed.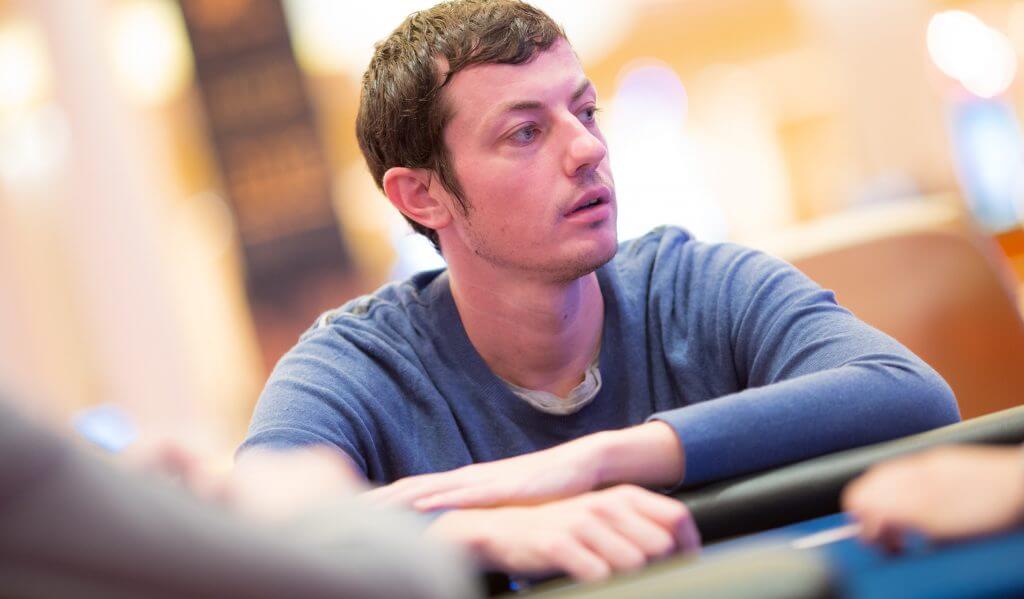 Tom Dwan Net Worth
As at 2018, Tom Dwan net worth was placed at a little above $10 million. His net worth came mainly from the various online games, live tournaments, and live cash games he participated in. Tom Dwan is still in the poker scene and many of his fans believe that it is a matter of time before he builds his net worth beyond what it is currently. He is indeed a professional poker player in a special class and he has all it takes to up his games in the world of poker.
Tom Dwan and No Limit Hold'em
Dwan has revealed his reservation about No-Limit Hold'em game and according to him, there is something practically wrong with the game. He made this comment right after he finished in the fifth position at a Short Deck Ante Only of High Limit $500,000 No-Limit Hold'em. This game was part of the Triton Poker Super High Roller Series event, which held at Jeju.
It seemed many players, Tom inclusive, have shifted focus to the new short deck version of the complete deck of No-Limit Hold'em game. With this shift comes a drastic reduction in the number of players that participate in the full deck tournaments of No-Limit Hold'em. According to Dwan, the full deck of No-Limit Hold'em is not what it was before, especially with respect to the ambience surrounding the poker table. He revealed that the ambience of the game has lost its glitz and excitement because of the stare-down techniques being engaged by many players, which slows the pace of the game. This, according to him, has ruined the fun, spontaneity, and excitement that is usually associated with the game.
Many other professional poker players have lent their voices to Tom Dwan's reservation about the game. Antonio Esfandiari and Bryn Kenney are among the poker pros that have revealed their dissatisfactions with the game. Tom believes that the stare-down technique is a deliberate act among players engaged in a number of No-Limit Hold'em tournament and he opines that players who do this should be reprimanded for their action. No doubt, No-Limit Hold'em has evolved over the years and the addition of big blind and shot clock are designed to sustain a synchronized gaming pace at the poker table. It however seems that a more serious approach and measures would need to be used in order to get the big time professional poker player in line and back to the game. Suffice to mention that Tom Dwan ranks in more than a total of $3.1 million in live tournament games and more in online poker games.
Conclusion
Tom Dwan is a professional poker player with an uncanny gaming style. He gives all into the game and this has cost him some millions of dollars at poker tables. However, with his numerous losses, he has also made some great winnings. Tom Dwan net worth proofs that he is a poker pro with enough grit to maintain his bankroll and net worth in the face of the volatile environment of the poker community. Tom had once lost $20 million pot at an event in Macau. However, even though he had lost some huge millions, he has made some more in return. Tom is an aggressive poker player and he is rarely moved by his losses at the table. For him, poker is more of a game than a sport. He believes that losing and winning are all part of the game and the ability to accept the two with equal reality is what makes a player become better at what he does.
Here you will find a list of sites to play online poker in New Zealand