All about Dan Bilzerian Life, Net Worth, and Poker Games
The name, Dan Bilzerian, always create a buzz anywhere it is mentioned. He is not only a poker pro but also an Instagram celebrity. He has been dubbed a playboy by many and he is living up to the name to the fullest. Dan Bilzerian is one of the poker players with controversial lifestyle but he really doesn't care about what you think or have to say about his life. Really, as long as he's paying his bills and he's keeping his girls happy; who are you to complain? Bilzerian is no doubt a professional poker player, irrespective of what anyone thinks about his lifestyle. Therefore, it is worth it to take a close look at his life, poker games and how much he is worth today. Definitely, we know you would want to know all about Dan Bilzerian net worth and you can rest assure that we will talk about it all here.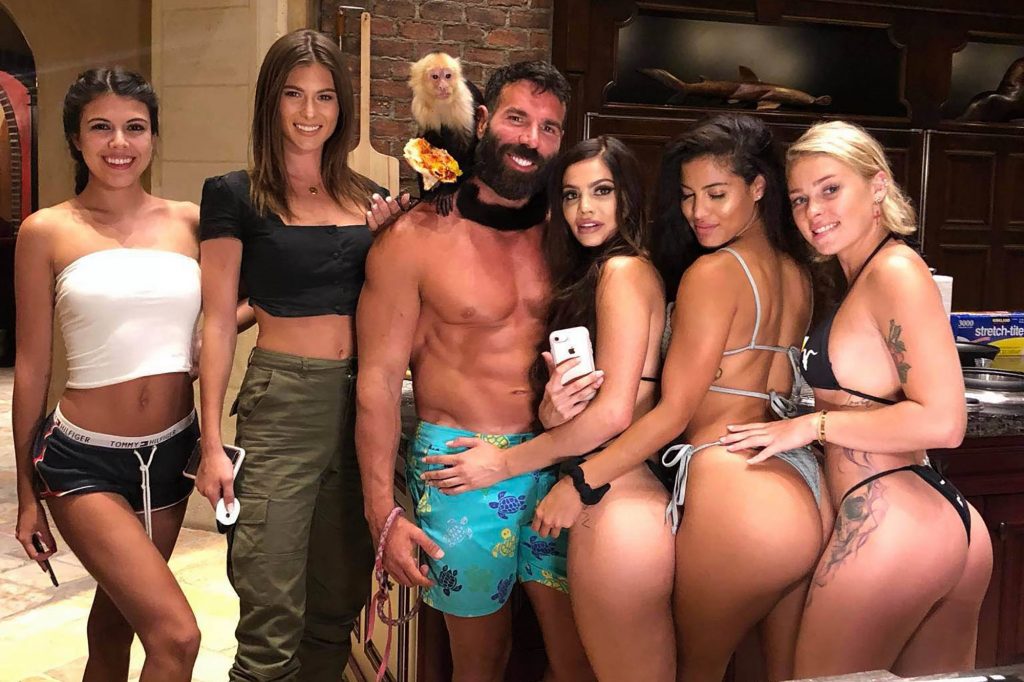 Early Life of Dan Bilzerian
Dan Bilzerian was born on 7 December, 1980 to Paul Bilzerian and Terri Steffen. The father, Paul Bilzerian, was a corporate takeover specialist. Dan started his early life in Tampa Bay Florida, US. He has a brother, Adam Bilzerian, who is also a poker pro. Dan's father, Paul Bilzerian, worked as a corporate takeover specialist and he was very popular in the industry in the 80s. At 36, Paul was already a self-made millionaire with a net worth of about $40 million. As a wise father, he set up a trust fund for his children from an early age, which is believed to have contributed a lot to Dan Bilzerian net worth today. In 1988, Pau Bilzerian, Dan's Dad ran into trouble and was prosecuted for tax and security fraud, which led to the loss of almost all his earnings. In 2001, he declared bankruptcy with a total of $140 million debt and $15,000 assets. At this time, Dan was just a little boy of eight years old.
Paul Bilzerian was later sentenced and was taken to the prison. His father's imprisonment affected Dan and he had to go through series of abuse and ridicule from classmates and friends about his father's circumstances. He became unruly and within one year, he was sent out of two different schools. He was later enrolled in a military school where he was constantly under drill instructors. When Paul Bilzerian was released from the prison, the family moved to Utah, some two thousand miles northwest of their family home. At his release, Paul began life all over again and purchased a company and began to build his wealth again.
In 2000, Dan Bilzerian signed up for the Navy SEAL training program but later withdrew from the program without graduating. According to him, the reason he left the program was because of safety violation on shooting range. After leaving the training program, he enrolled at the University of Florida to study Business and Criminology.
Dan Bilzerian made his first appearance at the poker scene in 2007 and since he showed up, he has taken the industry by storm. Today, Dan Bilzerian net worth has grown significantly from his numerous poker tournaments' participations. He made his first appearance at a poker table in Lake Tahoe Nevada Casino. Dan was seen entering the casino with wads of cash in a suitcase, determined to win or lose at the table. Since his first appearance at the poker table, he has been dubbed the suitcase guy.
Many have wondered about the source of the cash that Dan took to the poker table on that day but not to worry; Dan has put every speculation to rest. According to him, his father set up a trust fund for him at a younger age and it was from this fund that he got the cash he took to the casino table on that day. However, he has never revealed exactly how much the trust fund his father had left him. There have also been speculations that the trust fund was what Dan used to start off his poker career and many others believed that the fund made a large percentage of Dan Bilzerian net worth. Well, all these are speculations and only Dan Bilzerian can answer all the questions, which he has chosen not to answer.
One thing Dan is sure of is that his poker career has been very profitable for him. According to Dan, within the period of twelve to fourteen months, he has been in the poker industry; he has earned about $50 million at poker tables. Dan had once revealed that he had once flipped a coin at a table and lost $2.3 million at the sitting. Now, Dan has moved the stakes as he now plays at private games with billionaires at high stakes of seven figures. Well, can you beat that?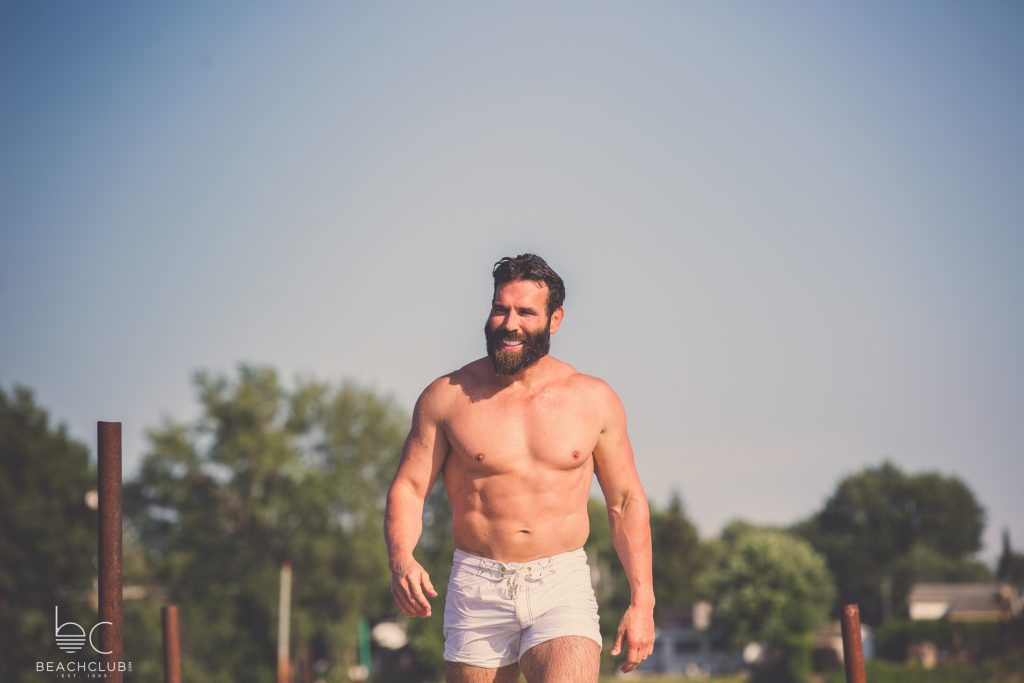 The Poker Career of Dan Bilzerian
Dan Bilzerian started playing poker at the University of Florida when he was studying Business and Criminology. According to him, he paid for his education with the disability allowance awarded to him as a result of his injuries while at the Navy. However, he became broke in the second year of his university education because he no longer had access to any source of income and he had to sell off his guns. When he could not make ends meet even after this, he decided to turn to poker; and oh boy, what a good decision he made!
He began to play at poker table and at one point; he turned his $750 into a shocking $10,000 at the poker table. After this, he bought a ticket to Las Vegas and used his winning of $10,000 to make $187,000 at the table. This was huge for Dan and he made up his mind to focus on poker. Although he went back to school after his winning but he didn't wait to earn his degree before leaving the school. Well, he was making about $90,000 a week from poker tables, so why go back to school when he can dedicate his time to earn more? Dan Bilzerian dropped out of the University and at the age of 27, he became a popular player in high stakes poker.
Dan has been heavily involved in high roller stakes at various poker pro circuit. He participated at the WSOP Main Event of 2009 and finished in the 180th position with a prize of $36,000. Although he started at poker table in 2007, Dan Bilzerian net worth has grown remarkably within the last years. Today, Bilzerian is seen as one of the top poker pros with various winnings from tournaments to their names. Some years ago, he participated in a game of Heads-up No-Limit Hold'em with a high stake of $5,000-$10,000. Dan Bilzerian left the table with a winning of $10.8 million! It is of import to note that this winning made up a part of Dan Bilzerian net worth. After the game, Dan got on a private jet and travelled all the way to Mexico to celebrate. He is not only popular at the poker tables; Dan also has huge fans on Instagram. He has been named the King of Instagram and also named by Bluff Magazine as the Funniest Poker Player on Twitter. Dan has over 16 million followers on Instagram and some more on other social media platforms. His popularity on Instagram can be majorly attributed to his various picture uploads of his exceptional fun lifestyle on his page. Being the fun-loving guy that he is, Dan doesn't stay in a place for long. He once lived in his homes in Las Vegas, Nevada, and later moved to Hollywood Hills. He has again relocated from Hollywood Hills to Bel Air.
Bilzerian co-founded the popular Victory Poker and has made some earnings from this venture. In addition to being a poker pro, he has also starred in a couple of films, including Lone Survivor, Olympus Has Fallen, Equalizer, and The Other Woman.
Over the years, Dan Bilzerian net worth has grown and it is easy to identify the main source of this net worth. He is deeply involved in higher stakes poker games, which have contributed significantly to his earnings. Dan obviously learnt some tricks from his dad's business acumen because he doesn't play poker alone. He sponsors other poker pro in games and gets some cuts from their earnings. He once sponsored Jay Farber to play at an event with a bankroll of $2,000 and got the sum of $1 million from Farber's winning at the end of the game. Dan Bilzerian has also made various investments in different areas and all these have contributed to his financial net worth over the years.
In 2011, Bilzerian, with other ten poker pros, among which are of Tobey Maguire, Gabe Kaplan, and Nick Cassavetes, were asked to refund the money they won while playing with the Ponzi scheme operator, Bradley Roderman, after he was sentenced to jail. The purpose for the refund was so that the victims of the Ponzi could be paid back. Known as a controversial poker pro, Dan never misses an opportunity to lend his voice to any issue he feels strongly about, irrespective of societal view about such an issue. For instance, he showed solidarity with Alex Rodriguez publicly when he was accused of illegal gambling.
In 2014, Dan declared that he won $50 million at poker tables in the year and has moved on from low stakes to higher stakes, playing with billionaires in private games. According to him, his highest lost was $3.6 at a single game and he had also won big at various tables. He has created a name for himself as a higher stakes poker pro. No doubt, Dan Bilzerian loves being in the light and he is constantly looking for opportunity to get in the light. He regularly makes claims that many analysts in the poker community feel are untrue. Well, whether you believe him or not, Dan is definitely enjoying the attentions he gets from the various mention.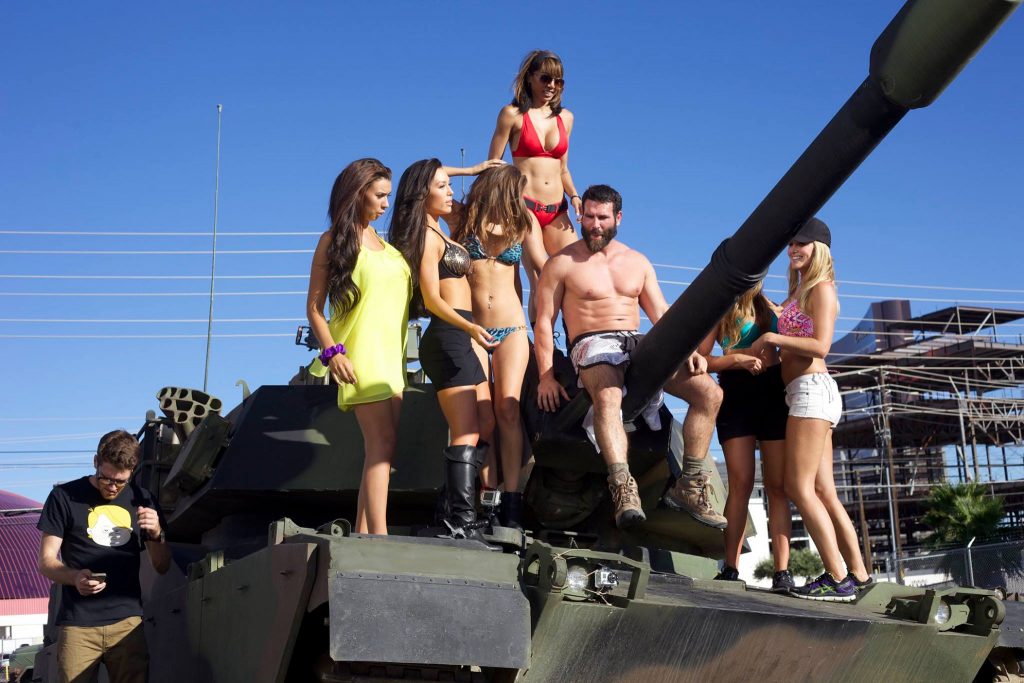 Dan Bilzerian: The Actor and Professional Stuntman
Apart from playing poker games, Dan is also an actor and a professional stuntman. In March of 2011, he raced with Tom Goldstein during the Las Vegas Motor Speedway with a 1967 AC Cobra while Tom Goldstein raced with Ferrari 458 Italia. The duo wagered $385,000 at the race and Dan won the bet. Bilzerian constantly lives on the edge, which could be the reason for his three different attacks before the age of thirty two. Dan sure knows how to make money and spend it. He has numerous investments and has also taken interest in the movie industry. In 2014, he featured in Lone Survivor, although he later sued the producer of the movie for a breach in contract. He has also taken part in a couple of other movies over the years.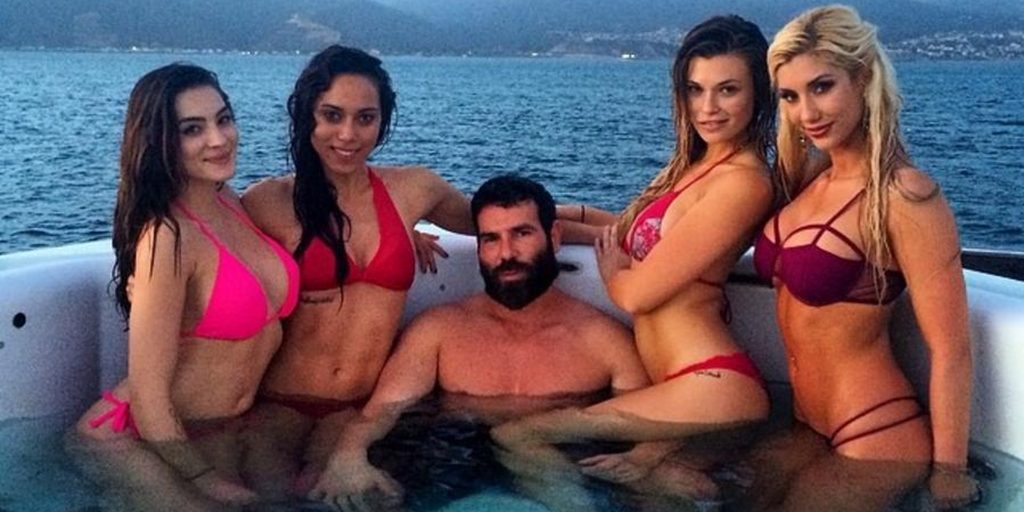 Dan Bilzerian Scandals
For someone like Dan Bilzerian, hitting the headlines once in a while is not something out of the ordinary. It wasn't a surprise therefore when he came to the spotlight again, this time around, for the wrong reason. He was reported to have kicked a model, Vanessa Castano, on her face during his birthday celebration at a Miami nightclub. Some would have doubted the report but there was footage as evidence to the act. Well, Bilzerian denied the act with a claim that he was only trying to defend the lady he had taken out on a date. He was banned from the Miami LIV Nightclub due to the incidence and a claim of $1 million was raised against him by Vanessa Castano.
Not long after this incidence, Bilzerian got involved in another scandal. This time around, it involved a pornographic actress, Janice Griffith. According to report, Dan was alleged to have thrown Griffith from the roof into a pool during a photo shoot with Hustler magazine. In the course of the throwing, she broke a foot after hitting the pool's edge. Janice Griffith, the eighteen years old actress asked Dan for $85,000 for her injuries but Dan rejected the request. This led to a legal battle between Janice and Hustler Magazine and Bilzerian. According to Bilzerian attorney, the contract with Griffith was between Hustler Magazine and Griffith herself and not Bilzerian and as such, Bilzerian cannot be responsible for any accident arising from the photo shoot. Dan was let off the hook because he was just hired to do a job with Janice Griffith and the accident was just what it was, an accident.
In 2014, Bilzerian was also arrested at the Los Angeles International Airport for an unrelated bomb production charges. The arrest was said to be on a rebel warrant all the way from Nevada. He was charged with violation of the law that prohibits the possession of explosives or any other combustible devices. The charges were later dropped and he was released by the Los Angeles Police Department.
In 2015, Dan Bilzerian hit the headline again with his statement about running for the United States presidential seat for the 2016 election. Many criticized him, including his fans. In December 2015, he dropped his ambition to become the US president and got back to poker circuit and being a stuntman.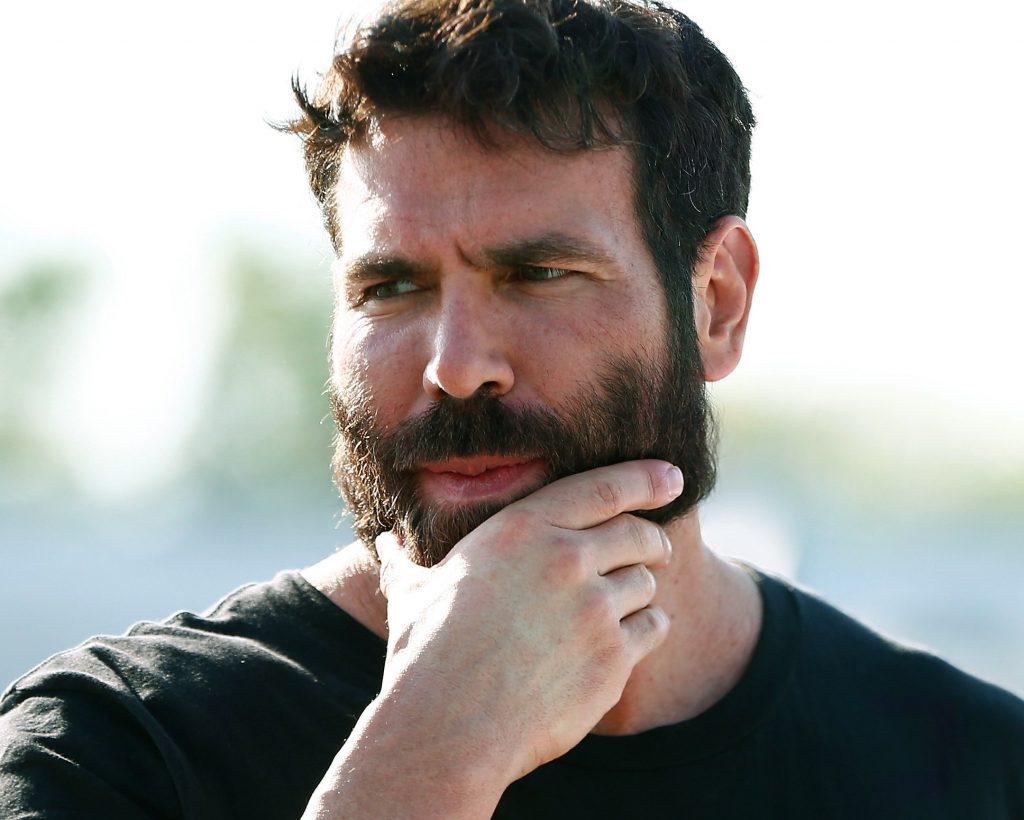 Dan Bilzerian and the Las Vegas Shooting
Dan Bilzerian came under serious verbal attacks again after he revealed that he was at the site of the shooting at Las Vegas where he waited to film himself at the scene. Some clips from his coverage revealed him running to safety from the scene while he described the shooting incidence. Another video showed him returning home and saying he was going home to get his gun and get back to the shooting scene. He also made another two videos where he was seen lamenting that the shooting was over and he could not do anything about the situation. He posted these videos on his Instagram handle with different captions.
He was verbally trashed over these videos. He was criticized for filming and fleeing the shooting venue and many branded his act as disgusting. Many were of the opinion that what he did was really repulsive. Some others commended him for his act of bravery in returning to the shooting scene. Some videos later showed up in the media revealing Dan running to the police and asking for a gun, which he was refused.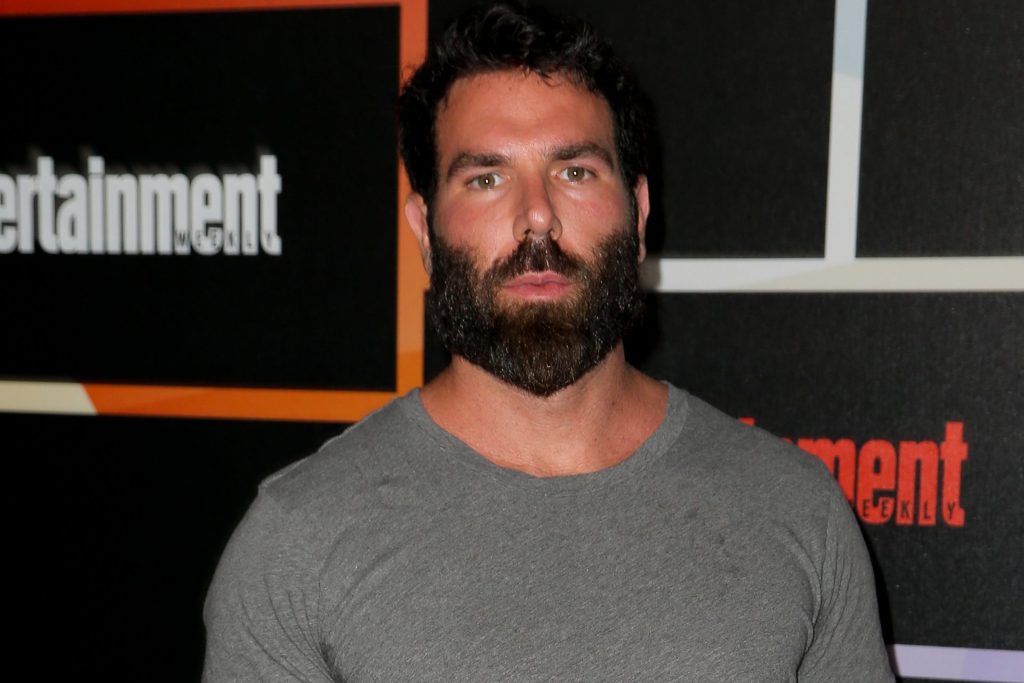 Dan Bilzerian Net Worth
Since he stepped into the poker scene, Dan Bilzerian net worth has increased to about $150 million. Sometimes in 2014, he revealed that his net worth was around $100 and within the next two years, he has grown it with an additional $50 million. Dan revealed that he has about twenty employees under his payroll, consisting of three assistants and three chefs. It is not very clear whether Dan Bilzerian net worth is all from his poker games or from his trust fund. Either way, the fact is that Dan is a young millionaire.
Personal Life of Dan Bilzerian
Dan Bilzerian is a popular name and face on social media, especially on Instagram. He has a large fan base of over 16 million on Instagram and many more on other social media platforms. He regularly posted his various gigs at nightclubs, his fun times in yachts and sports car. He is definitely living big and who can blame him for it? Dan Bilzerian net worth is huge enough to enable him maintains his lifestyle. Dan has been asked countless number of times to reveal the source of his wealth because his critics don't believe that his entire earnings are from his poker winnings. However, Dan has refused to make any comment on this. Many have speculated that his wealth is mainly from the trust fund left to him by his father and not poker winnings. It seems his critics will have to speculate for a very long time because Dan is apparently not ready to confirm or rebut the claim.
Dan has consistently lived the fast paced life and has been involved in numerous dangerous and exhilarating adventures. Many of his critics believe that Dan Bilzerian doesn't have and moral, financial or legal constraint, as his lifestyle has always been on a roller coaster. Dan technically lives for fastest sport car, complex weaponry, and numerous free females. It has been reported that naked women in bow ties give Dan his hair cut whenever he needs a cut. He also has a 22mm anti-tank gun and a customized Gulfstream IV jet.
He is popular for his dress sense of pseudo military cargo paints, T-shirt, and boots. He regularly posts nude pictures as well as pictures and videos of his escapades consisting of women, race cars, booze, and women. He has experienced heart attack three times and his recent attack was said to have been caused by pulmonary embolism, which is a result of his adrenalin-pumping lifestyle. One unbelievable pastime of Dan Bilzerian is the collection of guns. It has been revealed that the young man of 38 years old has tons of loaded guns in different rooms in his home. When visiting Dan (well, if you are opportune), you will first be stopped by the security in his home and they will educate you about the weapons and expressly warn you about not touching them for any reason.
Conclusion
There you have the comprehensive information about Dan Bilzerian. Summarily, Dan is a poker pro who has created a name and wealth for himself in the game. He regularly plays high stakes private games with extremely rich players and he had won big at some of the games. These games have contributed immensely to Dan Bilzerian net worth in recent times. Bilzerian lived in a gated estate in Hollywood Hills with other famous people like Sam Nazarian, the billionaire son, and Leonardo Dicaprio. He later moved to Bel Air, also in Los Angeles.