There is no way you will talk about popular poker pro that you will not mention Doug Polk. He is known for his skills and confidence at the poker tables. Polk is not the richest poker pro in the industry but he has made a name for himself and he has made some significant winnings in his career as a professional poker player. He has done well for himself and Doug Polk net worth is an evidence of his exploits at the poker table. If you are a fan of Doug Polk, this is the perfect place to learn all about him. In this article, we will take a look at his early life, growing up, early poker career, professional poker career, and Doug Polk net worth. We assure you that it will be quite illuminating. So, let's get right into it!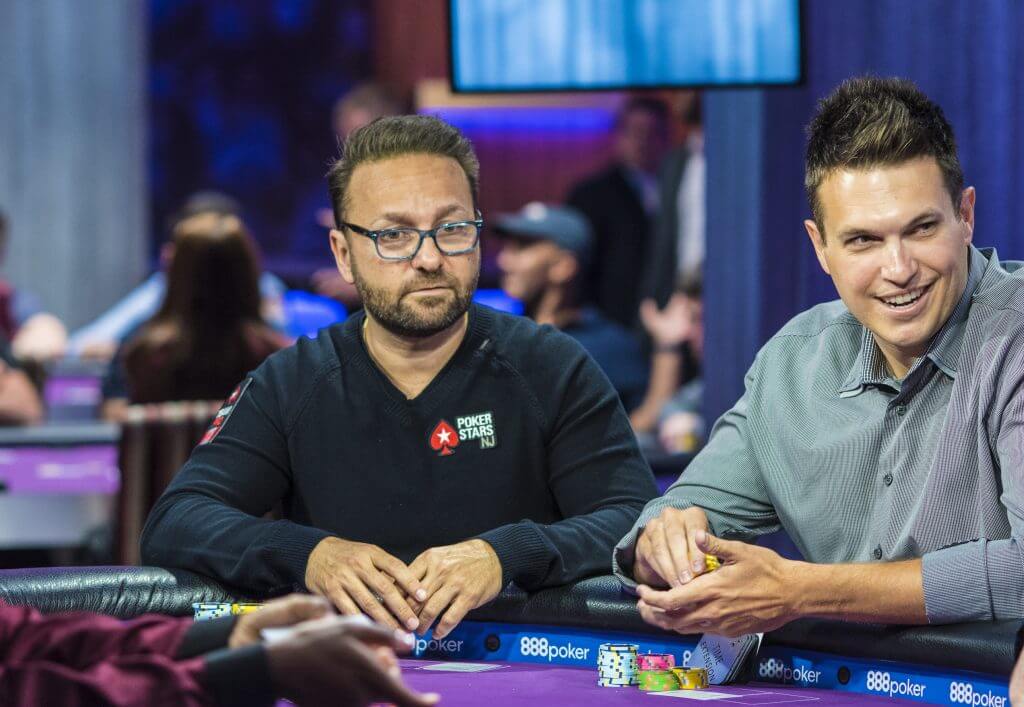 Doug Polk Early Life
Doug Polk was born on 16 December, 1988 in Pasadena, California. He is an American poker pro popularly known by his online moniker, WCGRider. He specializes in the game of Heads-up No-Limit Hold'em and has won various monies from this area. In fact, a high percentage of Doug Polk net worth is made up of his earnings from Heads-up No-Limit Hold'em games. In addition to poker games, Doug has also taken interest in crypto-currency and he is not doing badly at all in this area of investment. As a matter of fact, news has it that he is the co-owner of ConinCentral, a crypto-currency platform. Polk also has a YouTube channel dedicated to crypto-currency discussions and all.
Doug Polk is a special child with keen interest in strategy. From the age of five, he has developed interest in the special strategy involved in games. He started learning all about chess from his father at an early age and he took great interest in the game. His family later relocated from Pasadena to Raleigh, North Carolina and Polk enrolled at Wakefield High School where he graduated in 2007. At the age of fifteen, he began to engage in Warcraft 3 electronic sports and this became his favorite pastime. He competed at different World Cyber Games events, playing under the moniker, T-Rider. When he started college, he moved from Warcraft 3 games to poker, where he began to play for real money.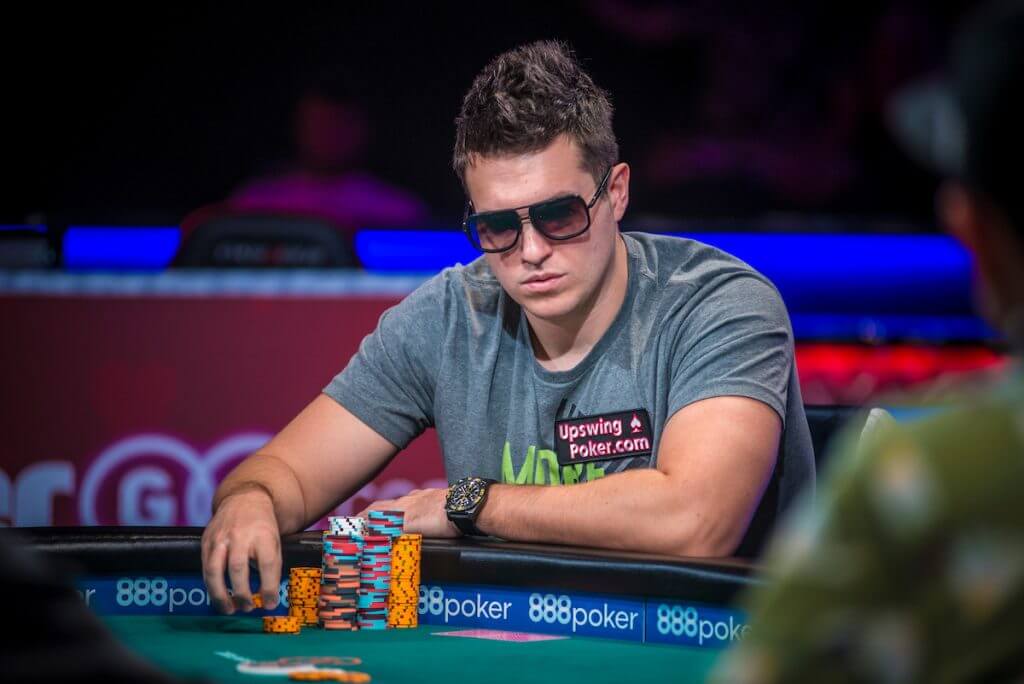 Poker Career of Doug Polk
After college, Doug Polk enrolled at the University of North Carolina, Wilmington while still playing poker at his spare time. However, he later dropped out of school before graduating. He began to engage in different things to raise money but it seems things were not going the way he had planned. He began focusing more of his attention on poker games and with his background and experience in chess and Wargraft games, Polk was able to understand the strategy and tricks involved in the game of poker within a short period of time. Doug later made up his mind to start playing poker full time and began to play for real money.
He began his professional poker career at PokerStars, playing at $0.01 and $0.02 stakes. He began to move from the small stakes to high stakes and to win real money. All the earnings from this stage were plough back into the game and this significantly helped to build Doug Polk net worth to what it is today. Over the years, Polk has remarkably developed his skills and abilities and has moved from playing at $20 stakes to $10,000 stakes. His ingenuity and confidence at poker tables has earned him a place in the midst of some of the top poker pros in the world of poker.
As a professional poker player, Doug is known as a breakeven rake professional because of his tendency to play safe and not lose out at any game. For Polk, bankroll management is an integral part of pursuing a career in poker.
Doug Polk is a self-assured young man, an attribute that many of his colleagues mistake for pride. If there is anything Doug is not guilty of, it is the ability to beat his own drums. He is known for engaging in self-praise and believe it or not, this has a lot to do with his level of confidence and self esteemed. As a player, Doug doesn't dally with the low stake players. He has taken it a step higher as he now plays higher stakes, which has increased Doug Polk net worth remarkably.
Polk has gone through various phases in his life. He has been broke and has been able to pick himself up again. In 2011 for instance, he was at the verge of going totally broke before he rebounded and came back stronger. He has been able to create a niche for himself at online poker platforms. In fact, he is known as one of the top players at online cash games of Heads-up No-Limit Hold'em. In 2013, he engaged with another poker pro, Ben Sause123 Sulsky at a poker game of 15,000 hands. Doug won at the game and took home the prize of $740,000. He also made an extra $100,000 bonus win at the end of the game. With his earnings up till this stage, Doug Polk net worth had began to accumulate into a tidy sum. One thing that is important to point out is that Doug engages more in online games than live tournaments and majority of his winnings and earnings are from the online games he participated in.
Now if you are looking for a loud player, Doug Polk is the player that comes to mind. He is not one to keep quite either at game or Off-game. He is always ready to speak his mind, irrespective of whether he is correct or not. He talks about practically everything and everyone. It also doesn't matter who you are, if Doug has something to say about you, he won't spare you the words; he'll say it the way he feels. For example, during Daniel Negreanu poker challenge, he criticized Negreanu for underestimating his opponents by saying he will win the game of $25/$50 stakes within a period of two weeks of adequate preparation. Really, many other poker pros would think twice before throwing shades at a player of Negreanu status, but definitely not Doug Polk.
Sometimes in 2015, Doug launched a poker training site, Upswing Poker, which he started with Ryan Fee, another poker pro and long time friend. In 2016, he also launched his YouTube channel, which he named Doug Polk Poker. He posts numerous contents about poker games and strategies on his channel regularly and over the years, many people have subscribed to his channel and it is indeed doing well. Doug is known as one of the top poker stars at the online platform.
Still in 2015, he was elected to participate in the Heads-up No-Limit Hold'em with the famous A.I Poker Bot Claudico. The game attracted numerous poker pros from across the world. Players such as Bjorn Li, Jason Les, and Dong Kim also participated in the game. Each player that engaged in the game came on to play 20,000 poker hands against the robotic digital Bot Claudico, making 80,000 hands in total. The game came to an end with the human players, consisting of Doug Polk, Bjorn Li, Dong Kim, and Jason Les, winning the game. They won the game with a total of 732,713 chips. Doug was able to beat Bot Claudico at 210,000 hands in total. The players got $100,000 prize for their victory. By September 2017, Doug Polk net worth was placed at about $9,400,000 in live tournaments.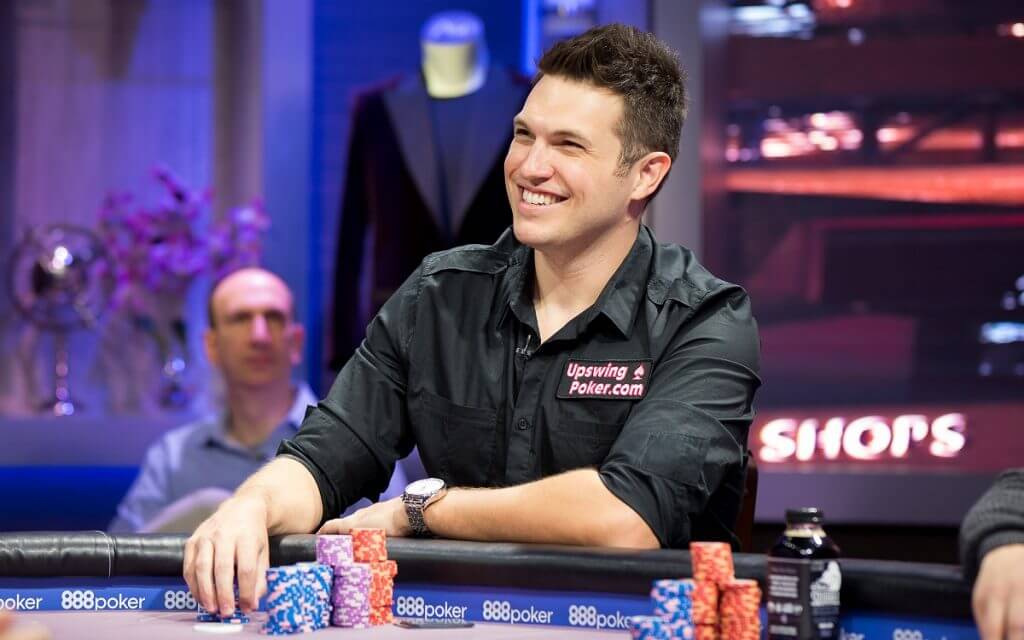 Doug Polk at World Series of Poker Events
The fact that Doug was famous at online platform does not mean he doesn't participate in live tournaments. In fact, he had taken part in a series of World Series of Poker tournaments and had made some cash from the event. All these winnings also contributed to Doug Polk net worth. In 2014, he participated at the World Series of Poker where he made his first live tournament winning. He took part in the $1,000 Turbo No-Limit Hold'em event and won $153,358 at the end of the game. He also participated in the World Series of Poker of 2016 and played at the $1,000 Tag Team No-Limit Hold'em. He played against Ryan Fee and made a winning of $153,368. He made the biggest winning ever at the 2017 World Series of Poker when he participated at the $111,111 High Roller One Drop No-Limit Hold'em tournament event. At the end of the game, he made a winning of $3,686,865. This winning considerably added to Doug Polk net worth by the end of 2017.
Doug Polk Personal Life
It would seem that Doug Polk actually maintain a low profile as far as his personal relationship is concern. He doesn't share stuffs about his personal life on social media, which makes it almost impossible to know what is going on with his personal life. However, everyone knows he has a beautiful girlfriend that he dotes on. Doug Polk and his girlfriend seem to be pretty serious about their relationship so we shouldn't be surprised if we hear the wedding bell rings in the very near future.
Doug Polk Winnings from Online Poker
Doug Polk has made millions of dollars from online tournaments. Sometimes ago, he uploaded a chart of his different heads-up high stakes poker games on his Instagram page, which shows that he had engaged in over 300,000 hands of the game. Doug is very aggressive at poker tables and many players often try to avoid getting into games with him. From online poker games, Doug Polk net worth has accrued to about $3.5 million, based on the graph chart he provided.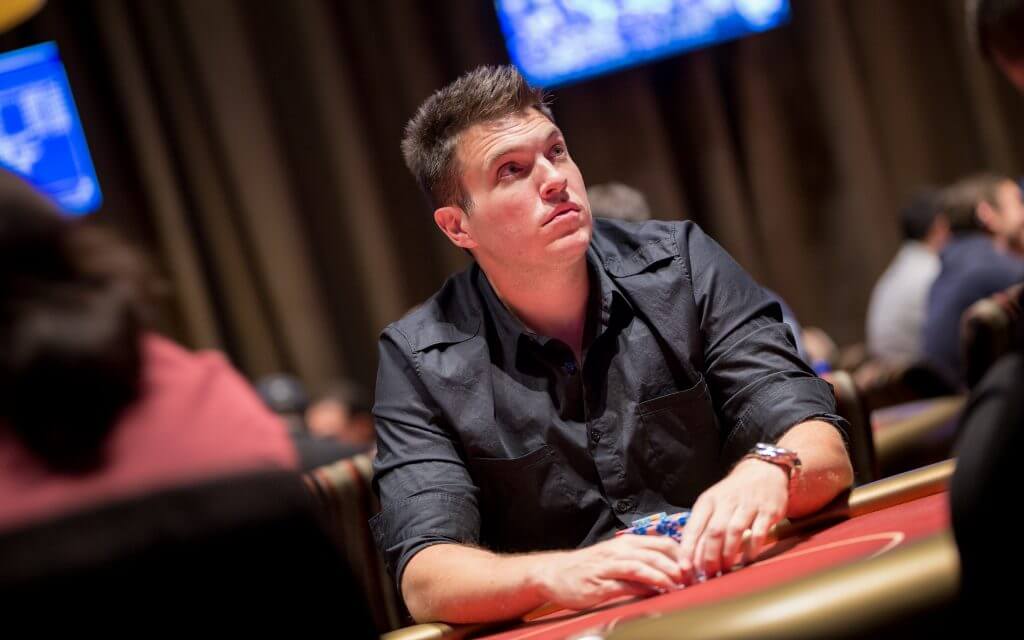 Doug Polk Winnings from Live Poker
Although Polk is famous for his online games, he has also made a huge impact in live tournaments also. He had been a proud recipient of the prestigious World Series of Poker bracelet and won his largest cash from the buy-in tournament event of the World Series of Poker 2017 $111,111 One Drop event. He made a total of $3.7 million and a dazzling bracelet to brag about. Doug Polk has won a total of three bracelets at World Series of Poker. His winnings include five tables and 11 money finishes at WSOP events. All these earnings have contributed significantly to Doug Polk net worth over time.
Factors Responsible for Doug Polk Success
Doug has been able to create a niche for himself in high stakes and has continued to make impact at online poker platform. Irrespective of whether it is cash game or tournament, Doug always knows how to find his ways around the game and come out with amazing result. Over the years, he has played at some of the highest stakes in heads-up at online platform and has made winnings that supersede many of the famous poker players in the industry. He might not be the toughest at live tables but when it comes to online poker, Doug has become a formidable opponent at poker table. He is so good at the game that he sometimes find it hard to get poker opponents to sit with him at online poker table. One of the major reasons for this is his aggressive nature when it comes to poker games. He can be highly capricious and he is always assured of profitable outcomes at many of his games. He is an excellent player at cash games and also very good at various poker tournament. In the course of his career, he has pushed the bars severally and has become a better professional player for it. Doug Polk net worth is also a proof of his excellent performances at poker table. He has broken records severally for the highest cash game in multiple streaming. In 2016 for instance, he was the winner of one SCOOP event where he made a winning of $115,000 at the day event.
He also took part in another $10,000 WCOOP tournament event close to the end of the year and he finished in the second place. He made a winning of $455,000 and broke the record. Also in 2017, he participated in another tournament and won $271,000. Each of these events was streamed live and the most interesting part was that Doug's cards were exposed all through to the views of the audience. Really, poker players know that revealing your cards at games is like revealing all your secrets and strategy to the full glare of your opponents and audience. During games, Polk often stream while revealing his cards, which makes it possible for his opponents to understand his game style and strategy while watching his game. However, this has never impacted negatively on Polk's game. In fact, he had always come out the winner in most of such online tournaments.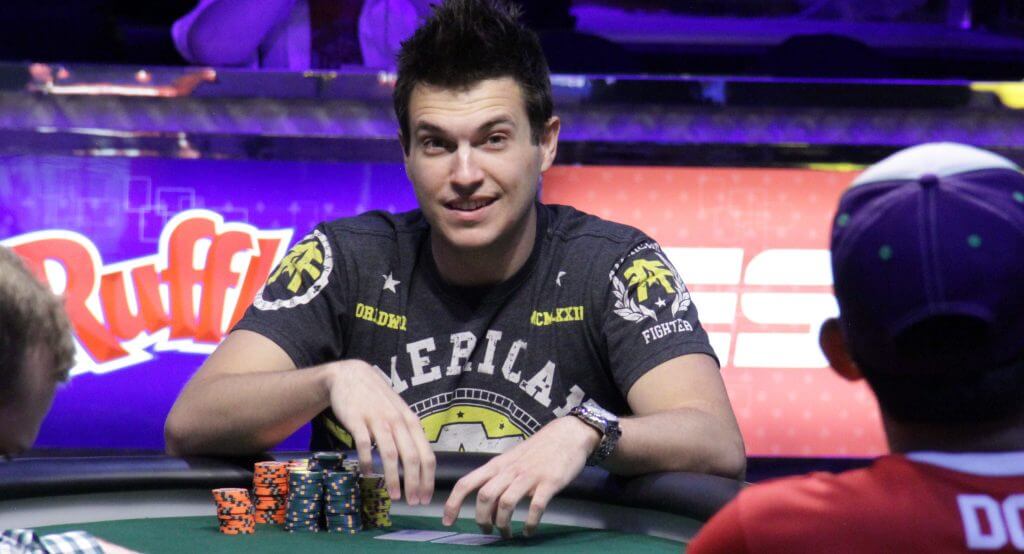 Doug Polk Net Worth
Having participated at many online poker and live tournaments, Doug Polk net worth has become a remarkable fortune. At the age of 29, Doug has some millions as well as some prestigious bracelets with his name written all over. He is one of the famous poker pros and he has been named as one of the richest poker players in the world. He has focused on building his bankroll and ultimately his net worth.
As at 2018, Doug Polk net worth was placed at about $10 million USD. This net worth was just from his poker career alone. He is also involved in crypto-currency and has grown some significant wealth from this business area also. In the year 2018, Doug earned $940,000 in poker and it is believed that his earnings will continue to grow as long as he keeps doing his best in the world of poker.
There was once a report that hinted that Doug was broke at some point. Many believed this report but this seems almost unreasonable. No doubt, Poker players get broke regularly because many could not manage their bankroll properly. In fact, the world of poker is as volatile as they come. A player might win millions today and lose it even before the money settles in their account. Many poker players have fallen into this unfortunate stance but for Doug Polk, it might be hard to believe.
Doug is one of the poker players that are mindful of their bankroll and don't bite more than they can chew. Moreover, with his involvement in other business areas, it is almost difficult to believe that he is broke or on the verge of financial crisis. Additionally, with Doug Polk net worth, it might be better to regard the rumor for what it really is.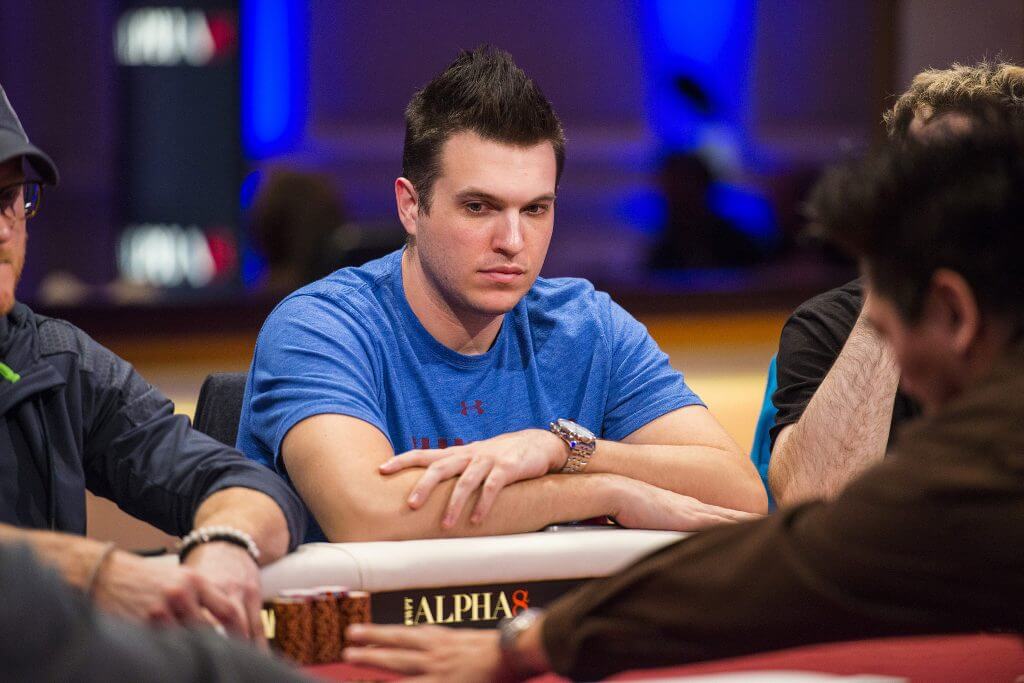 Polk $100 to $10,000 Challenge
In 2016, Doug began a poker challenge through his Upswing Poker website. The aim of the challenge was to turn his $100 USD to $10,000 USD. This challenge ran for two years and took 58 sessions before its completion. Other professional poker players that participated in the challenge are Doyle Brunson, Fedor Holz, Vanessa Selbst, and James Obst, among others.
Doug launched the challenge in 2016 with the aim to drive traffic to the Twitch stream, which he started. When he began the challenge, he made a deposit of $100 to WSOP.com and started playing at $1 Heads Up Sit-n-Go. On the first day, he finished the game with $17 on the negative. With time, he began to hint on reducing his games to the least possible. However, since he was already in the middle of a challenge, there was no way he could walk away from the game. At the end of the challenge after two years, he dropped the information that he might be retiring from poker any time soon.
He told his fans that they would see less of him at games, both online and live tournament games. One thing that is certain however is that the Upswing Poker website will still continue to be in full swing even if he eventually retire from poker tables. According to Doug, everything he had learnt from poker and his experience so far would be transferred into the website to help upcoming players gain insight into the game.
Well, many of his critics and even fans have taken his announcement with a pinch of salt because many professional poker players have made the same announcement and within a couple of years, they are back to the tables. A case worth mentioning is the Chris Ferguson announcement some years back. In 2006, Chris Ferguson launched an eighteen months poker challenge with the intention to turn his $0 to $10,000 at Full Tilt Poker buzz. At the end of the challenge, he also made the announcement but it seems Ferguson has made a couple of appearance since the challenge.
According to many poker analysts, poker can be addictive and if you have tasted the returns on investment in the game, it might be quite hard to suddenly quit and live the scene. This explains why many poker pros who have announced their retirement seemed not to be able to stay away from the game as they keep coming back to their games. Well, for Doug Polk, everyone is keeping their fingers cross.
Conclusion
Doug Polk is a professional poker player with a strong attitude. He is an aggressive player and he is sometimes viewed as a proud person. Meanwhile, he is simply assertive and very much in love with himself. He started out in the gaming world from an early age, playing chess with his father before moving to Warcraft. He later moved to poker full and has made his impact in the poker community over the years. Doug Polk net worth is estimated to be around $10 million USD from both online games and live tournaments. He has won a total of three bracelets since he stepped into the world of poker and has earned millions from the game.