Jason Mercier: His Poker Career, Net Worth, Personal Life and More
Jason Mercier is no doubt one of the most successful professional poker players alive. A look-alike of Ryan Gosling, Mercier is a likable and gifted poker player who has made an amazing impact in the world of poker. He is famous for his over $18 million USD earnings in tournament winnings, and a total of five World Series of Poker bracelets. He is a poker pro worth knowing and therefore we have dedicated this blog article to him. In this article, we will look at his early life, educational background, poker career, Jason Mercier net worth, and his personal life. We assure you that this piece will open you up to some interesting things you don't even know about this exceptional poker player.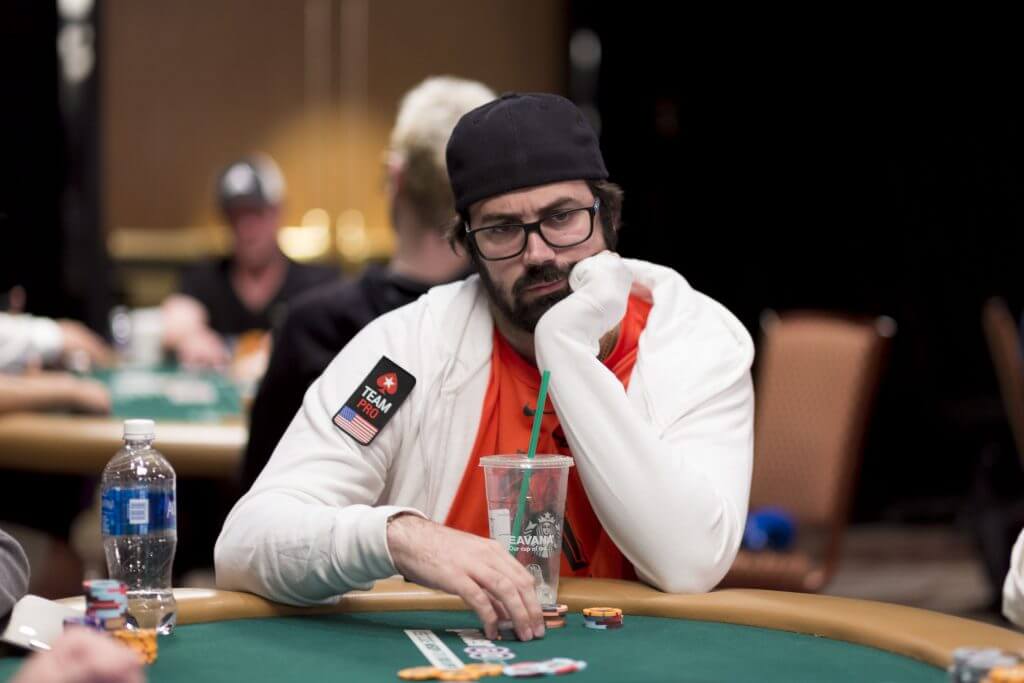 Early Life of Jason Mercier
Mercier was born on November 12, 1986, in Port Charlotte Florida. He is from Davie, Florida, close to Ft. Lauderdale. Born to the family of Rick Mercier, the chief operating officer of a known golf cart company, Jason is the youngest of four siblings. His father, Rick, played a crucial role in Jason's life and he is responsible for shaping the work ethics that Jason Mercier is known for. One of the numerous examples of Jason's tenacity and dedication to his work was in 2007 when he played a stunning two million poker hands at $1/2 No Limit Full Ring while pursuing a Super Nova Elite position at the infamous PokerStars.com. In November of that same year, Jason made it to his desired status.
Known for his love for anything sport, Mercier was very active at his high school varsity basketball team during his time as a freshman. Today, he could laugh about the game loses he had with his team, especially at the time when his team, Sheridan Hills Christian, went two and twenty-five that year but back then, it was a terrible loss for him. Thanks to his determination to succeed as well as the critical work ethics he inherited from his dad, Jason is one of the most successful poker players in the history of the game. He has never missed a chance to attribute his strong desire to attain the best level possible at whatever he finds himself doing, to his father.
Jason attended the Florida Atlantic University, Boca Raton, Florida briefly with the intention of becoming a mathematics teacher. Obviously, math was one of his best subjects in school but with his desire to explore, Mercier didn't finish his degree due to his sudden interest in the game of poker starting from 2003. When he began to develop interest in poker and started playing the game, Jason's academics began to suffer. His grades began to slip and his interest in poker grew while his commitment to academic success dwindled. After a year at the Florida Atlantic University, he left the school and headed into the world of poker where he opened an online poker account and started playing at tables.
Having made a promise to his parent, Jason later completed his education at the Broward Community College and got a job at a grocery store. Even though he went back to school and started working at a store, Mercier didn't give up on his passion for poker. He kept going for his game at the online poker platform but this time around, on a limited schedule. While at the online poker platform, Jason did quite well at the game and his winnings at this early stage of poker contributed to the growth of Jason Mercier net worth around this time.
According to Jason, there are three important sayings that are posted on his computer that kept him motivated, focused, and inspired. These sayings are 'stay positive. Don't cheat. Be confident. These sayings drove him to success and greatly influenced Jason Mercier net worth to a large extent. After college, he took up jobs as a substitute teacher but after a while, he discovered that teaching was not really his thing and from there on, he made up his mind to fully build a career in the world of poker.
It was not long after this decision that he took up gambling as his full-time career. By the second session of his main live tournament, Jason outlasted a total of 700 other participants at the tournament event and went ahead to win the European Poker Tour (EPT) San Remo Tournament. At the end of the event, Jason Mercier net worth rose with a winning of $1.3 million. He was just twenty-one years old at that time.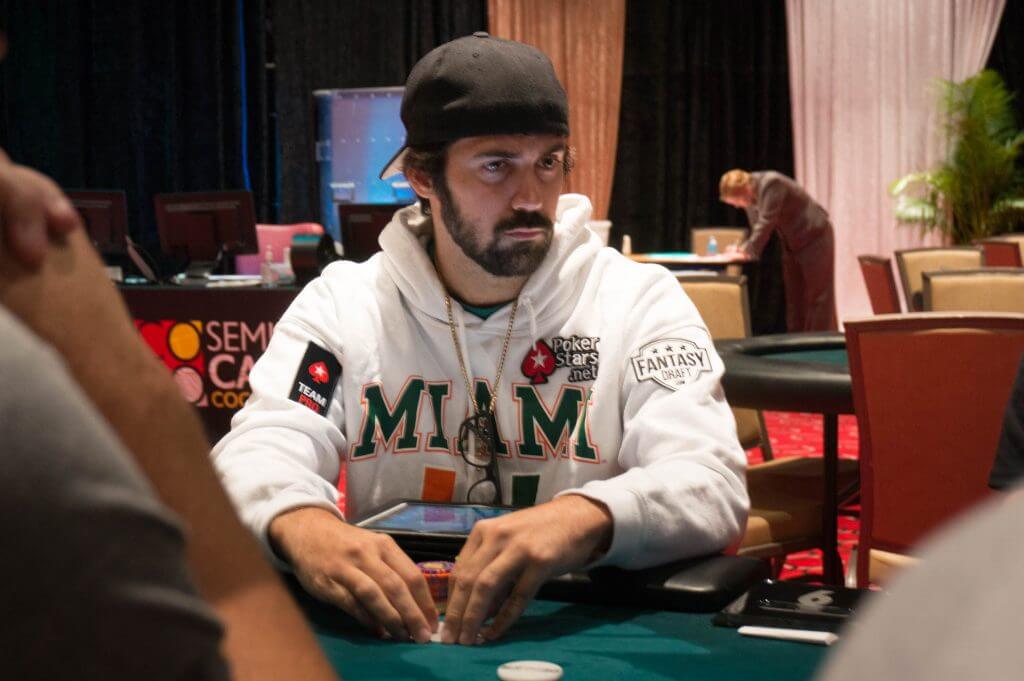 Jason Mercier Move into Full-Time Professional Poker Career
At the end of the tournament, Jason went all out to paint the town red with some of his new acquaintances. One notable event that occurred during this outing was the point when his group got involved in a fight that spilled over into the street. According to Jason Mercier, while granting an interview to Bluff Magazine, he said that he was stabbed during the fight and was hospitalized as a result.
Fortunately, this stabbing was not able to keep Jason away from the poker scene for a long time because about five months later, he made an appearance at his European Poker Tour tournament and final tabled in that year. He placed first in the European Poker Championship High Roller event, which earned him a good $944,847 USD at the end of the event.
In the year 2008, Jason made a total winning of more than $2.7 million USD, which was quite more impressive, especially when one considers the fact that prior to the year, his database on HendonMob was showing a lifetime winning of zero.
Jason Mercier First Bracelet
Mercier won his first World Series of Poker bracelet in June 2009. He participated in the $1,500 Pot Limit Omaha tournament and finished in the first place, winning $237,000. These winnings all contributed to Jason Mercier net worth and made him what he is today. Three months after this event, he went ahead to play at the World Series of Poker Europe Main Event and finished in the fourth place, winning $440,000.
Mercier was named the Player of the Year by Bluff magazine in the year 2009. After this game, he kept playing and winning various prizes at the event ranging from five to six figures earnings, which include a $475,000. Some years later, Jason made the trip again to participate in a World Series of Poker event and returned with his second bracelet.
In 2011, June precisely, Jason participated in another World Series of Poker event and played at the Pot Limit Omaha event which was a $5,000 buy-in tournament. He made it to the first place and made a winning of $619,000 USD. In that same year, he went against Doyle Brunson in a $100k buy-in Higher Roller event and won, leaving the event with a winning of $709,000.
In all of his various successes at live tournaments, Jason was yet to win at a World Poker Tour event. In spite of this, his various winnings from his online games and World Series of Poker events have significantly increased Jason Mercier net worth. Of course, just like any other professional poker player, he had faced some downswings and challenges but in all, he still remains one of the top poker professionals that the world can boast of. After his early poker success in Australia in 2012, where he won about $500,000, Jason went ahead to lose every cent of this winning and an additional $1.6 million USD within the next four months. This made a total of $2.1 million loss in the same year. According to him, this 2012 loss would be his first and only losing year in the world of poker.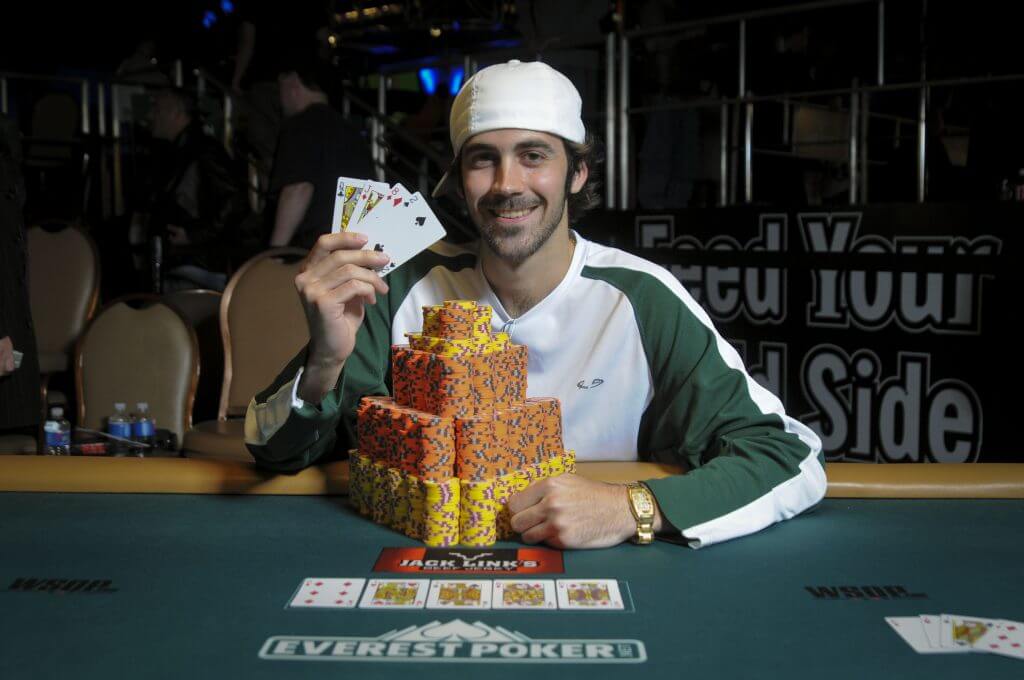 Jason Mercier Rebound in 2013
In the year 2013, Jason had a nice comeback when he participated in the 98,000 Euros buy-in European Poker Tour Grand Final Roller event that took place in Monte Carlo. He won at this event and made a whopping $1,462 million USD. About seven days before this event, he made a winning of $179,000 when he finished in the 7th place during the European Poker Tour Grand Final Main Event. Well, with Jason, the seven-figure tournament winning really didn't make an impact on his remarkable poker resume.
In 2014, Jason Mercier experienced an amazing summer, which included two mind-blowing 2nd place finishes and making it to two World Series of Poker final tables.
The highlights of Jason Mercier Poker Wins
The highlight of Mercier largest tournament win since he stepped into the world of poker took place in the June of 2014. He participated in the $100K High Roller with Re-buy that took place at Bellagio. He finished in the second place and made a winning of $1.6 million USD. In less than two months, he followed up this winning with another second-place finish at the European Poker Tour High Roller 8 Max at Barcelona Spain. He won a total of $630,734 at this event.
Jason Mercier ultimately ended the year 2014 in stunning St. Kitts. Well, don't think he was sunning at the beach. He was right in the middle of the World Poker Tour Alpha 8 $97K buy-in Super High Roller where he beat out the total of fifteen players that participated in the event to emerge at the first place with a winning of $727,500 USD.
The year 2014 ended on a very good note for Jason. The year saw him finishing with five different six figures winnings, which would have been six if not that he finished in the 3rd place at the World Series of Poker $10K No Limit 2-7 Draw event. At this event, he won $99,313. No doubt, the year 2014 was the best year for him and his earnings in this year alone have a huge impact in Jason Mercier net worth. According to the statistics from HendonMob, Jason ended the year 2014 with a net worth of $3.672 million USD in live tournament winnings alone.
The early part of the year 2015 didn't see Jason winning any huge six figures prizes in tournament poker season but he experienced his best World Series of Poker in his career. In this year alone, Mercier cashed four times and won one bracelet. In addition to this, he made it to three final tables, which matched the three final tables he made at the Las Vegas World Series of Poker in the year 2011. It is of import to mention that he also final tabled in one of the World Series of Poker Europe tournaments in that same year.
In total, Jason won $1.35 million in World Series of Poker tournaments. The highlight of this year for him was the winning of his third bracelet at the $5K No Limit Six-Handed event, where he made a winning of $633,357. Eleven days later, he narrowly missed the acquisition of his fourth bracelet when he finished in the second place in the $10K Pot Limit Omaha Championship.
In the August of 2015, he participated in the 2015 Seminole Hard Rock Poker Opens $25,400 buy-in No Limit High Roller Tournament. He won the game after beating 82 other poker players at the table. He took home the cash prize of $571,000 at the end of the event.
2016 saw Mercier starting very strong with a big six figures cash prize within twenty-four days into the brand-new year. He participated at the $100K buy-in $100K Challenge during the Aussie Millions at Melbourne Australia. This event, which took place on the 24th of January, saw Jason finishing in the third place and winning a prize of $421,932 USD.
In the later part of the same year, June 11, 2016, Jason earned his fourth World Series of Poker bracelet when he won at the $10K 2-7 Draw Lowball Championship. He made a winning of $273,000 USD for the first place prize. In addition to this, he took home his bracelet as well as the common side bracelet bets that high stakes poker pros usually make with one another. Jason sure participated in this bet and by winning the bracelet; he would have earned some large unannounced winnings at the end of the game.
Interestingly, during the next World Series of Poker tournament, Jason almost came close to getting back-to-back bracelet wins but he missed it narrowly. He outlasted but one of the groups of 100 ardent poker players that participated in the $10K Seven Card Razz Championship. This live tournament experienced a huge followership and was famous for its entertaining off-the-felt drama, which involved a huge side bet that was made between Mercier and the controversial Vanessa Selbst.
Prior to this period, Vanessa Selbst already placed a bet with Jason 180 to 1 that he (Jason) would not win three World Series of Poker bracelets in 2016. Jason placed a bet of $10,000 to prospectively win $1.8 million USD. With a bracelet already won and another final table participation right on the way, his large odds began to seem better. Vanessa's annoying response was to take to twitter to rant about being totally drunk when the bet was placed and whined that Jason would not settle the bet for a lesser amount. For one, Selbst is not a famous player to begin with and then she comes across worst off in the poker community.
Jason Mercier was quite disappointed with the loss of the prospective $1.8 million USD side bet but he had to look on the bright side with his second place finish that earned him $168,936 USD. Now if the first and second place were not enough, Jason surprised the whole poker community by winning his second bracelet at the 2016 World Series of Poker on the 18th of June, 2016. He participated in the $10K buy-in H.O.R.S.E. Championship event and made a winning of $422,874. At this same event, he picked up his fifth World Series of Poker bracelet in his poker career. In the different run of Mercier at the World Series of Poker, he has been able to make it to four final tables and also finished in the second place and had two first-place finishes.
Jason is a popular face at the different High Roller events ranging from the $100K to $250K entry fee games. His participation in these various high roller events played a huge role in Jason Mercier net worth up till date.
In 2016, he was reported to have flown from Las Vegas to Australia, then to South Africa, and back to Las Vegas within a short space of nineteen days in pursuance of high roller tournaments. According to the reputable Global Poker Index (GPI), Jason holds the rank of the most weeks spent at number one on the Global Index Rankings. By November 2016, he had made earnings of $17.4 million USD in live tournament winnings. This placed him at the rank of 11th All-Time and 8th position among U.S. poker players. The 2016 earnings had remarkably contributed to Jason Mercier net worth.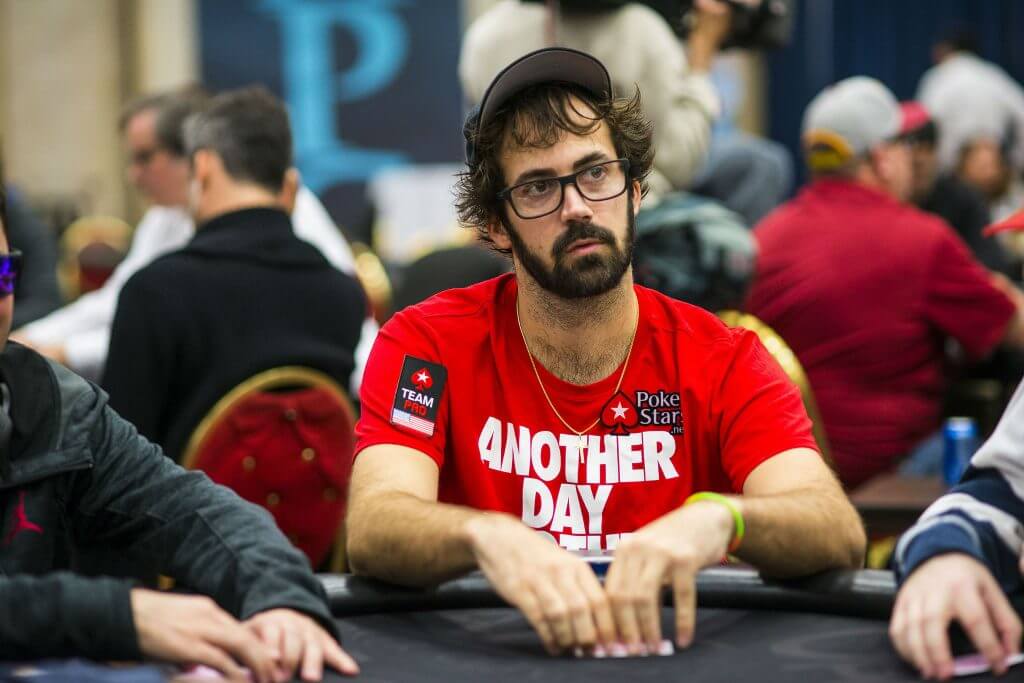 Summary of Jason Mercier Games and Winnings
World Series of Poker Bracelets
| Tournaments | Year | Prize |
| --- | --- | --- |
| $1,500 Pot Limit Omaha | 2009 | $237,415 |
| $5,000 Pot Limit Omaha Six Handed | 2011 | $619,575 |
| $5,000 No Limit Hold'em Six Handed | 2015 | $633,357 |
| $10,000 2-7 No Limit Draw Lowball Championship | 2016 | $273,335 |
| $10,000 H.O.R.S.E. Championship | 2016 | $422,874 |
In 2010, Jason Mercier won the NAPT Mohegan Sun $25K Bounty Shootout tournament and earned $475,000 at the end of the event. He won the final table by beating poker pros among which are Sam Stein, and Faraz Jaka, who finished in the runner-up and fifth place respectively. He repeated the winning at the 2011 edition of the NAPT Mohegan Sun Bounty Shootout Champion and he did not only win at the event, he also collected most of the bounties, which totaled $246,000.
World Championship of Online Poker
In September of 2010, Jason won his first WCOOP bracelet at Event 42, leading a field of a total 3,122 players.
World Championship of Online Poker Titles
| Tournaments | Year | Prize |
| --- | --- | --- |
| $1,050 No Limit Hold'em Event 42 | 2010 | $435,862.07 |
| $10,300 8-Game High Roller Event 64 | 2012 | $253,425.00 |
Also, in May of 2014, he also won his first SCOOP title event during the Event 34-M. In addition to this, he won three more titles in year 2015 and another one in 2016. In total, he had won five SCOOP titles.
Spring Championship of Online Poker Titles
| Tournaments | Year | Prize |
| --- | --- | --- |
| $215 8-Game Event 34-M | 2014 | $21,242.00 |
| $2,000 FL Badugi Event 5-H | 2015 | $39,200.00 |
| $2,100 No Limit 5 Card Draw Event 8-H | 2015 | $34,400.00 |
| $2,100 No Limit Hold'em 4 Max Event 20-H | 2015 | $178,457.73 |
| $215 Pot Limit Omaha Hi/Lo 6-Max Event 42-M | 2016 | $22.572.00 |
Jason Mercier is known for his success in No Limit Hold'em games as well as the Pot Limit Omaha. As a matter of fact, the Pot Limit Omaha is the favorite cash game of this exceptional poker player. While talking about his sharpness and energy at poker tables, Jason made mention that his exercise routine is responsible for his deftness and focus at tables. There was a time he took two months off from the poker table to recharge and refresh. On such occasions, Jason would be found boating or playing a game of basketball. In 2013, he bought a speedboat, which he uses during his relaxation seasons.
Mercier is not all about poker; he is also an entrepreneur. For instance, he bought over a Miami food delivery business and has been consistently growing this business over the years.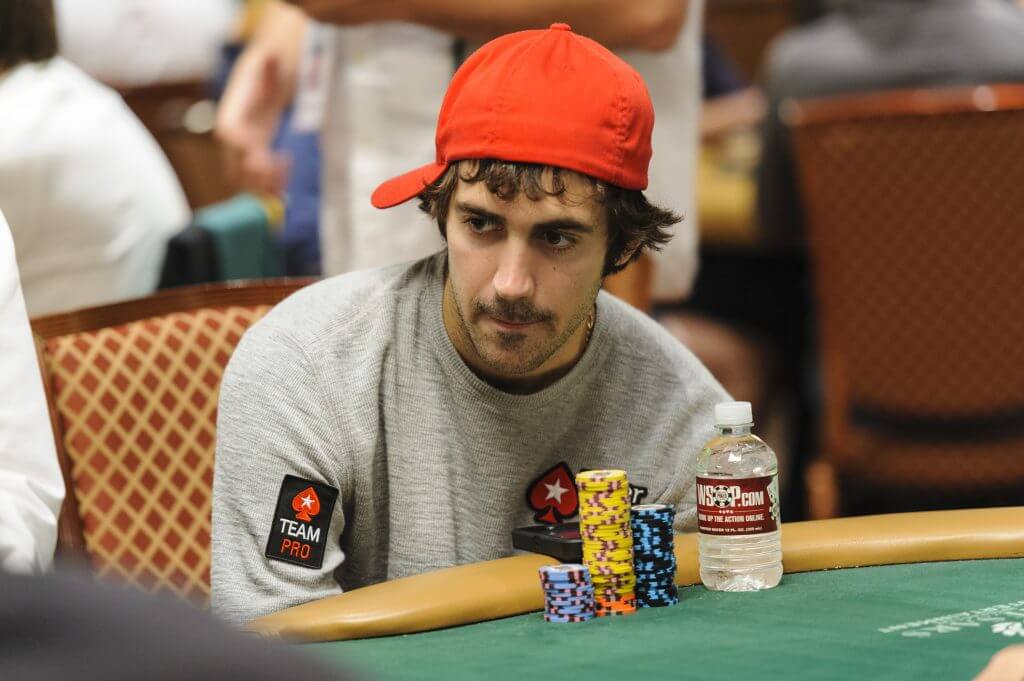 Jason Mercier Net Worth
According to thehendonmob.com, Jason Mercier net worth in total live earnings is placed at $18,856,362 USD. His best live cash ever is put at $1,622,181. Jason currently ranks 25th on the All-Time Money List and 11th on Popularity Ranking. He occupies the 1st position in Florida, USA All-Time Money List and 25th on the All-Time Money List Current Rank. Jason has admitted to have won a $660,000 USD pot at a cash game, among his other earnings.
It is thought that Jason Mercier net worth would have increased beyond what it is currently but given the fact that he is constantly traveling to tournaments and the associated costs involved in traveling and tournament entry fees would have impacted on his overall net worth. Jason has also mentioned at one point during an interview with All-In magazine that he has made an investment in real estate. His net worth in this area is definitely not known.
Jason Mercier Personal Life
Jason has been in a couple of relationships since he ventured into the world of poker and into the glaring stare of the media. In 2011, Mercier had a girlfriend, Erica Holland, a lady he met through one of his longtime friends. The couple got engaged not long after but ended the relationship within a space of one year. He later met another beau, Natasha Barbour and the two got engaged in 2016. Barbour is also a professional poker player and for real, the duo sure makes a nice couple. The couple's engagement generated a lot of buzz in the media due to the environment that the proposal came up.
Jason popped the marriage question to Natasha on the 8th of July 2016 during the World Series of Poker event at the Rio's Amazon room. The proposal was made at the final table of the World Series of Poker $5K No Limit Hold'em tournament. This was the table where Natasha Barbour ran for her first ever WSOP bracelet. Even though she finished in the 3rd place, she got a better deal right after she was eliminated as Mercier proposed to her with a ring and the paparazzi. Two months after the engagement, Natasha became pregnant. They later gave birth to a beautiful son and they have been living together since then.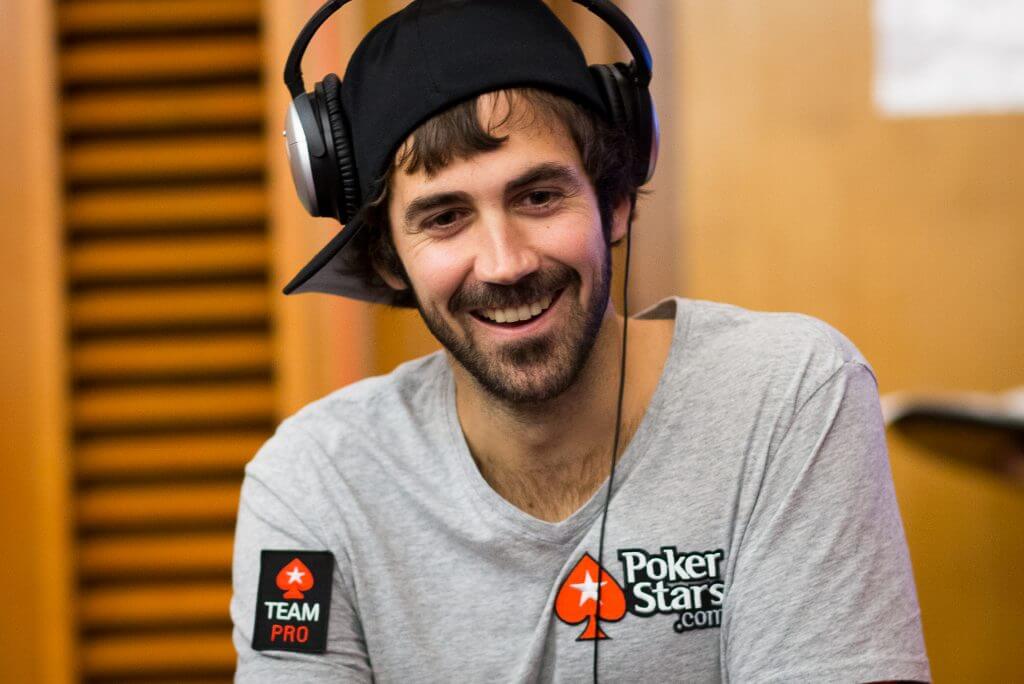 Jason Mercier Reason for leaving PokerStars after Eight Years of Partnership
After eight years of partnership, Mercier ended his relationship with PokerStars. According to him, he needs to spend more time with his family and his deal with PokerStars was not giving room for that. This news came at the wake of Vanessa Selbst announcement of her retirement from the world of poker to work as an advisor in financial strategy. Suffice to mention that she also ended her relationship with PokerStars. It is also important to mention that Jason Mercier and Vanessa Selbst were two of the most popular brand ambassadors of PokerStars.
Conclusion
Although Mercier had ended her partnership deal with PokerStars to focus more on his family, this doesn't mean he has retired from the world of poker. He is still very much active in the poker community and we hope to see better days ahead of him. No doubt, he is an exceptional and likable professional poker player and Jason Mercier net worth is a proof of his numerous exploits at the poker tables.