Phil Galfond: Background, Poker Career, Winnings & Losses, Net Worth and Personal Life
Who is Phil Galfond? If you are a poker fan, you definitely would have heard this name come up in poker news every now and then. Galfond is one of the top poker professionals who have earned their place in the world of poker elite across the world. He had once won a huge $1.6 million USD in a single day of playing at the poker table. You might want to think this is really not a big deal since there are many others who have earned so much at a single poker table. Well, you might be right about other people but you might want to take a step back to know where Phil Galfond was coming from. Winning a $1.6 million in a single day is not bad for a poker pro that started off with a mere $50 deposit at an online poker platform. You might also want to know that this $50 of his was earned while working as a camp counselor. Since starting out at in poker as a professional, Phil Galfond net worth has risen significantly and he has made a huge impact in the industry as well as made a name for himself.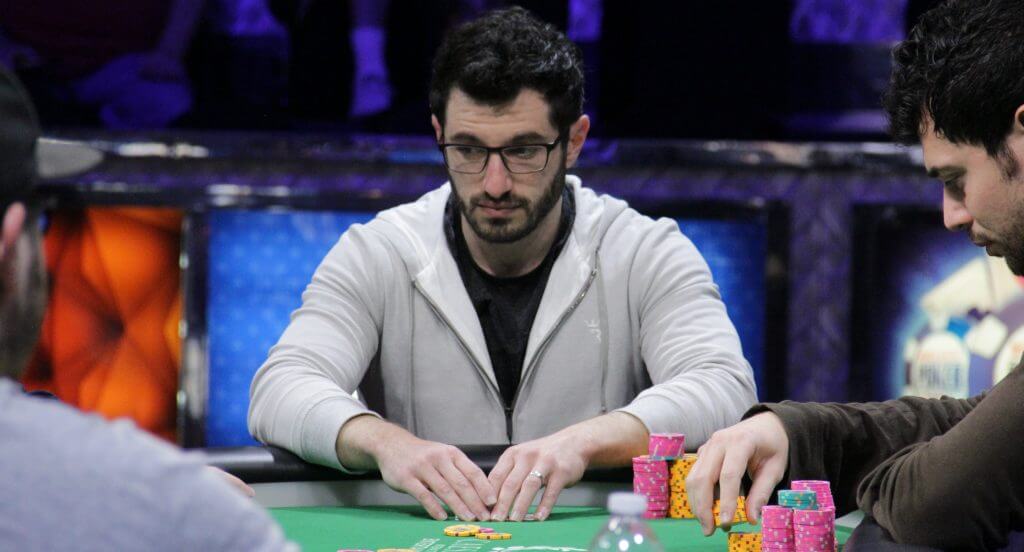 Phil Galfond Background
Phil occupies the list of top poker player winners of all time. He is an American professional poker player, born on the 16th of January 1985 in Rockville Maryland and he grew up on Gaithersburg, also in Maryland. Galfond had once described his childhood as a normal and happy childhood. According to him, he was a poor student while in school, even though he claimed to have tested well and passed with straight 'B's' in spite of his low level of motivation in school. He is the eldest of three siblings. His brother is three years younger than he is and his sister is eight years younger. While growing up, Galfond was very fond of playing football and video games, and these were part of his happy childhood. While granting an interview, he revealed that he played quite a lot of 'Diablo'. At some point, he also went into tennis and soccer before he became obsessed with football. He also played running back while in school.
He has been the recipient of three different World Series of Poker bracelets at the $5K buy-in Pot Limit Omaha with Re-buys event sometimes in 2008; the $10K No Limit 2-7 Single Draw Championship in the year 2015; and the $10K Pot Limit Omaha Hi/Lo 8 or Better Championship in the year 2018. He has made appearances at numerous seasons of GSN's High Stakes Poker due to his great success as a professional high stakes online player. Phil is the owner and a part of the training team of the poker training site, Run It Once.
Galfond is a humble and straight-thinking kind of guy and he is no doubt a special breed at the online poker platform. He is brilliant, successful, and rich, and in spite of all these, he is still very much approachable, likeable and much fun to be with. He has taken his time to grant various interviews and he has never been reported to have been rude to any of the journalists that have approached him for interviews; rather, he seems to always enjoy answering their questions as well as questions from poker fans.
His poker screen name at Full Tilt is OMGClayAiken and this name has become a legend in the world of online poker. According to him, he had chosen that name in a bid to stay off the standard macho and hyper aggressive monikers usually taken by poker pros that want to sound aggressive and tough. He mentioned that he had about half a million USD on Full Tilt site before the poker platform had its problems. He also went further to state that he lost about one million dollars on the same platform before the Black Friday, making a total of $1.5 million loss.
Although he is still quite young, (compared with many other poker pros in the industry), but it seems Galfond has been in the world of poker forever.
Phil Galfond Poker Background
Just like many other online superstars, Phil sees poker as an exciting and exhilarating video game, and a very profitable one at that. He began to play card games for real money at the age of twelve. He developed a keen interest in poker after the World Series of Poker in the year 2003. Phil said he had always loved watching the games of Dutch Boyd. During his senior year in high school, he teamed up with a close friend and began to play online blackjack, in addition to some other online poker games.
A year after this period, he got enrolled at the University of Wisconsin Madison with the intention to major in Philosophy. During his freshman years, one of his friends boasted of winning a Party Poker tournament and earned $30,000. According to Galfond, this news really piqued his interest and it opened his eyes to the great potentials inherent in poker games. To learn more about poker, he began to read poker books and to equip himself with the knowledge and skills he need to start off on a good footing in the world of poker. Top among the books he read during this period includes 'Hold'em for Advanced Players'.
After reading the book, he made his first ever deposit of $50 at Party Poker and started playing in $10 Sit 'N' Go games. As with many newbies in the world of poker, he quickly lost his initial deposit of $50 and then he made another deposit of $50 and from this point on, he began to build his bankroll and of course, he began to lay the foundation for Phil Galfond net worth. He turned his second $50 deposit into $250, which is actually less than a minute blind in many of his current games. However, at the age of nineteen, and struggling with life as a college student, this was huge for him.
It is crucial to mention that the Sit 'N' Go forum at the twoplustwo.com poker website played a major role in helping Phil maneuver the learning process involved in poker games. Before long, he graduated from playing at $10 Sit 'N' Go's and moved to $20 tournaments and then to $30. He was at the $30 tournament level for quite a long time.
Phil Galfond Advanced Poker Career
During his sophomore year, Phil thought of applying for a part time job to help him make ends meet. However, when he decided to study his then statistics at the online poker platform, he discovered that he was making about $20 to $30 per hour while playing poker. He realized that poker was actually the best part time job he needed. At this point, his various earnings have not made a much significant impact in Phil Galfond net worth but it was enough to keep him together and pay some of his bills.
Phil is an avid reader and learner, and he continued to read and learn more about the game of poker. Not long thereafter, he moved up his game to $100 and $200 Sit 'N' Go's. In the days of Party Poker, Galfond was very much into the Party Steps and he had severally recalled how well he was doing at the then top step, which was the $1,000 Sit 'N' Go's. Sometimes later, one of his poker friends convinced him to explore online cash games with the rationale that these were quite more profitable than the Sit 'N' Go's. Phil therefore made a turn and transited into the $5-$10 No Limit online. It was at this point he realized that simply by six tabling these poker games, he would be able to make a better living within the range of more than six figures per year.
As earlier mentioned, Phil is a learner and he is always seeking ways to become better at what he does. In a bid to increase his skills and understanding of online poker, he decided to hire Emil Whitelime Patel as a poker coach for the purpose of training him to become a better professional at online poker. He also decided to choose Peter Jetten, (also known as 'Apathy' online and on 2+2) as a mentor. He also went for Tom 'Durrr' Dwan and Andrew Robl as mentors. However, Phil has reportedly said that the best learning for him was the experience of playing daily at the online platform. At this point, Galfond had started playing with Dan Quinn in an office back then in Madison, Wisconsin.
Phil was at PartyPoker, playing and making earnings before the website finally shut down. Suffice to mention that by the beginning of Galfond's junior year, he had lost interest in college. He made up his mid to take off a semester after he turned twenty one and that was exactly what he did. At 21, he became eligible to play at the World Poker Tour (WPT) and the World Series of Poker (WSOP) events. This was the turning point in Phil Galfond net worth.
In the January of 2006, he played at the Jack Binion World Series of Poker Circuit. This was just a few days after he turned twenty-one. He finished in the 18th place and made a winning of $22,895. In spite of the fact that he had only a $100K bankroll, he went ahead to play the $10K buy-in event. This event typically began the series of gambling practices of this young man and it also marks the significant beginning of Phil Galfond net worth. He later revealed in an interview that he would ordinarily take shots at $300-$600 No Limit even when he had only $700,000 bankroll. Now, Phil already tasted live play and the amazing win rate available in the game. At this point, he made up his mind not to go back to school.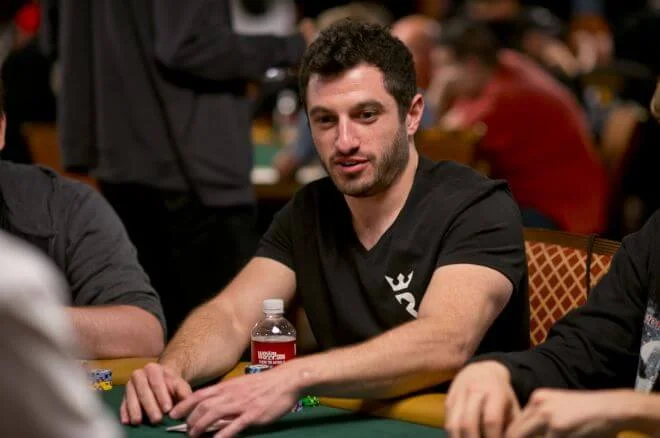 Online Poker Statistics of Phil Galfond
Phil is a popular online poker player and he frequently plays at high stakes cash games. His focus is majorly on stakes of $200-$400 and above in No Limit Texas Hold'em and Pot Limit Omaha tables at Full Tilt Poker. He usually plays under the moniker OMGClayAiken. He also plays at PokerStars and he plays under the screen name of MrSweek28. According to a report, Phil Galfond net worth in internet poker earnings total about $8 million USD. No doubt, he has become one of the most successful poker players in the online poker history. As at May of 2011, he was rated top among online poker players in history. According to him, he has chosen the monikers he used on these two platforms to stand against the status quo that using macho and aggressive monikers at the online poker platform is the best way to stay relevant and respected on the platform. He went further to say that he hope many of the players with aggressive names would be thoroughly discomfited to lose to him.
As a result of the legal actions that were taken against online pokers, popularly referred to as Black Friday, which took place on the 15th of April, 2011 in the US, Phil relocated from the United States to Vancouver, British Columbia in Canada in order to continue playing online poker. By February of 2013, Phil Galfond net worth from his online earnings on Full Tilt Poker has reached the $10 million milestone.
Although it might be difficult to state exactly what Phil Galfond net worth really is in terms of live cash games but he has undoubtedly earned millions on this platform also. For one, Phil is not a flashy kind of guy, so he doesn't live in the limelight and the high side of life. So it is reasonable to technically undermine his earnings, even though it might really be quite high, especially because he plays high stakes games often. According to Phil himself, the big game of Macau, with the $2K-4K stakes is too high for him and he might not want to venture into it. This statement would want to imply that his net worth is under the $10 million radar but given the fact that Galfond is a careful and meticulous player, his decision not to play at the $2k-$4K high stakes might not have anything to do with his net worth.
Based on the statistics from Highstakesdb.com, Phil is the sixth biggest winner of all time among the massive online poker players that are on the website's database. Now, between Poker Stars and Full Tilt, Phil Galfond net worth from online platform is in excess of $6.6 million USD. This does not account for the additional winnings from PartyPoker. Interestingly, Galfond has dominated the Sit 'N' Go tournaments on this platform for a very long time.
Phil Galfond's biggest pot ever won at the online platform with a winning of $541,000. This earning came on the 19th of January 2009 when he played at the $500-$1000 No Limit mixed game at Full Tilt. At this game he went ahead to flop a boat and got Kings over nines. His famous $1.6 million USD winning session was at the game that took place between him and Victor Blom, Isildur1, at the online platform. Phil played heads up against Isildur1 in the March of 2010 and won the $1.6 million pot. Phil was offered a sponsorship deal at the FullTiltPoker but he turned the deal down because according to him, the deal was not so profitable considering the fact that he was already playing nosebleed stakes. Phil Galfond focuses more on Pot Limit Omaha games than other poker games now. Although Phil has a top of the range experience playing downswings, it is interesting to note that he still finds these games quite hard to play.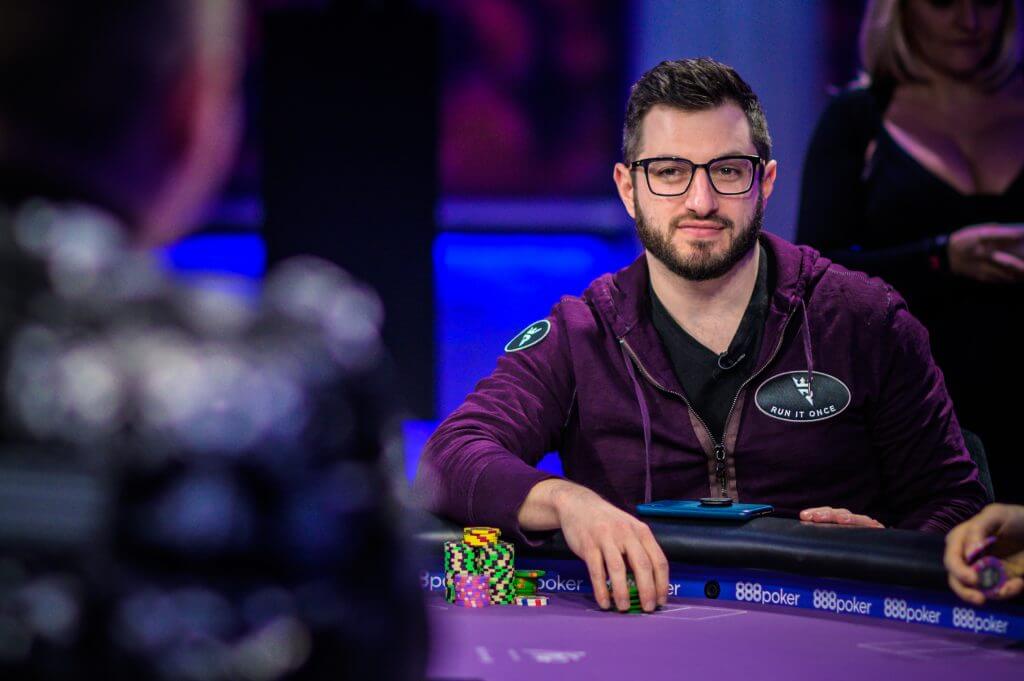 Live Poker Tournament of Phil Galfond
Phil Galfond was formerly the leading player at the online game of Sit 'N' Go but not many of his live Sit 'N' Go's matches made it to the top list of the database of HendonMob. Being primarily a cash game poker pro, his exceptional accomplishments in the industry are more on the cash games at online platforms. In spite of this, he has had a couple of exceptional tournament scores in live tournaments. Up till date, he has won three World Series of Poker bracelets. His first bracelet was in the $5K Pot Limit Omaha tournament in 2008. He made a winning of $817,000 at this event. In total, he has made about $2.9 million USD winnings in live tournament events. In the year 2015, he won his second bracelet, just a few weeks after his wedding. The second bracelet was won at the $10K buy-in No Limit 2-7 Draw Lowball Championship event. He won the first prize of $224,383 at this event, in addition to his shining bracelet. In 2011, he also made the sweet 16 Heads-Up Championship of NBC.
In the year 2013, Phil almost won another bracelet when he finished in the second place to Steve Sung during the World Series of Poker $25K Six Handed No Limit event. In addition to the impressive play of Phil and Sung, the final table also included other famous professional poker players like Shannon Shorr and Dani Stern. His third bracelet of World Series of Poker came in the July of 2018 when he made an exceptional first finish at the $10K Pot Limit Omaha Eight or Better event. In addition to his bracelet, Galfond also took home a pay check of $567,788. All these winnings have all contributed to Phil Galfond net worth.
Apart from the three World Series of Poker bracelets and his 2nd place finish, Phil has also made some very close call to winning additional bracelets. He has made three other final table appearances. He made two of his World Series of Poker final tables during the event's 2015 edition. This is in addition to his fairly deep run of the World Series of Poker Main Event in 2014 where he finished in the 527th place.
Highlights of Phil Galfond World Series of Poker Bracelets
| Event | Year | Winning |
| --- | --- | --- |
| $5,000 Pot Limit Omaha with Re-buys | 2008 | $817,781 |
| $10,000 No Limit 2-7 Single Draw Championship | 2014 | $224,383 |
| $10,000 Pot Limit Omaha Hi-Lo 8 or Better Championship | 2018 | $567,788 |
The Training Site of Phil Galfond
Given his experience in the field of poker and Phil Galfond net worth of millions of dollars documented at the online platform and many other unaccounted for monies that he won from his days of bearing it down at the Sit 'N' Go tournaments at Party Poker, it is reasonable that Galfond will become a highly sought-after professional poker coach. Galfond owns a poker coaching site, Runitonce.com, and he also helps to run the online poker training platform.
In the year 2008, he started a training website with his business partner, Billy Murphy. The site was named Blue Fire Poker but in 2011, Galfond discontinued his interest in the site after he had a fall out with the partner, Billy Murphy, over some accounting issues. He went ahead to establish Runitonce.com in the year 2012. He runs the site and also coaches, alongside other professional poker players like Hac Dang, Ben Sulsky (known as "sauce123" online), Sam Grafton, and Brian Rast.
In 2017, Galfond posted in his blog that he has not made any money from the Run It Once platform. He went ahead to reveal that the revenues generated from the site are being used to remunerate the respectable group of coaches working on the site, and to reinvest into the business. He also announced the birth of his new project in the same blog; a project referred to as an online poker site. Run It Once Poker site will become a full online poker and players would be able to play real money tournaments and cash games at the site. According to him, this site will not in any way target players across the United States.
Phil Galfond Net Worth
From his numerous online cash games and live tournaments, Phil Galfond net worth is placed around $10 million USD. It is essential to mention that this net worth is from his poker career alone and not from other investments he might have made since stepping into the world of poker. Phil is still very much in the industry, and most likely, his net worth would probably shoot up soon, especially if he keeps at his games.
Phil Galfond Personal Life
Sometimes in 2008, Galfond bought two separate apartment unit in the "A Building" located in New York City. These apartments are directly above each other. According to report, he paid the sum of $3.2 million for both units of apartment and he then hired a contractor and architect to remove the walls of the apartments and combine both units into a single big bachelor pad. The new apartment became a 2,400 square feet apartment and it features greenery at the terrace outdoor. He had once written that one of the best features of his apartment is the safe he had built. Directly in front of the wall safe, Phil had hung a commissioned painting of exactly the same wall safe that is behind it.
In addition to this, he had instructed the architect to construct a slide, a half-tube, stainless steel slide that started from the top floor, which is the upper part of the apartment, and takes the riders to the down floor, which is the lower level of the apartment. This slide lands at the living room. While speaking with the Mental Game of Poker Podcast, Phil mentioned that he never utilized the slide that much, most especially during the morning hours before waking up fully. However, he used it a lot while playing online poker upstairs and needed to rush downstairs to the kitchen to grab a snack or drink in-between poker hands. He later listed the apartment for $3.99 million USD but sold it for $3.3 million USD exactly four years after. It was reported that the buyer has removed the slide from the apartment.
Phil Galfond got married to a former soap opera actress, Farah Fath, on the 16th of May, 2015 at the home of the couple in Las Vegas. When he is not playing poker, Galfond will be found in his home watching TV. He had reportedly had a $7.5K prop bet at some point on the result of "The Voice".
It seems Galfond is not very active on the social media platforms, even though he has a Twitter handle, @PhilGalfond. He does not tweet that much and whenever he does, it is usually about spreading words about media appearances of his friends, or about chips. He also has a blog, PhilGalfond.com where he sometimes publishes long contents. He has also written for Bluff Magazine, which was in fulfillment of his long time desire to write. He wrote about 'Polarized Ranges', which brought great and fresh insight into the conventional poker mind.