Gus Hansen: His Life, Net Worth, Profit, Losses, and Private Life
Popularly known as "The Great Dane" Gus Hansen is another professional poker player worth knowing and learning from. Born on the 13th of February, 1974 outside of Copenhagen, Denmark, Gus has made his mark in the sand of time as far as the poker community is concerned. The professional Danish poker player was once a youth tennis champion and a world class backgammon player before venturing into the world of poker in the year 1997. Since he stepped up his game to become a poker pro, Hansen has gone ahead to win the 2007 Aussie Millions Main Event, one World Series of Poker bracelet, and three World Poker Tour Open titles. He was also the first winner ever for the Poker SuperStars Invitational Tournament.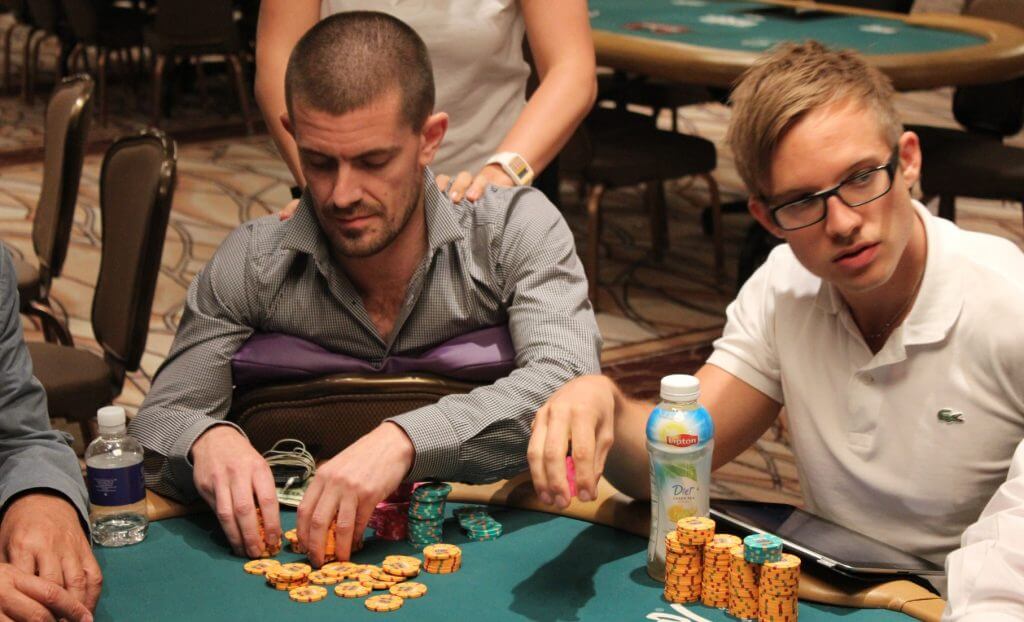 Gus Hansen net worth has steadily grown over the years, since he stepped into the world of poker. In this blog article, we will explore the various aspects of the life of Hansen. We'll look at his early life, poker career, and special moments at the felt table, as well as poker profit and losses, and his private life. Let's get right into it!
Gus Hansen Key Career Dates
2002 – Hansen won the World Poker Tour Five Diamond World Poker Classic and pocketed the cash prize of $550,000.
2004 – He was voted by People Magazine as one of the magazine's Fifty Sexiest Men. Well, this didn't add to Gus Hansen net worth but it sure highlights the fact that Gus is not a bad look guy in all ramifications.
2005 – Gus was the winner of the 2005 Poker Superstars Invitational tournament and he won the prize of $1 million.
2007 – He participated at the Main Event of Aussie Millions that took place in Melbourne, Australia and won the $10,500 Main Event tournament, beating more than 700 other players and walked away with the prize of $1.5 million.
2008 – Hansen had his biggest cash runner up ever at the 2008 Five Star World Poker Classic World Poker Tour with a cash prize winning of over $1.7 million.
2010 – He won his first World Series of Poker bracelet in 2010 at the No Limit Hold'em High Roller Heads Up with a cash prize of £10,350
2012 – He won the 2012 World Series of Poker One Drop Mega Satellite and took home the cash prize of $1,000,000. These winnings significantly contributed to Gus Hansen net worth.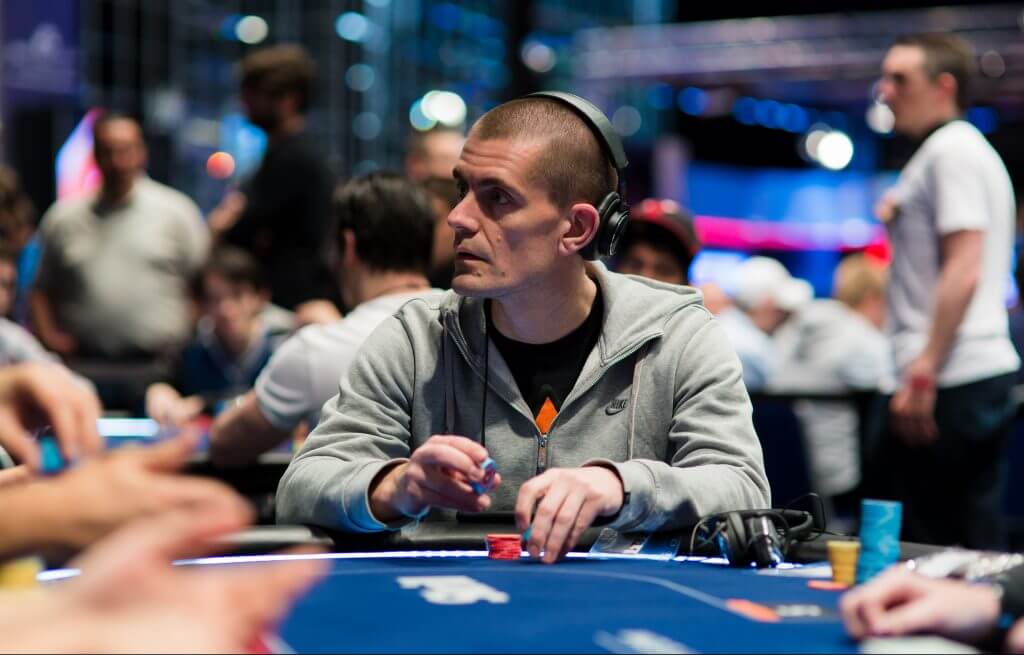 Gus Hansen Poker Career
Gus Hansen poker career started early in the year 1993. He was introduced to the world of poker when he was attending the UC Santa Cruz in 1993 as an exchange student. His appearance at the Ocean View Card Room signified the turning point in his life and marked the beginning of a passion that will never die and the thirst for success like no other. Two years after his first encounter with poker, Hansen left California, where he was residing at that time to Denmark to perform his service duties to his home country.
At the completion of his time in 1995 as a civil servant, Gus returned to the United States with high hope and great expectations to begin a new and prosperous life. When he returned to the United States, he went straight to New York with the intention to create a career and earn a living as a professional backgammon player. However, his interest in poker had been piqued already and he found himself going back to experience the game again. He began to play poker again and develop experience and skills in the game. He started to pay more attention to poker when he realized that the action involved in backgammon was not as huge as he imagined. The place of fulfillment in the game was also lacking.
In order to fill the space, he began to visit poker rooms and sit at tables. In 2002, Hansen officially made his transition to the world of poker tournament when he won his first ever World Poker Tour Five Diamond World Poker Classic. At this game, he beat a field of a total of 146 players to emerge the winner at the event. He made a winning of $550,000 at the event. This was the beginning of the growth of Gus Hansen net worth. As a result of the numerous hands he played at the event, Gus has been able to establish a reputation for himself as an aggressive prayer.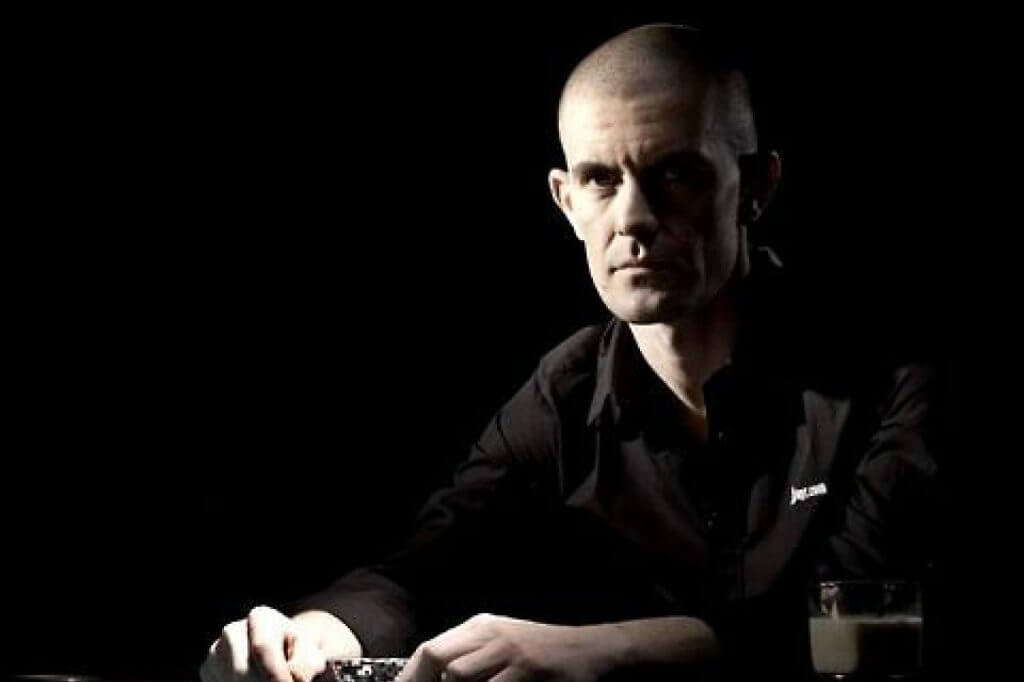 World Series of Poker Bracelets
No doubt, there are many professional poker players who have been attending the World Series of Poker Bracelets that have never made it to the final tables not to talk of winning a bracelet. Well, Gus Hansen made history in the year 2010 when he won his first World Series of Poker bracelet. He participated in the £10,350 No Limit Hold'em High Roller Heads Up and beat other players to earn the first place with a winning of £288,409.
World Poker Tour
As far as the World Poker Tour is concerned, Hansen is a record maker. He is the only player to ever hold the record of three-time winner of World Poker Tour events. He won at three different $10,000 poker games at the Commerce, Bellagio, and at the Caribbean. In addition to this, he was also the first player to ever win three open World Poker Tour Open events. Suffice to mention that he was also the inaugural winner of the World Poker Tour Bad Boys of Poker Invitational. No doubt, Gus Hansen net worth has been impacted by these various games he participated in.
Gus Hansen at other Poker Tournaments
In September of 2006, Gus walked away from the EPM Inaugural Event with the cash prize of £53,600, which translated into $102,000. He went against Marc Goodwin at the London All-Star Challenge and beat him at the game. He also won the first prize at the inaugural $400K Poker SuperStars Invitation Tournament, taking home the prize of $1million. He went ahead to take down poker royalty at the event where he beat Daniel Negreanu during the second season of the High Stakes Poker. He won the 5th biggest pot of $575,700 in the history of the show.
During the 2004 World Series of Poker Main Event, Gus finished in the money and also made it to the final table of the European Poker Tour event in Barcelona. He was an active member of the winning Danish poker team that participated in the PartyPoker.com Football and Poker Legends Cup tournament in 2006. He was with Kim Christofte and Theo Jørgensen during the game. Hansen was featured in the second season of High Stakes Poker and the Professional Poker Tour. Between 12 and 17th of November 2006, he was in Singapore where he participated at the Betfair Asian Poker Tour. He was the first winner at the Poker After Dark organized by NBC and at this event, he made a winning of $120,000. Gus outlasted a field of six poker professionals, including Huck Seed and Phil Hellmuth. Hansen's book, Every Hand Revealed, was published in 2008 by Lyle Stuart Kensington. The book focuses on a hand-by-hand account of Gus Hansen win in poker since stepping into the world of poker.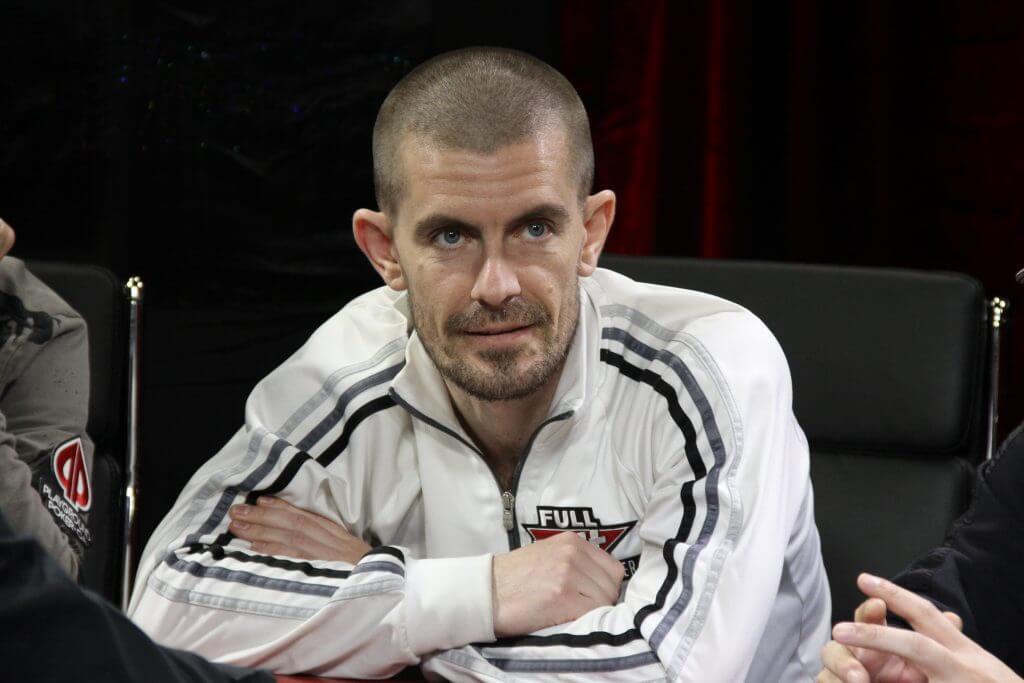 Gus Hansen Live Games
Hansen is no doubt a huge fan of cash game. He is a frequent player at Bobby's Room in the Bellagio, Las Vegas. The Bellagio is the perfect destination to visit when looking for the highest stakes at any game in the field of poker. According to a report, Gus has lost millions of dollars at a single game table while playing at this destination. Although he had made some losses, he has also won some. All the winnings over the course of the year in his career have contributed to Gus Hansen net worth in the industry.
Highlights of Gus Hansen Poker Career
Hansen has played at various tournaments, cash games, and online poker games. In this section, we will take a cursory look at the list of his most remarkable wins.                                                                                                                                                                                                      
| Event | Winning | Date |
| --- | --- | --- |
| WPT $25K No Limit Hold'em Championship Event 15 2008 Five Star World Poker Classic World Poker Tour | 2005 | $1,714,800 |
| $8,000 No Limit Hold'em Main Event Championship 2017 Aussie Million | 2007 | $1,200,000 |
| $400K No Limit Hold'em Main Event 2005 Poker Superstars Invitational | 2009 | $1,000,000 |
| $25,300 WSOP One Drop Mega Satellite | 2012 | $1,000,000 |
| $10K No Limit Hold'em Final (Five Diamond World Poker Classic) | 2012 | $823,579 |
| $257,369 No Limit Hold'em $250K Challenge Event 20 – 2012 Aussie Millions | 2002 | $556,460 |
| $10K No Limit Hold'em – Championship 2003 L.A. Poker Classic WPT | 2012 | $532,490 |
| $7,500 No Limit Hold'em 2004 PokerStars Caribbean Adventure WPT | 2004 | $455,780 |
| Event 4 No Limit Hold'em High Roller Heads Up 2010 World Series of Poker European – London | 2010 | $444,925 |
| No Limit Hold'em High Roller Heads Up 2005 Bay 101 Shooting Star World Poker Tour | 2005 | $320,000 |
| $25K No Limit Hold'em Heads Up Championship 2011 42nd Annual World Series of Poker | 2011 | $283,966 |
| WPT No Limit Hold'em Championship 2003 Bellagio Five Diamond World Poker Classic | 2003 | $276,426 |
| Event 55 – World Championship No Limit Hold'em 2007 38th Annual World Series of Poker | 2007 | $154,194 |
| No Limit Hold'em Championship 2007 Spanish Championship World Poker Tour | 2007 | $142,852 |
| Event 49 – $50K World Championship H.O.R.S.E 2009 40TH Annual World Series of Poker | 2009 | $123,895 |
| FullTiltPoker.com London All Start Challenge Main Event | 2006 | $100,275 |
| EPT Championship Event – Event 6 2005 EPT Barcelona – Season II | 2005 | $96,712 |
| No Limit Hold'em Main Event Championship 2007 World Series of Poker Europe – London | 2007 | $83,260 |
| Main Event 2008 Partouche Poker Tour | 2008 | $81,212 |
| 2008 NBC Heads-Up Championship Event | 2008 | $75,000 |
| Doyle Brunson Classic Championship Event 13 2007 Five Diamond World Poker Classic WPT | 2007 | $57,815 |
Gus Hansen at Online Poker
Well, Gus is a great player at any poker tournament but it seems the online platform is not really a profitable platform for him. According to a report, Hansen is one of the top losers in the online poker history. As of March 2015, it was reported that he lost a total of $21.7 million USD on Full Tilt. This is no doubt a huge loss. However, he has not given up hope in online poker. He still plays online games at a regular interval, specifically when he is trying out new games. He regularly did this for Pot Limit Omaha.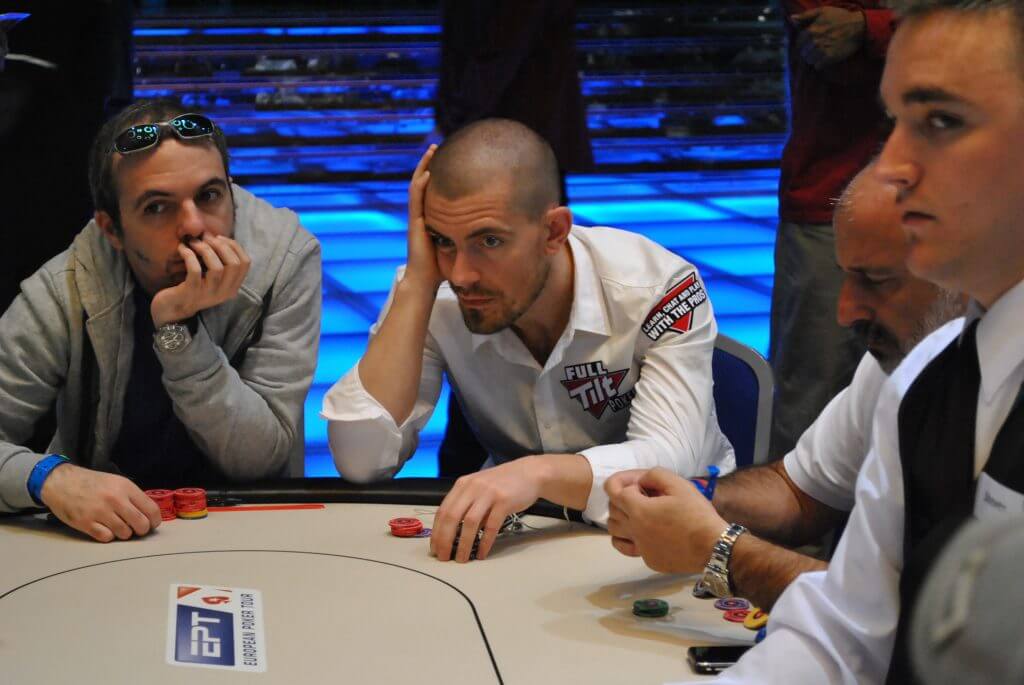 Gus Hansen Sponsorship Deals
Gus holds an endorsement deal with the famous Full Tilt. Full Tilt provides the financial backing for him and he plays as an exclusive player as a member of the Team Full Tilt at FullTiltPoker.com.
Gus Hansen Poker Losses
Although Gus has been very successful at poker tables since he came on board, the fact remains that he had experienced some major issues. Hansen has constantly struggled with the problems of money in his poker career. This was majorly because of his various losses at live cash games. He is a constant player in the Big Game that takes place at Booby's Room in Las Vegas, Bellagio Casino. According to him, his losses at this live cash games are no secret. He has once admitted to losing about a million dollars at some couple of games. His losses at Full Tilt Poker exceed the range of $21 million USD.
Hansen has never blamed anyone else for his losses but himself. According to him, he is solely responsible for the poor online results he had experienced so far in his career and he went ahead to explain that it may take a bit more time for him to get better at the online platform. However, so it doesn't look like he has disappeared from the online scene, he still plays at lower stakes at the online platform.
Gus's losses were further enhanced by the data available on HendonMob. According to the data, Hansen was the biggest online loser of the year 2014 with losses in excess of $5.8 million USD. While speaking on the reasons behind his various losses at online tables, he mentioned that his unfortunate table selections as well as his inability to deal with tilt, which is the singular most complicated challenge in poker, are the major reasons for his lack of results at the online platform.
Gus Hansen Style of Poker Play
Gus has played at numerous large buy-in events. However, his specialty is in No Limit Hold'em. His style specifically blends in short-handed No Limit games. He is famous for his tough lowball games and he has appeared at many live tables. His appearances have always generated exceptional moments in the poker community. Hansen is known for his ability to see many flops, and a blend of odd starting poker hands. He is also popular for bold and crazy bluffs.
One exceptional thing about Hansen is his ability to be very unpredictable and loose during his plays. It is important to mention that he is not as reckless as he may usually appear. His games are always timely and thoughtful. No doubt, he is one of the best players in post flop play. He gives off a vibe of great confidence, even though he sometimes gets emotional at tables, which often requires that he takes time over a miscue or a bad beat. He has lost a great deal, in millions at cash games and this has largely impacted negatively on Gus Hansen net worth. In spite of all these, he has earned a reputation at the felt table as a player that is not afraid to play any kind of poker hand; and trust us, he plays it aggressively.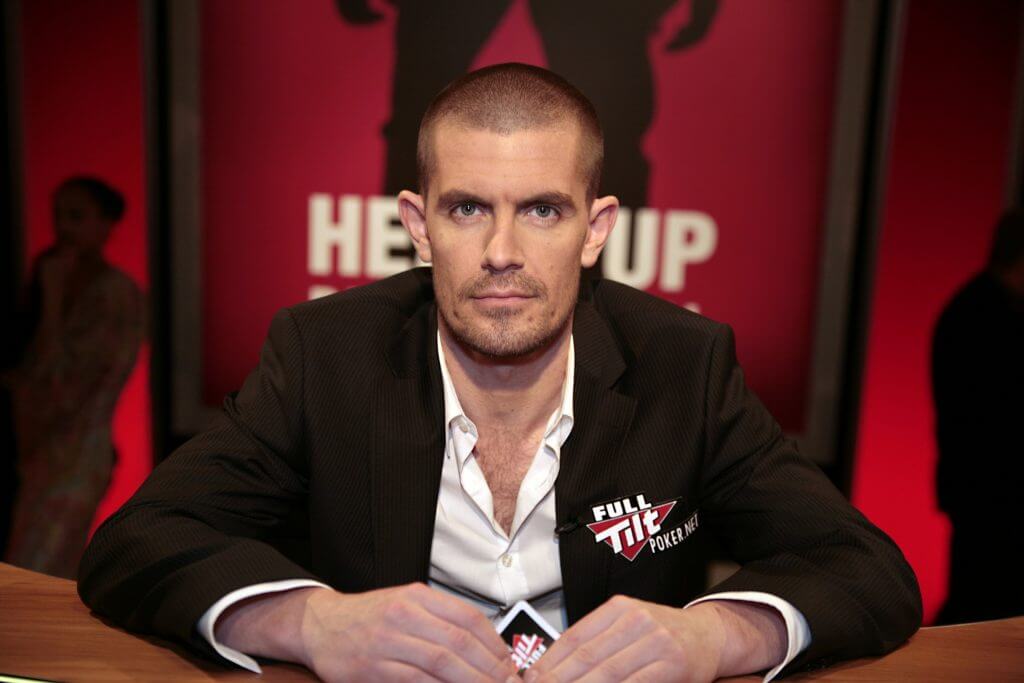 Gus Hansen Businesses
Hansen is a professional gambler, and he calls himself so, without any apology. He has been known to regularly take private bets on different personal athletic challenges in addition to poker and other professional sports, including boxing match against World Series of Poker Europe winner, Theo Jorgensen. He was once a member of the original Full Tilt Team and he was also re-signed as the first main brand ambassador under the New Full Tilt Poker management team.
In addition to everything that has to do with poker, casino, and sports betting, Hansen has also been engaged in many online businesses both recently and previously. He was the house professional and a founding partner of the online poker site, PokerChamps.com. This website was launched in the year 2003. However, barely two years later, the company and the game software technology were auctioned to Betfair, the British company in 2005. The company was sold for more than 100 million Danish Kroner. This was approximately £8.8 million or $15 million USD.
Gus made an appearance in Texas Hold'em Poker Advance Strategies with Gus Hansen in 2005. This was part of the Going All-In instructional series of a set of DVDs. Also in 2007, he launched a strategy and poker forum website, called "ThePlayr.com. Before he sold off his interest in the website in 2008, the site housed his articles, blogs, and a unique "Gus Tracker" designed to track his numerous worldwide poker games as well as other poker news, content, and videos.
He also joined a commentary team, a high stake televised backgammon tour on World Series of Backgammon in 2008. This tour was broadcast on Eurosport all across Europe. In February 2009, Gus Hansen launched a free poker channel, GusHansenTV, a channel that broadcast over the internet. In the year 2017, Gus made mentioned that he is currently involved in a music business that is located in Denmark. He went ahead to declare that the business was as bad as his online poker career.
Although Hansen has been involved in a number of business ventures but it seems none of them has made it into a full business life cycle. Obviously, he is not such an entrepreneur like some of his colleagues. In 2004, Gus was voted one of the People Magazine's Fifty Sexiest Men and in March of 2018, he made his reappearance at the Poker After Dark where he played Pot Limit Omaha with Matt Kirk on the same set. Occasionally, Hansen also appears as the spokesperson for Frank Q. Frank Q is a famous Danish fashion line designed for men.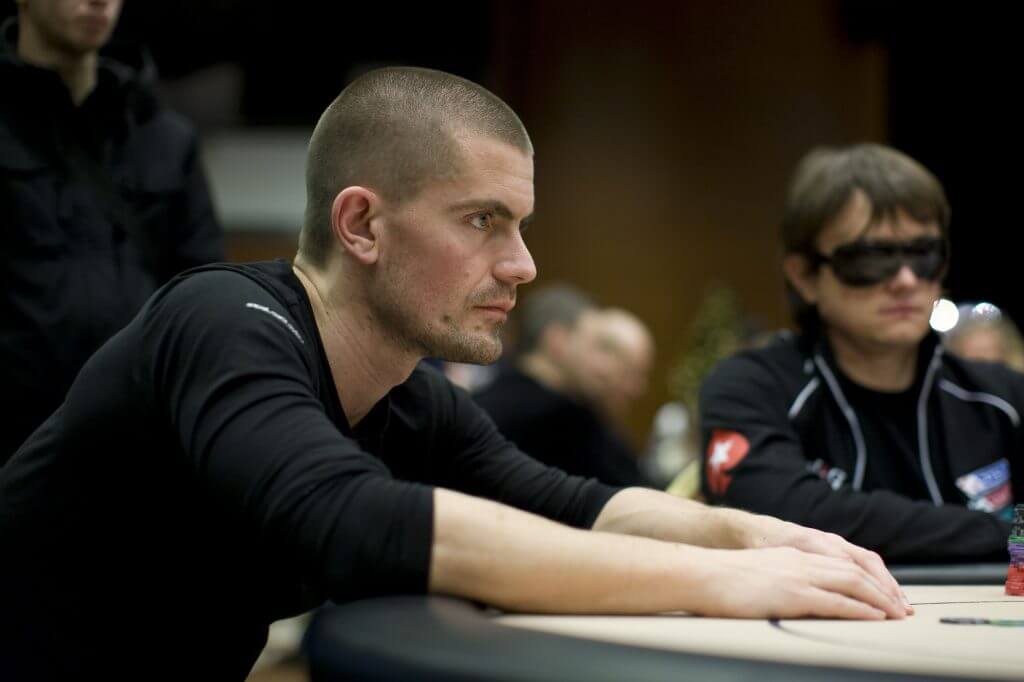 Gus Hansen 652 Hours in 70 Days at Bobby Room
The summer of 2018 was an exciting one for many people but for Gus Hansen, it was indeed "a great summer". After the 2018 World Series of Poker, Hansen left the high stakes game of Las Vegas and took a trip to Europe for a new gaming exploit. According to his Instagram post, he went for a "change of pace". In one of his post on Instagram, he also revealed that he logged in a total of 652 hours at Bobby Room in the Bellagio over a period of 70 days, playing the 'nosebleeds'. By calculation, it means he spent an average of 9.5 hours on poker each of those seventy days. He was with other poker pros, such as Daniel Cates, Jason Mercier, Phil Galfond, and Daniel Negreanu.
His summer wasn't restricted to the Bellagio alone, as he was reportedly seen exploring the nightlight of Vegas. Although he spent the majority of his time at the high stakes poker tables, he still got time enough to engage in fun activities in the city.
Private Life of Gus Hansen
Gus is popularly known as a playboy and he has been involved in various rumors of dating escapades. In 2010, he was rumored to have been dating Caroline Wozniacki, a Danish professional tennis player. This rumor came up at the time Wozniacki was ranked as the number one female player in the world. At this time, she was seen globetrotting to various main events with Gus. However, sometimes in late 2011, it seemed that their love relationship naturally fizzled out.
Appearing in the People's Magazine's 50 Sexiest People in 2004 further affirmed Hansen's reputation as a playboy on the circuit. With the way he is going, we are likely still very far away from seeing his settling down to start a family. According to him, he is a very individual person, which means he is not one for a steady and long term relationship. He went further to say that he likes gambling and that he loves what he does and the fact that he doesn't need to answer to anyone. Obviously, he enjoys the freedom that a life of singlehood affords with; a life without any ties, girlfriend, or wife. He loves to hang out with his friends and have fun and according to him, he likes his independence.
During a video interview in 2008, Hansen revealed how to get girls in Las Vegas. This interviewed was titled "Gus Hansen's Advice on Women", and in this interview, he admitted to being a "Lady's Man". Not long ago, Gus has been seen on the social media platform, Instagram, posing with Lucy Lechich, the Australian Poker Player. Well, nothing is permanent. The fact that Hansen is not involved in any serious relationship now or that he is not looking into having a steady relationship doesn't mean he is beyond cupid. We are keeping our fingers crossed for him in the area of falling in love for real.
In addition to poker, Gus definitely has other things he is interested in. For instance, he constantly exercises his competitive nature in a range of games. He is very much involved in games such as backgammon, chess, go, and bridge. He is also a big sports fan and has helped to coach a number of high level sports professional. He has made a couple of appearances in the movies, including the time he appeared as himself, "Gus Hansen" to play poker with Davis Williams in Redline, a 2007 film. Gus is also active on social media. He is on Twitter with about 51,700 followers; Facebook with about 36,600 fans; and Instagram with about 7,200 subscribers.
Although he has been living in Monaco for over the past 14 years, Gus claimed that he enjoys where he is living but might return to Denmark.
Gus Hansen Net Worth
According to the available data, Gus Hansen net worth from his live earnings total $10,258,051. His best live cash earnings since starting a poker career were $1,714,800. He occupies the 75th position on the list of All Time Money. He is the 2nd on the list of Denmark All Time Money List and 11th on the All Time Money List Best Rank. He also ranked 16th on the Popularity Ranking.
Conclusion
Gus Hansen is a professional poker player with a bracelet and a couple of titles under his belt. In the course of his career, he has won one WSOP bracelet, three World Poker Tour Open titles, and the 2007 Aussie Millions Main Event. Gus Hansen net worth has grown over the years. However, his losses have also affected his total net worth. Till date, he has lost over $20 million at online poker, which was a great dent in his earnings.