The World Series of Poker (WSOP) is the longest-running live poker tournament series, having first taken place in Las Vegas, Nevada, in 1970. The WSOP Main Event is the tournament every poker player dreams about winning, not only because doing so comes with kudos and respect but also a custom gold bracelet and, these days, a life-changing cash prize.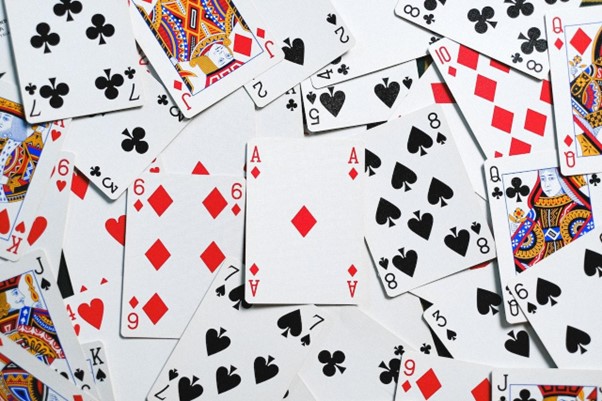 Since the 1976 WSOP, the Main Event champion received a commemorative gold bracelet alongside their winnings. Nowadays, every tournament held during a WSOP awards a coveted gold bracelet, including those taking place at a Las Vegas casino online. The 2023 WSOP awarded 95 such bracelets, but it was the Main Event's piece of poker jewelry that had everyone dreaming of reeling in.
The Early Days of the WSOP Main Event
Johnny Moss was crowned the champion of the 1970 WSOP, although he did not win a tournament to earn that status. Instead, the best player was decided via a vote. The first WSOP Main Event, as we know it, took place a year later and saw six players pay $5,000 to enter it. Moss came out on top, banking $30,000 and the title of world champion.
By 1982, the WSOP attracted more than 100 entrants as No-Limit Texas Hold'em became increasingly mainstream. The 2000 WSOP Main Event, won by Chris Ferguson, was the first to break through 500 entrants, but something special happened in 2003 that ignited what the poker industry refers to as the Poker Boom.
The aptly named Chris Moneymaker won an $86 satellite online at PokerStars, which awarded him a $10,000 seat to the 2003 WSOP Main Event instead of a traditional cash prize. Moneymaker, an accountant with a love for playing poker, headed to Las Vegas and was one of 839 players to enter the Main Event that year. Amazingly, despite the field packed with professional poker players, Moneymaker came out on top, capturing a gold bracelet and $2,532,041.
Suddenly, online poker sites were awash with players hoping to follow in Moneymaker's footsteps. The surge in popularity, often called the Moneymaker Effect, resulted in 2,576 players entering the 2004 WSOP Main Event. Some 5,619 players bought into the 2005 Main Event, and the attendance has never dropped below 6,352 since!
The Biggest WSOP Main Events Ever
2023 – 10,043 entrants – $93,399,900 prize pool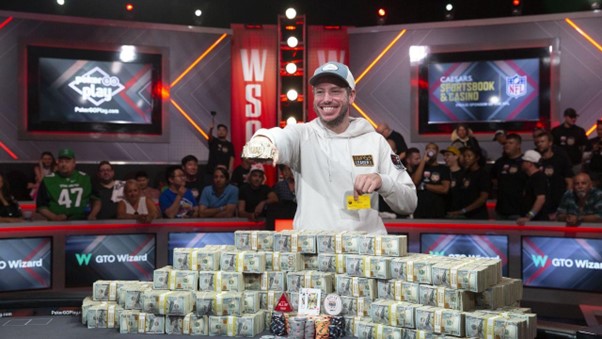 This year's WSOP broke over a dozen attendance records, including the Main Event. Poker industry insiders believed the 2023 WSOP Main Event would become the largest of all time, and they were correct, thanks to 10,043 players exchanging $10,000 for the chance to become poker's world champion. All those buy-ins resulted in a $93,399,900 prize pool, with $12,100,000 reserved for the eventual winner.
Daniel Weinman of Atlanta, Georgia, will forever be known as the winner of the largest WSOP Main Event in history. Weinman defeated Steven Jones heads-up to claim the $12.1 million top prize, resigning Jones to a $6.5 million consolation prize. All but one of the nine finalists became instant millionaires, which shows why the WSOP Main Event is the number one live poker tournament worldwide.
2006 – 8,773 entrants – $82,512,162 prize pool
Before 2023, the 2006 WSOP Main Event held the record for the most entrants and the largest prize pool. Some 8,773 players bought in and created an $82,512,162 prize pool. Online poker reached its peak popularity and sent hundreds of qualifiers to the Main Event that year.
All nine finalists walked away with at least $1,566,858 for their efforts, with the champion collecting a cool $12 million. Jamie Gold of Malibu, California, was that man. The television producer and talent agent defeated poker pro Paul Wasicka heads-up and became the biggest WSOP Main Event winner, a record that stood for 17 years.
2022 – 8,663 entrants – $80,782,475 prize pool
The 2022 WSOP Main Event came close to beating the record set in 2006 but ultimately fell short by 110 entrants. A field of 8,663 players created an $80,782,475 prize pool with $10,000,000 reserved for the worthy champion.
Norway's Espen Jorstad was the last player standing. The Norwegian defeated Australia's Adrian Attenborough heads-up, leaving the Aussie to bank a $6,000,000 runner-up prize. Jorstad not only scooped an eight-figure prize but also got his hands on his second WSOP bracelet of the year, having triumphed in a $1,000 No-Limit Hold'em Tag Team event earlier in the series.
2019 – 8,569 entrants – $80,548,600 prize pool
The 2019 WSOP Main Event is the fourth-largest on record, with 8,569 entrants creating an $80,548,600 prize pool. The nine-handed final table of this edition of "The Big Dance" is considered one of the toughest ever assembled, with four of the finalists being seasoned professionals.
Any of the final trio of players would have made a worthy world champion. Canada's Alex Livingston bowed out in third for $4,000,000 before Hossein Ensan defeated Italian superstar Dario Sammartino heads-up. Sammartino collected $6,000,000, with Ensan padding his bank account with $10,000,000.
Ensan, an Iranian-German semi-professional poker player, aged 55 at the time, became the oldest Main Event champion since Noel Furlong in 1999 and only the second German player to win the WSOP Main Event after Pius Heinz won in 2011.
2018 – 7,874 entrants – $74,015,600 prize pool
John Cynn of Indianapolis, Indiana, navigated his way through 7,873 opponents in the 2018 WSOP Main Event and laid claim to $8,800,000 of the $74,015,600 prize pool. Cynn had come close to becoming poker's world champion in 2016, but he fell in 11th place. The Indiana native hauled in a $650,000 prize that day, but he never thought he would get a second chance to experience Main Event glory.
Two years later, Cynn entered what is now the fifth-largest WSOP Main Event in history, and a week after the dealers pitched the first cards, Cynn was the only player remaining. Cynn put together another deep run in 2022, finishing 550th from 8,663 runners.